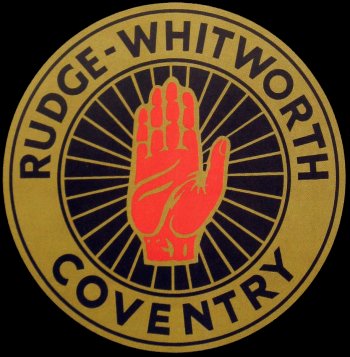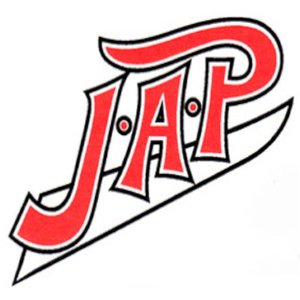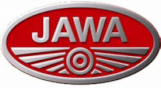 ---
Card Set 17
Turf Cigarettes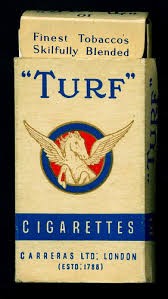 A set of 50 cards but we only have 7 cards so far. These cards were part of the cigarette pack and had to be cut from the packet. Please email if you can help build up to a full set John
David Pipes says: These are all packets of 10 cigarettes. Presumably, if it was pay day or you were a heavy smoker then you could buy a packet of 20 cigarettes which contained two cards. I can confirm that this "Sports Series" of cards only contained a total of 9 speedway riders, the remaining sports personalities being golfers, boxers, jockeys, tennis players, rugby players, cricketers and ice hockey players. Footballers were the subject of separate card series.
---
Card 16 Lloyd Goffe &
Card 19 Vic Duggan


---
Card 22 Tommy Price &
Card 23 Ron Johnson


---
Card 25

Alec Statham

---
Card 29 Bill Kitchen &
Card 30 Malcolm Craven


---
Card 45

Norman Parker

---
Card 48 Jack Parker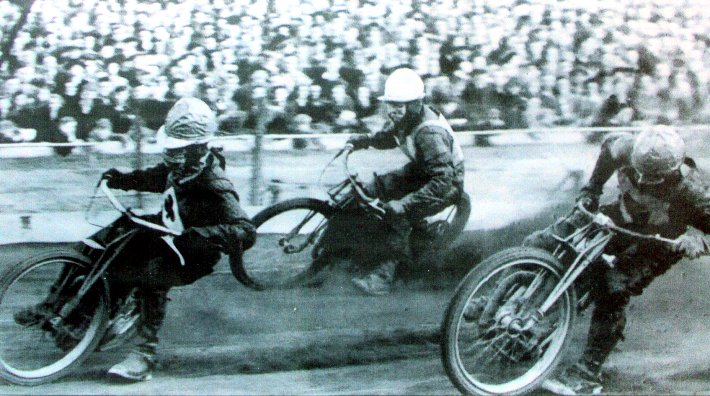 1940s action from Newcastle's Brough Park Jack Parker leading
With help from David Pipes we now have a complete set of Turf Speedway Cards (9 cards) the other cards in this series of 50 feature other sportsmen.
---
The contents of the site are © and should not be reproduced elsewhere for financial gain. The contributors to this site gave the pictures and information on that understanding. If anyone has any issue or objections to any items on the site please
e-mail
and I will amend or remove the item. Where possible credit has been given to the owner of each item.