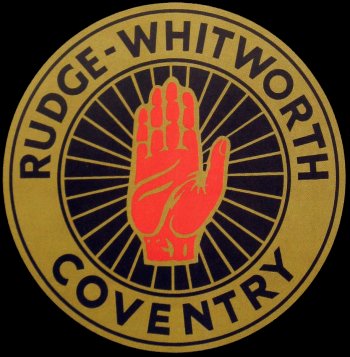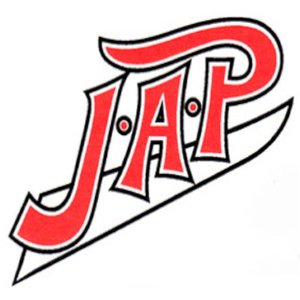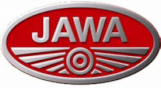 ---
The R Spencer Oliver
Photographic Collection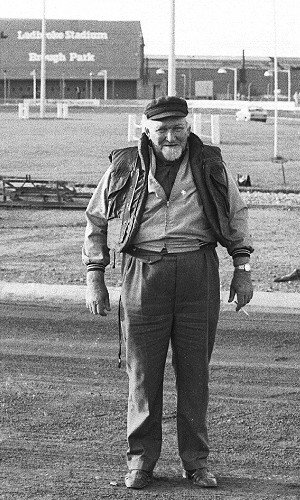 A Russian Sea Captain? No it's Spencer Oliver! Spencer was a very well known figure in motor sport circles in the north east of England. His extensive photo collection is now owned by his friend Richard Nicholson whom has written the following pen picture of Spencer.
Richard says: Robert Bruce Spencer Oliver was born in Walker, Newcastle upon Tyne, on 24th February 1910 and died on 4th June 1984.
Spencer was educated at Rutherford College in Newcastle upon Tyne and he trained as an engineer. He Developed a passion for motor cars and motor cycles that fortuitously combined with his discovery of the camera. He would be seen somewhat in the style of Russian Sea Captain at most meetings where vehicles raced, especially at Newcastle Speedway.
Spencer can not be remembered without memories of Gloria, tip-tapping behind him, always ready with a new film or the right lens and a handy pen to takes notes of the rider and mark the programme in preparation for a weekly sporting article in the Chronicle or the Middlesbrough Gazette. Behind the activity on the course, she burned long hours of midnight oil developing, printing and enlarging the photos, some of which can be enjoyed in this welcome book.
Few people knew that Spencer was awarded a diploma of merit in the Sport photography section of the 1951 Olympics in Rome—one of a very small number in England who received such an honour.
Throughout our childhood and teenage years a vast succession of riders, ranging from novices to world champions visited our home to share friendship engendered by a common enthusiasm for the sport. At his funeral Walker Parish Church was packed with the many riders and associates who came to remember his contribution to their sport.
Since Spencer died, Newcastle Speedway race for the Spencer Memorial Trophy once a season, usually in September. When Newcastle closed down the trophy was transferred to Middlesbrough speedway. The article below was written by Tony Copeland the Middlesbrough promoter, and was printed in the programme on the night the trophy was presented.
Tony Copeland says: The late R Spencer Oliver was a "big" man in every sense of the word, his imposing figure was a familiar sight at Brough Park and Cleveland Park as he went about the business of capturing for prosperity those dramatic 'once in a lifetime' moments which are the hallmark of a truly great photographer.
It was Spencer's incredible passion for motorcycle racing , coupled with his precise technical ability, which set him apart from the crowd. He could read a situation before it developed, which enabled him to capture the exact moment which lesser mortals would all too often miss.
He was a pretty good talent spotter too, singling out a young Eric Boocock as a tip for future stardom and he also prophesised that one-time failure Ivan Mauger would eventually come good if he "got stuck in and worked hard at it". He had an awry sense of humour and described Diamonds Norwegian heart throb, Dag Lovaas, as " too bonny to be a World Champion".
Spencer was also a big road racing fan and did much to champion his career of the great Geordie sidecar racer Mac Dobson, Hutton Rugby's Ken Redfern was perhaps his all time favourite racer. He described Ken as the " only true gentleman" he had ever met, and also the "most determined rider". Of a young Barry Sheene he was once heard to say "that kid's got too much talent for a ——- Cockney !". Spencer sadly died in 1984, and his wife Gloria, who was very much part of the team, survived him for several years but she, too, has since passed away, Spencer was THE ULTIMATE PROFESSIONAL.
John says: If you want any photos from the Spencer Oliver Collection contact
Richard Nicholson
here he has ownership of all of Spencers photos. Richard has allowed a sample of Spencer's photos to be shown on this page, the Name the Rider page and some other photos to be shown on my
Newcastle Speedway History
website.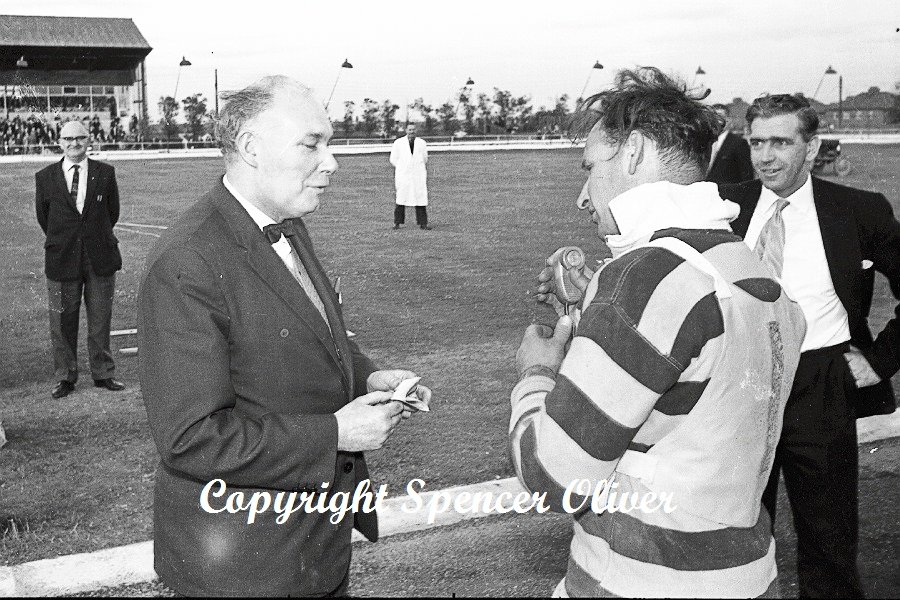 Courtesy of Richard Nicholson
Newport's Alby Golden on the mike at Newcastle's Brough Park in 1964. Newcastle promoter Mike Parker right hand side finds something amusing. The Newcastle Evening Chronicle sports editor Sam Brooks appears to be presenting a cheque to Alby
---
Ivan &
The Silver Sash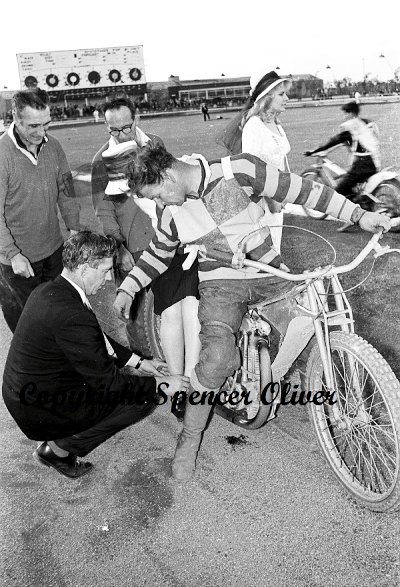 Courtesy of Richard Nicholson
Another picture of Alby Golden at Newcastle, Mike Parker and the guys appear to be loading a lady onto the back of Alby's bike whilst in the background Ivan Mauger rides past wearing the "Silver Sash" If Alby was Ivan's challenger for the Match race for the sash then its a bit unfair to make him carry a passenger eh!
---
1964 At Newcastle Newport's
Peter Vandenberg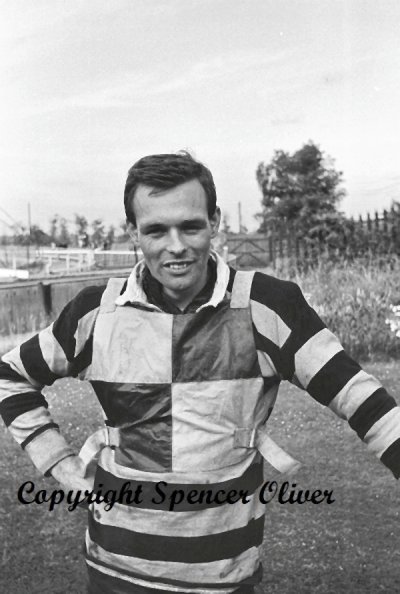 Courtesy of Richard Nicholson
---
1964 At Newcastle Newport's Vic White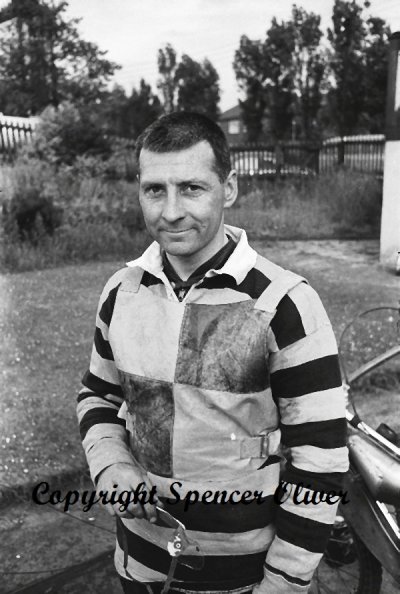 Courtesy of Richard Nicholson
---
1964 At Newcastle Newport's
Dick Bradley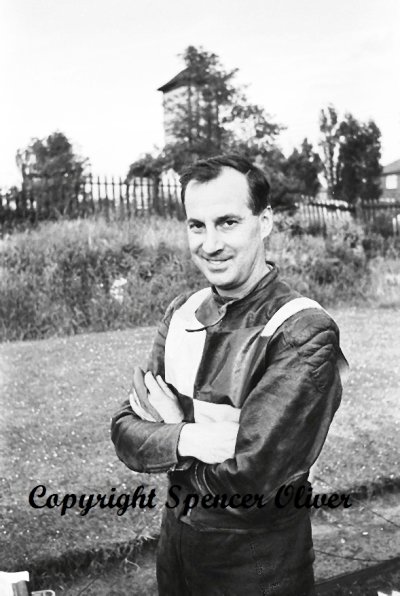 Courtesy of Richard Nicholson
---
Clive Hitch Of Middlesbrough
[Newcastle v Middlesbrough

27th May 1963]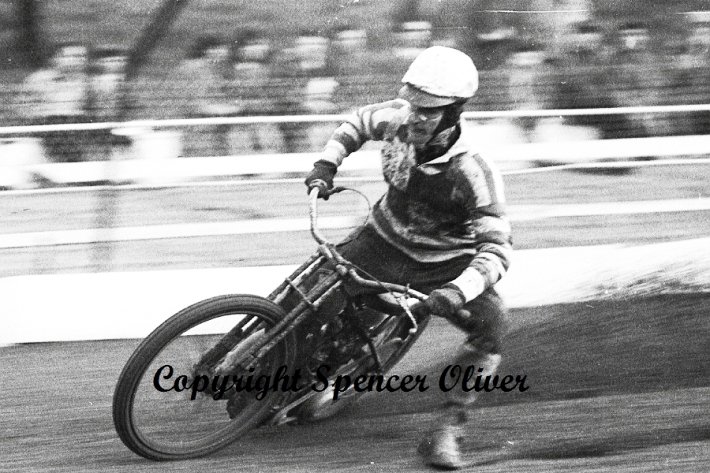 Courtesy of Richard Nicholson
These photos are the property of Richard Nicholson. They are the tip of the iceberg, he has hundreds/thousands of Spencer's photos. Email him here if you have any enquiries
Richard
---
The contents of the site are © and should not be reproduced elsewhere for financial gain. The contributors to this site gave the pictures and information on that understanding. If anyone has any issue or objections to any items on the site please
e-mail
and I will amend or remove the item. Where possible credit has been given to the owner of each item.