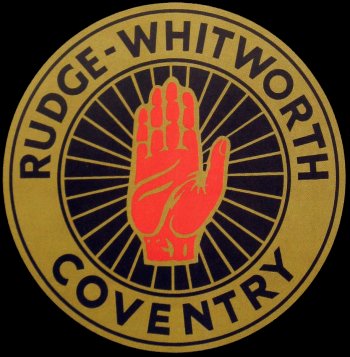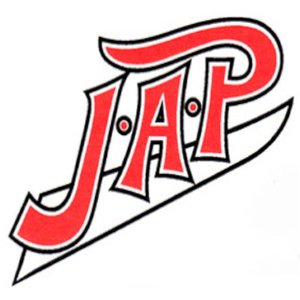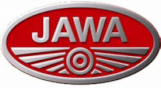 ---
The John Chaplin
Photographic Collection
John Chaplin is a much respected speedway historian, author and collector. He has decided to share some of his Photograph collection with us on this page. Thank you very much John
High Beech
Female Riders
Sprouts Elder
Wal Phillips
Tiger Stevenson
USA Pre War
Lionel Van Praag
Tarmac Starting Area
Bluey Wilkinson
Oliver Hart
The White Ghost
Vic Huxley
Goffe & Lloyd
Harley Davidson Peashooters
1928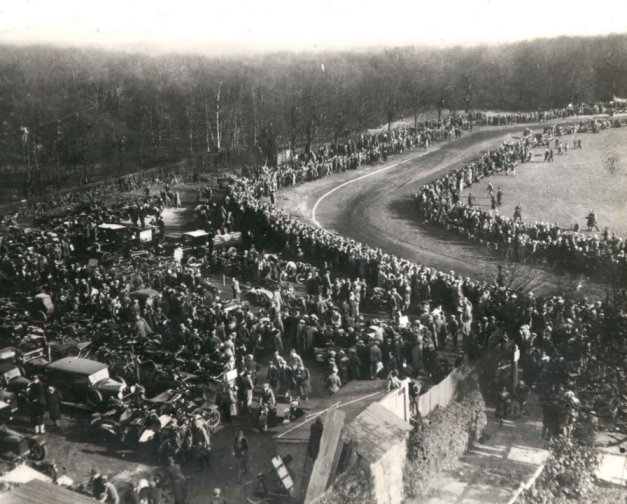 High Beech pits. Photographed from the hotel This picture shows High Beech on the first day, February 19th 1928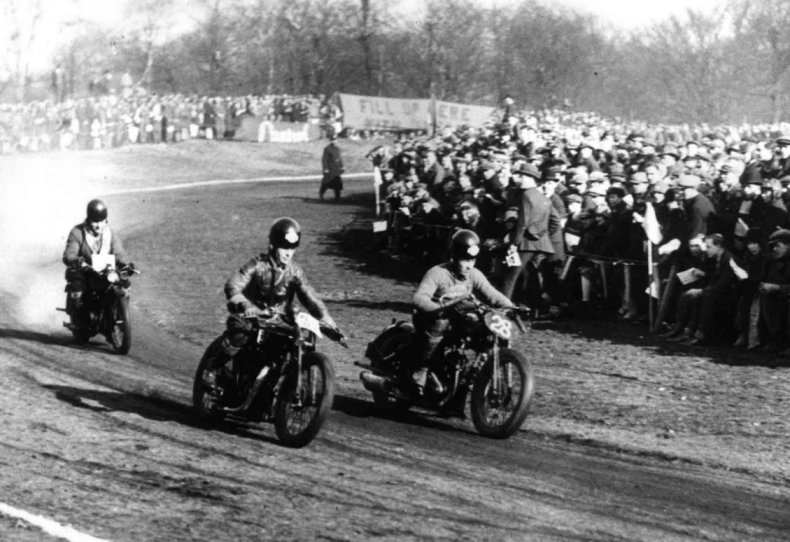 High Beech 1928 This picture shows High Beech on the first day, February 19th 1928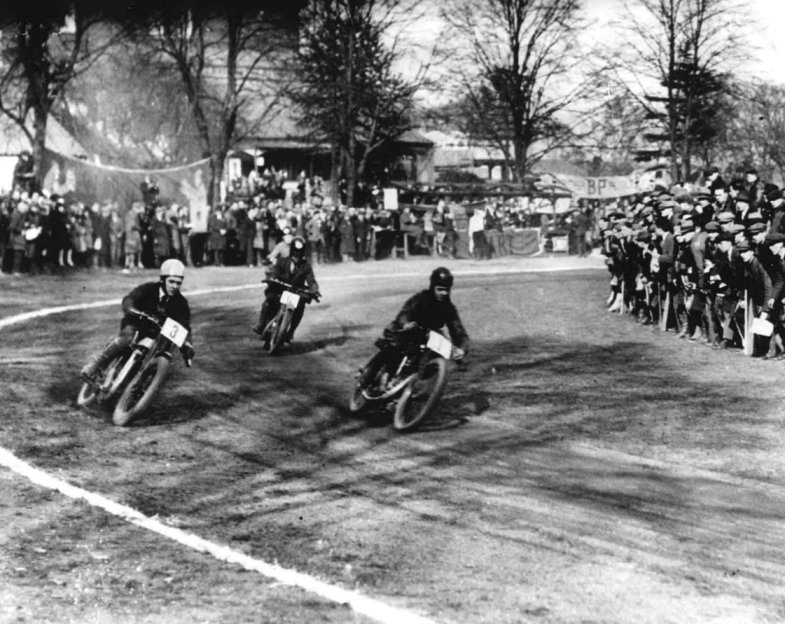 High Beech 1928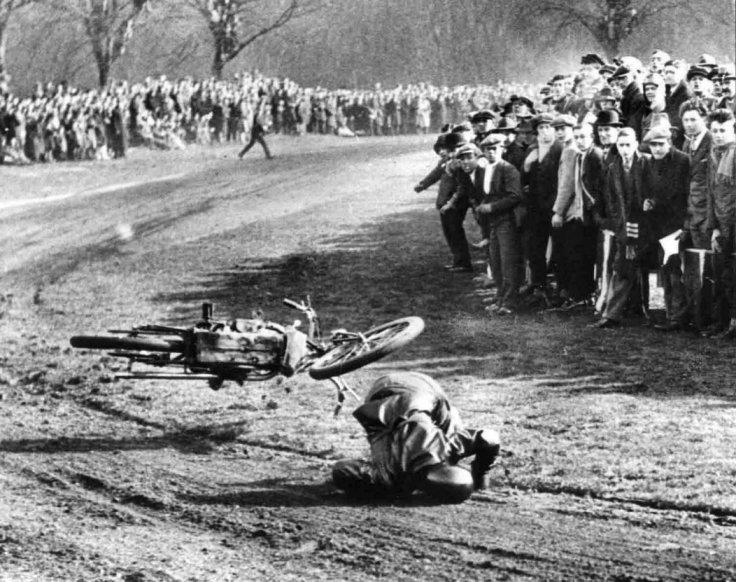 High Beech 1928 This picture shows Billy Galloway taking a tumble, again on the first day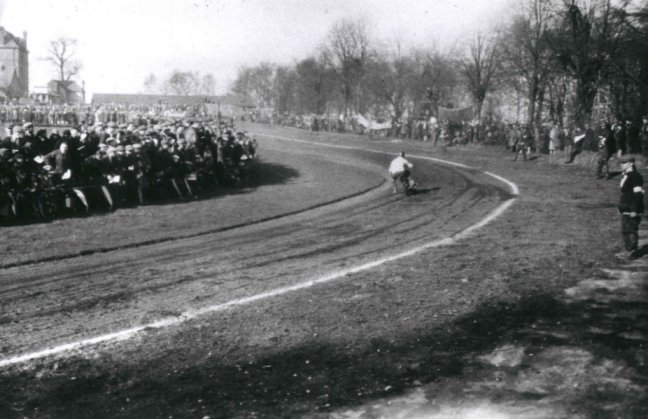 High Beech 1928 The fifth picture shows turn four at High Beech but I have no idea who the rider is
---
Promoters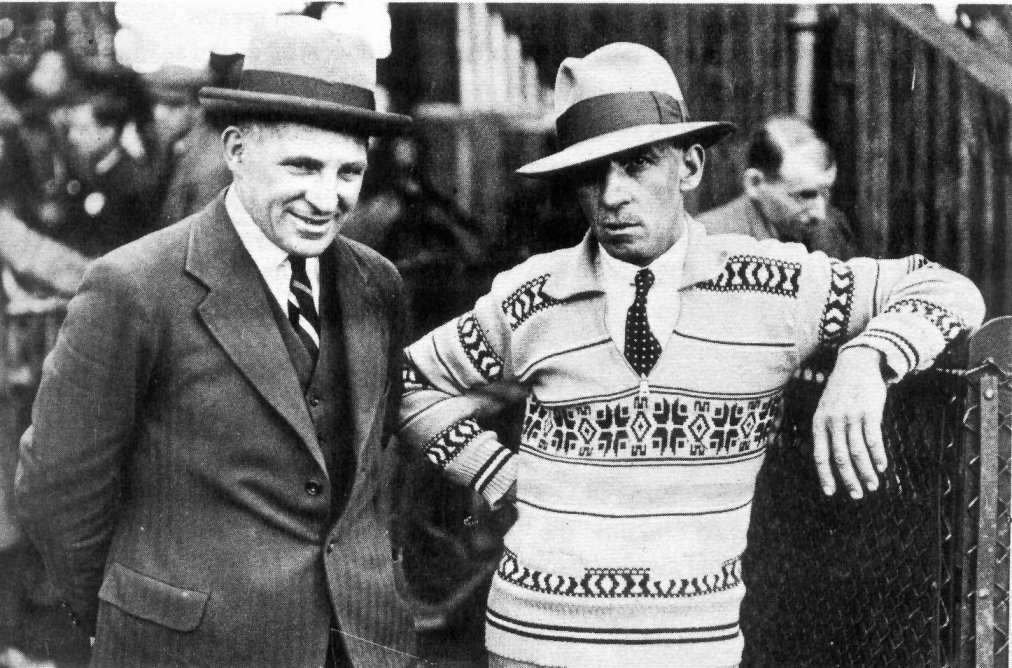 Johnnie Hoskins (left) and Jack Hill-Bailey at High Beech in 1929
---
Female Riders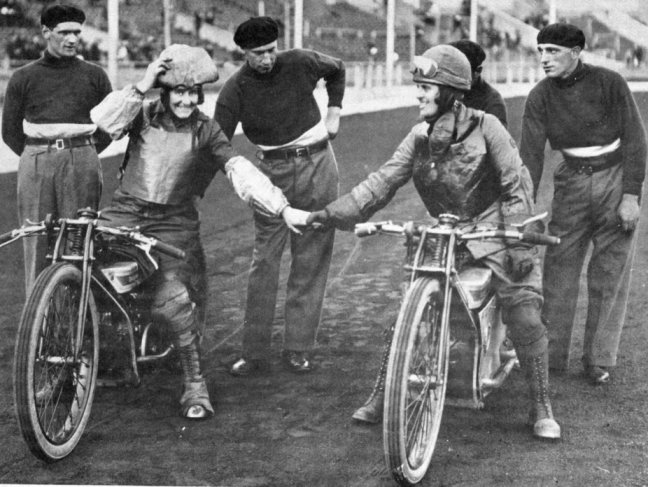 Fay Taylour (left) and Eva Asquwith at Wembley in 1929 both mounted on Douglas DT machines
---
Harley Davidson "Peashooters"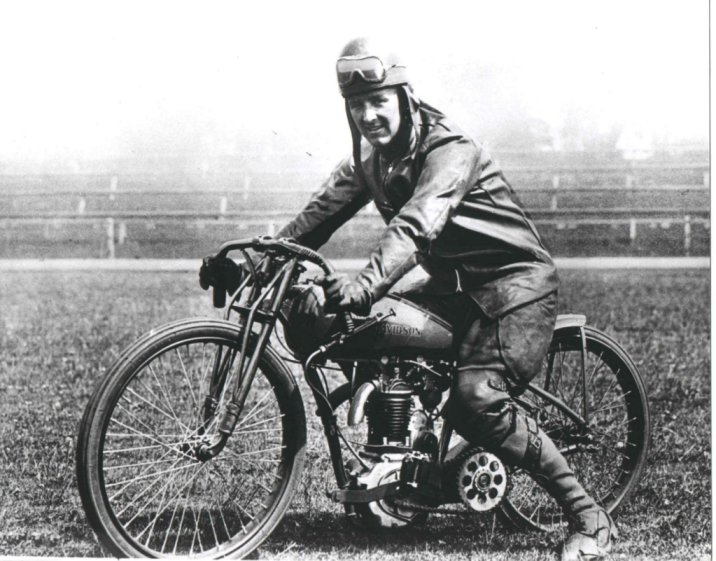 Roger Frogley on his Harley Davidson Peashooter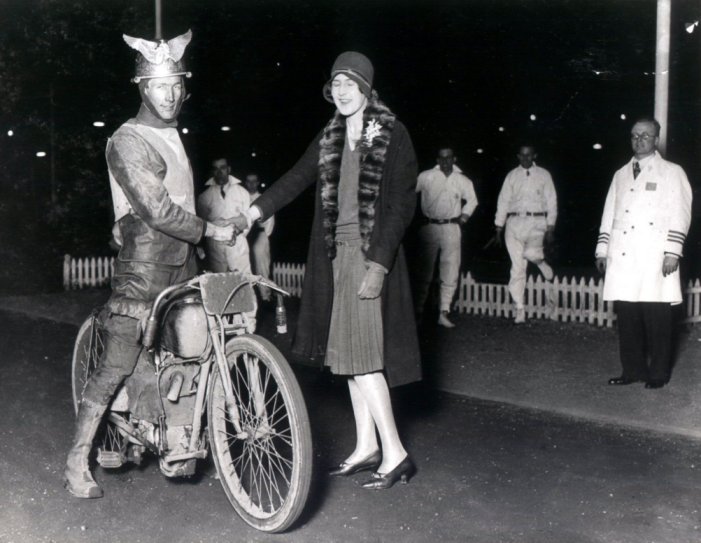 1928 Golden Helmet Winner Frank Arthur aboard a Harley Peashooter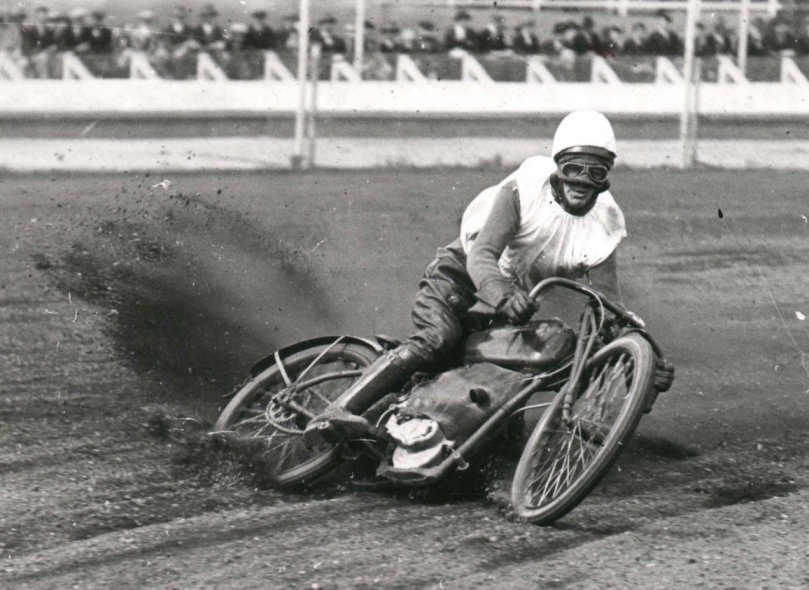 Jack Bishop at White City aboard what appears to be a Harley Davidson Peashooter
---
Sprouts Elder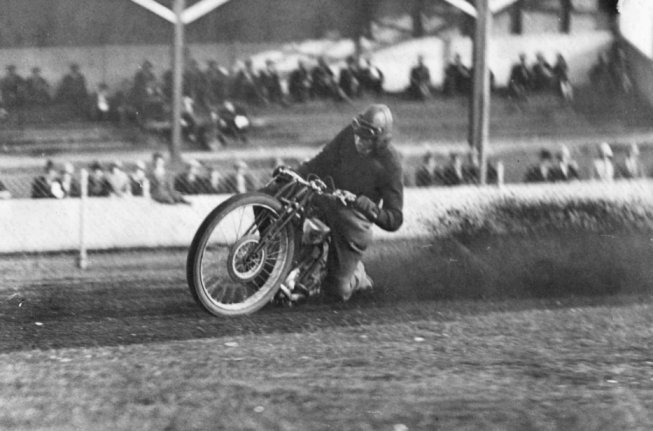 USA's Sprouts Elder is shown in action at Crystal Palace The bike looks like a Douglas DT with a disabled brake drum on the front
---
Vic Huxley
Billy Lamont
& Cecil Brown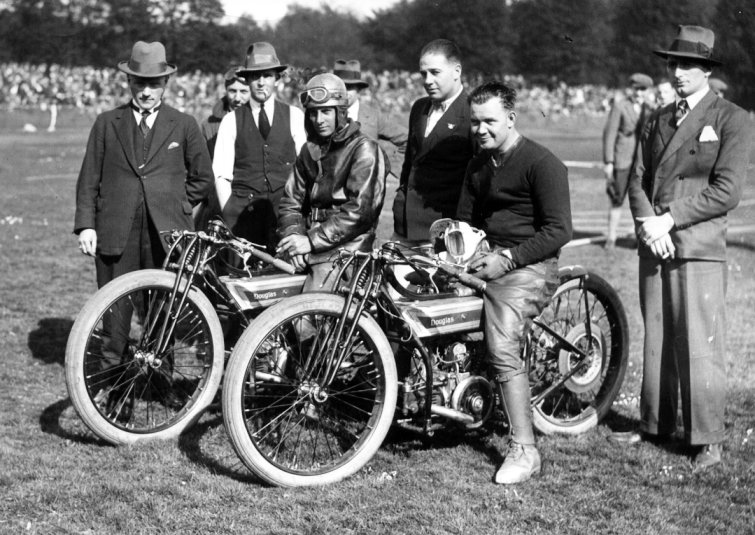 Vic Huxley, Billy Lamont and Cecil Brown
The bike of the late twenties early thirties era The Douglas DT
---
Wal Phillips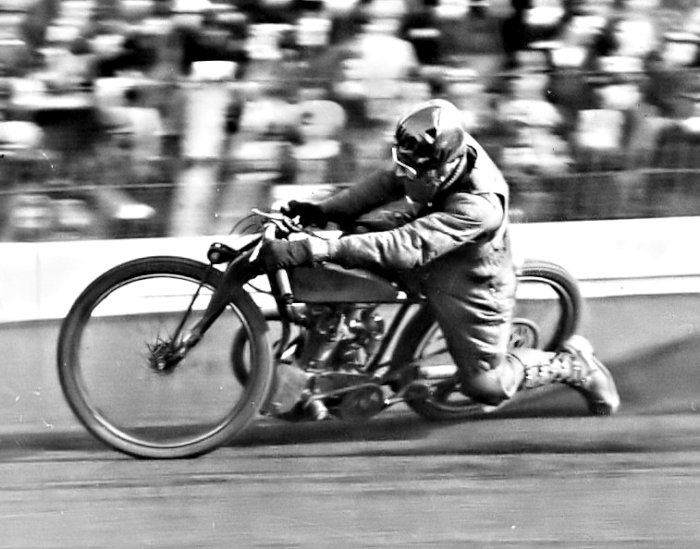 A great photo of Wal Phillips riding a mighty JAP
---
Phil Bishop &
Roger Frogley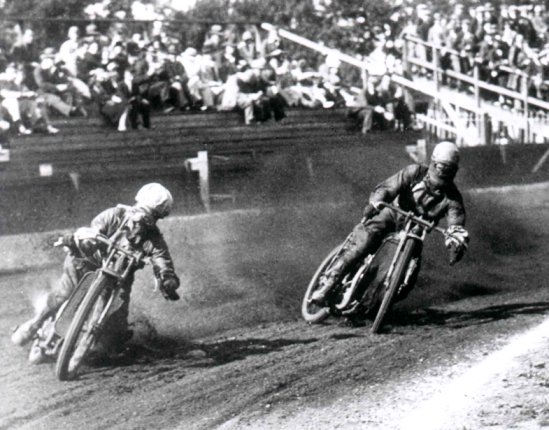 Phil Bishop and Roger Frogley are in action at Lea Bridge
---
Ray Tauser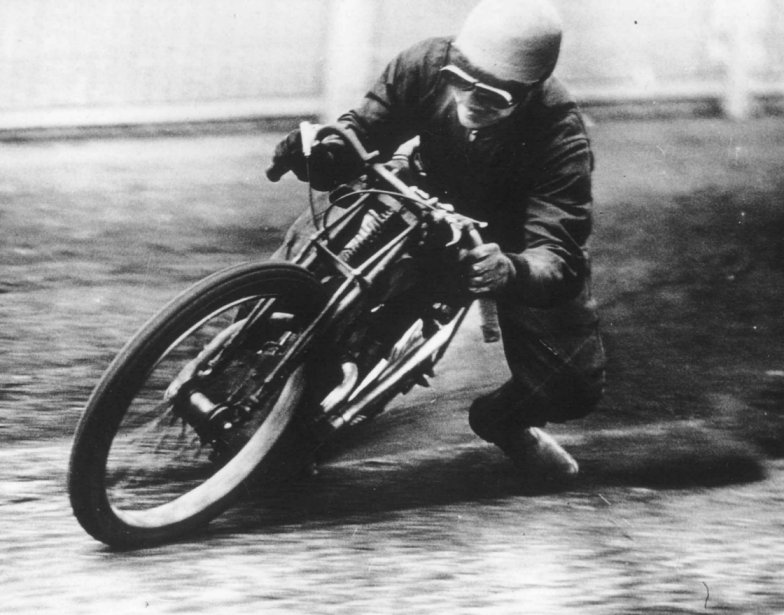 ---
Tiger Stevenson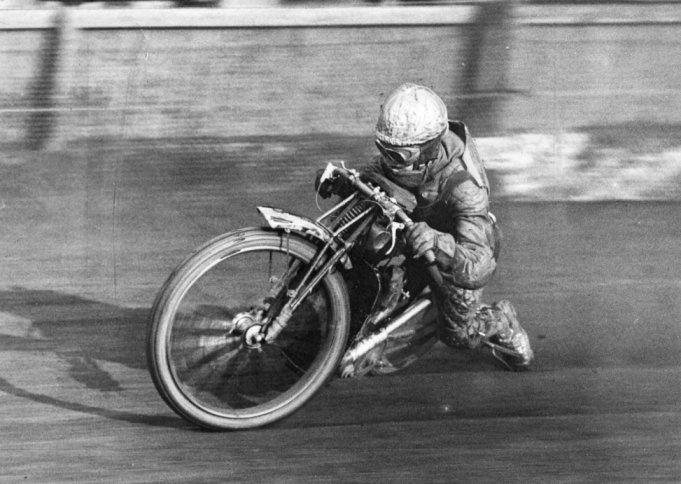 Tiger Stevenson. moulded to his bike
---
Dick Case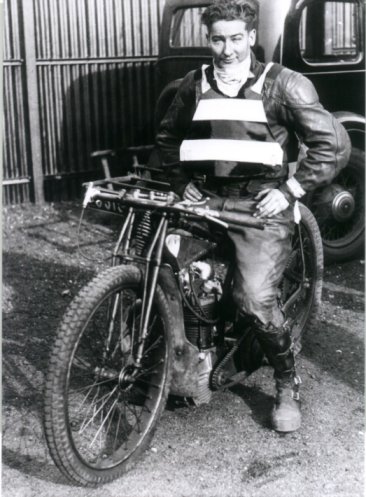 ---
1938

Australian Test Team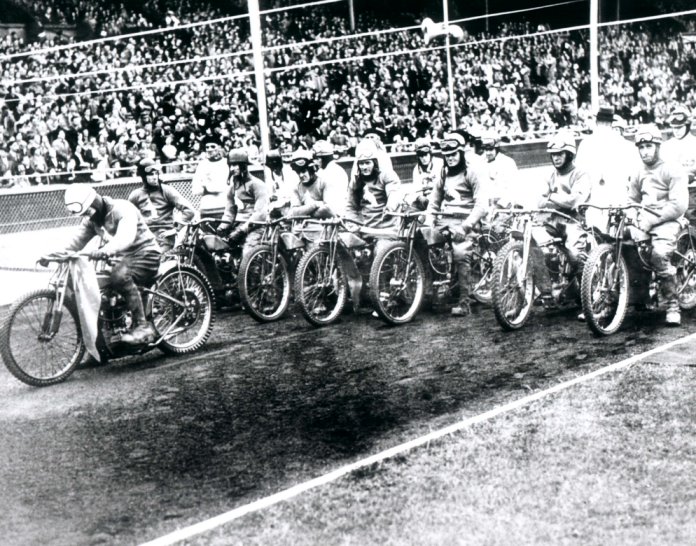 Australia Test Team 1938 at Wembley The 1938 Australian Test team at Wembley is: Lionel Van Praag in front, from left, Bill Rogers, Eric Collins, Clem Mitchell, Bluey Wilkinson, Ron Johnson, Max Grosskreutz, Charlie Spinks
---
Australian
Frank Arthur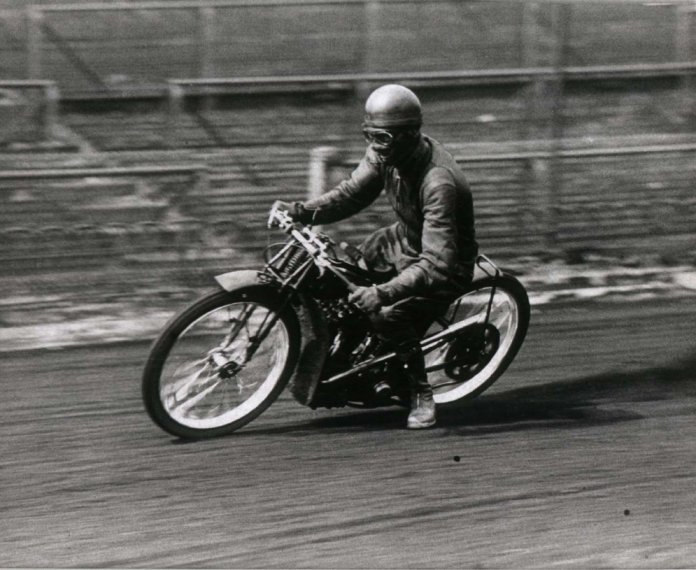 ---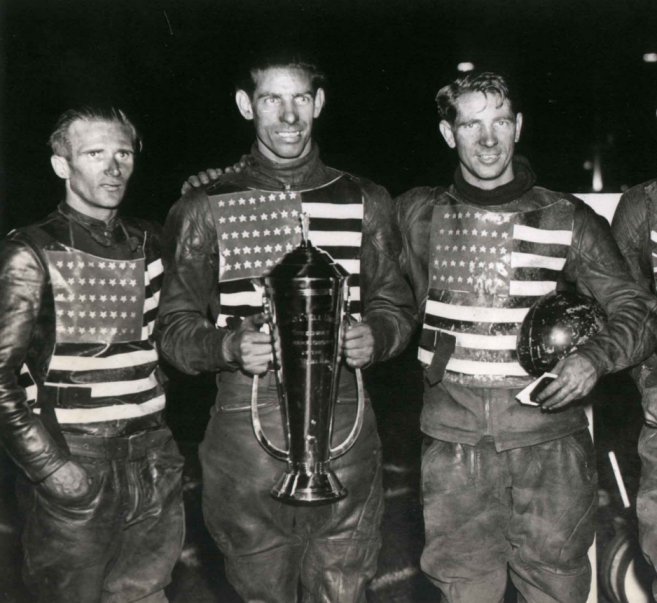 1937 World Final Wilbur Lamoreaux Jack and Cordy Milne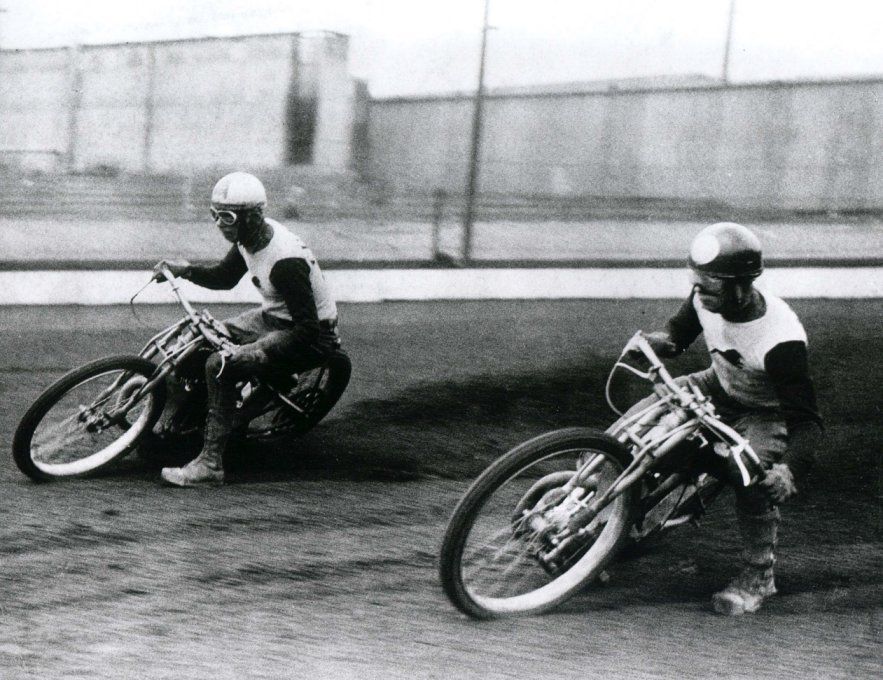 The Milnes are in action at New Cross. Cordy and Jack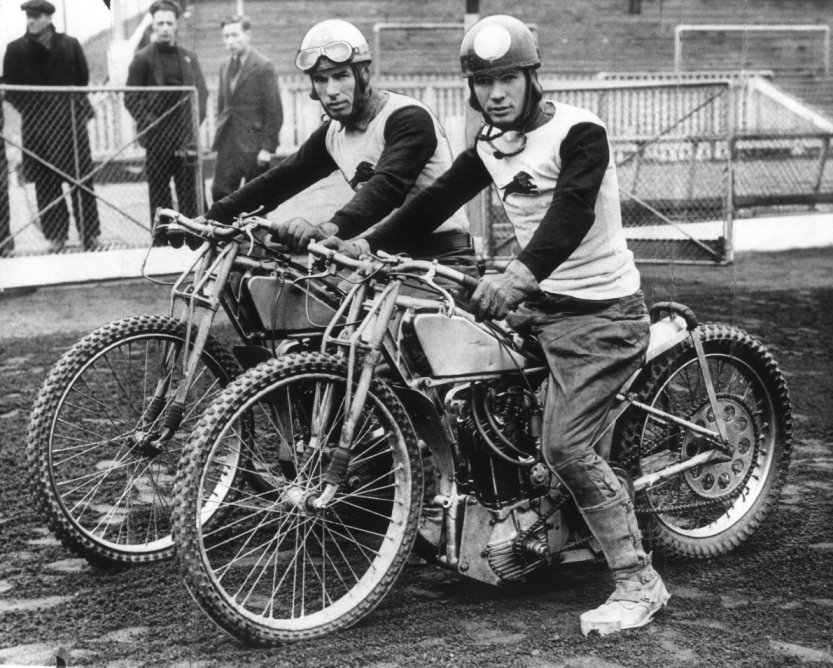 Jack and Cordy
---
Syd Edmunds In Action At
High Beech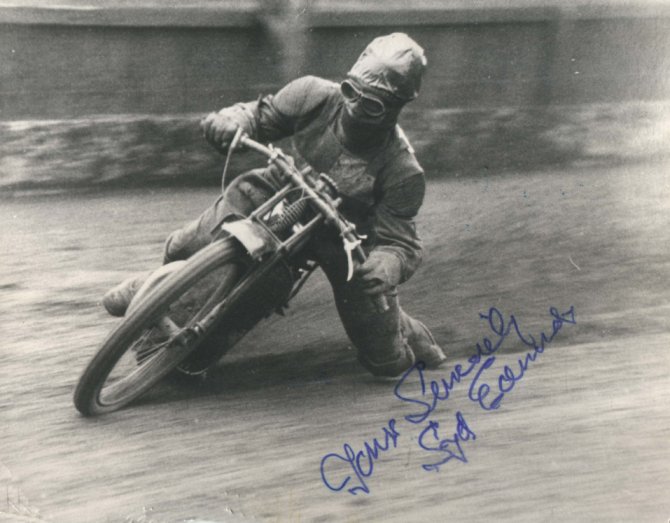 ---
Vic Huxley &
Frank Arthur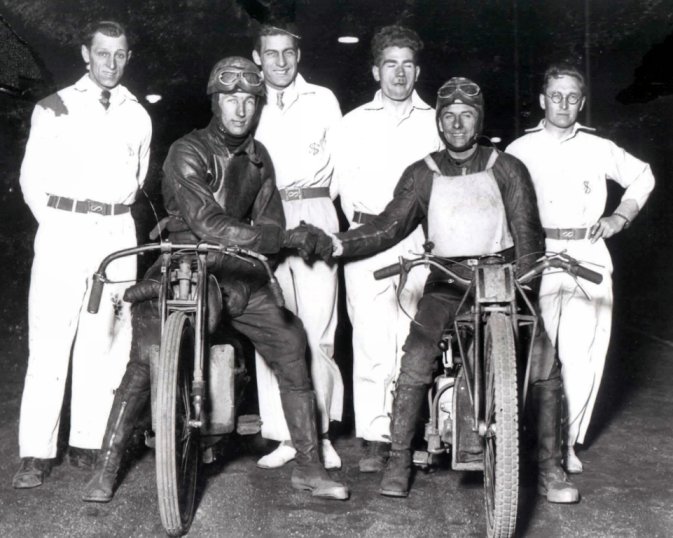 Vic Huxley and Frank Arthur shake hands before the Overseas Final of the Star Championship 1929
---
Billy Lamont &
Vic Huxley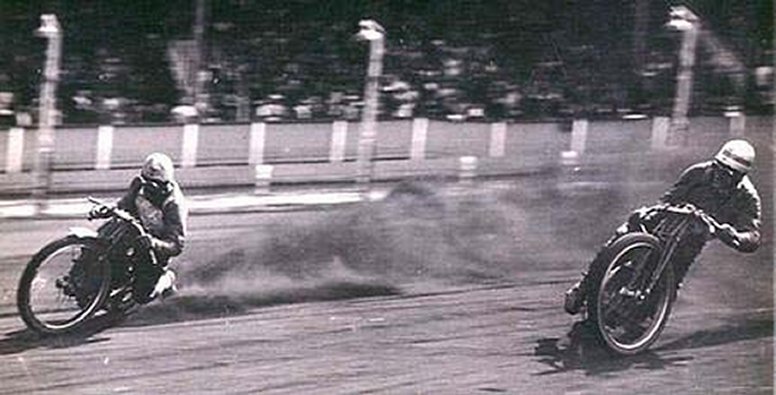 Billy Lamont and Vic Huxley are in action at Wimbledon
---
Jack Parker &
Frank Arthur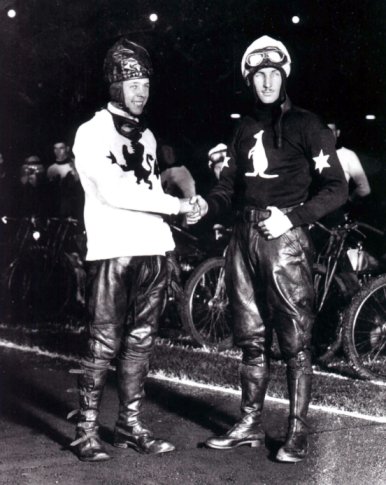 Jack Parker and Frank Arthur before the start of the fifth and final Test at Wembley in 1932
---
Charlie Spinks, Arthur Atkinson &
Lionel Van Praag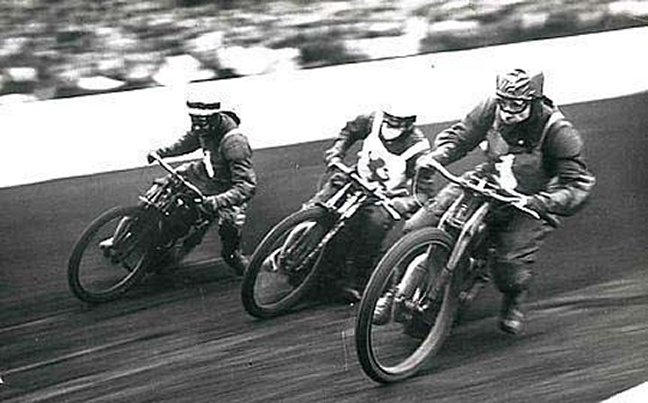 Charlie Spinks, Arthur Atkinson and Lionel Van Praag are in action at the first Test of 1938 at Belle Vue
---
1936 Test Action
England v Australia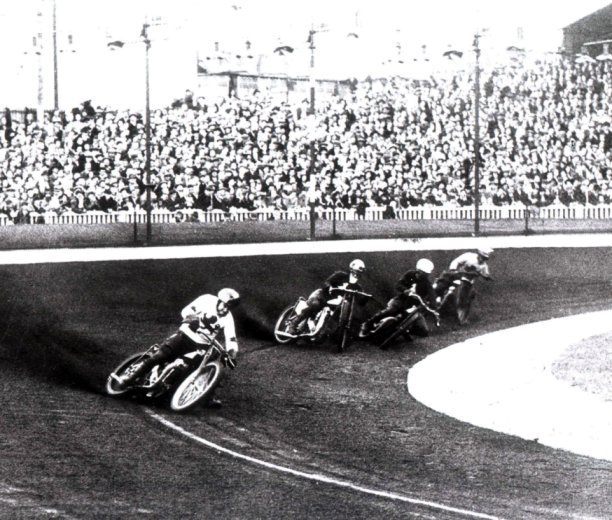 ---
1937 Overseas Team The Bike Is A JAP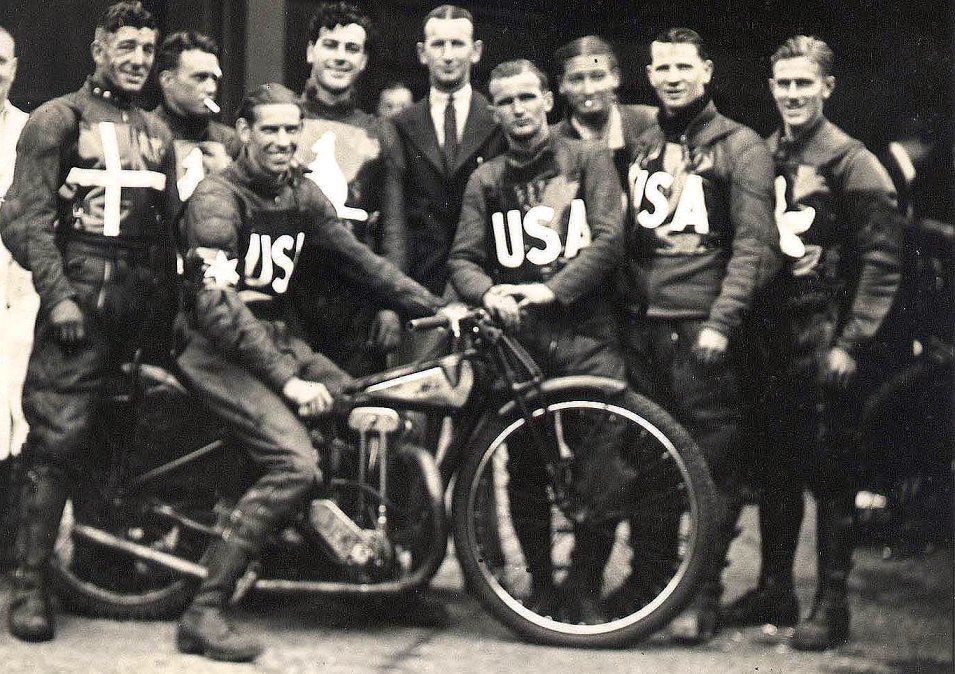 ---
Australia's
Lionel Van Praag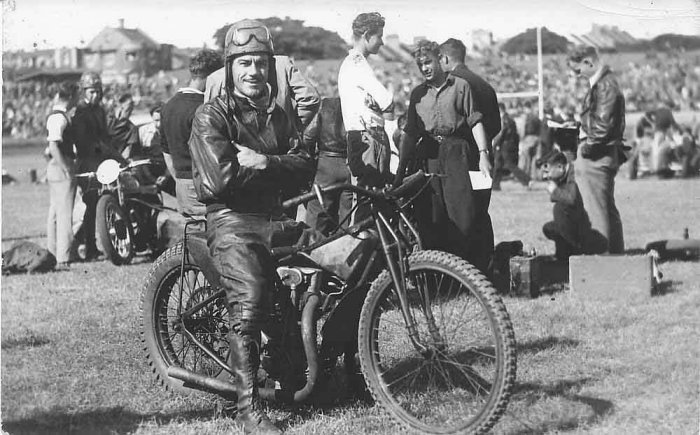 Lionel aboard a 1930's JAP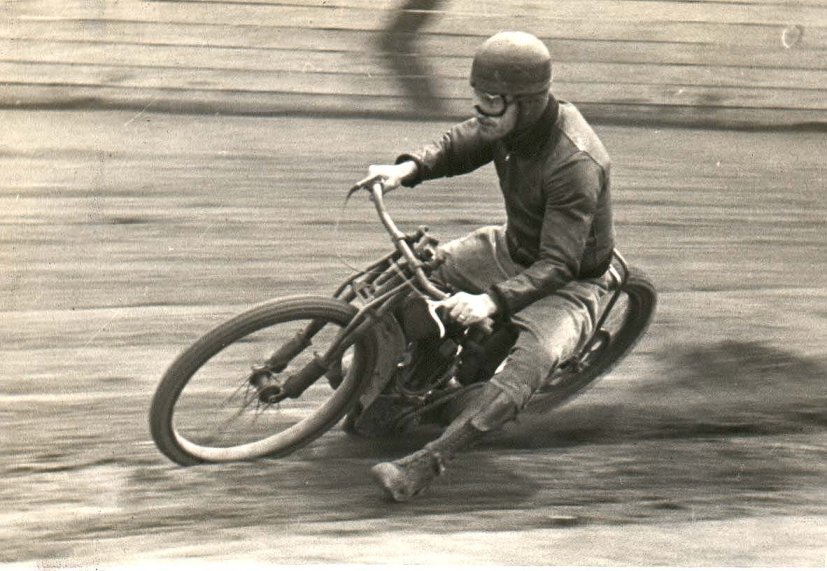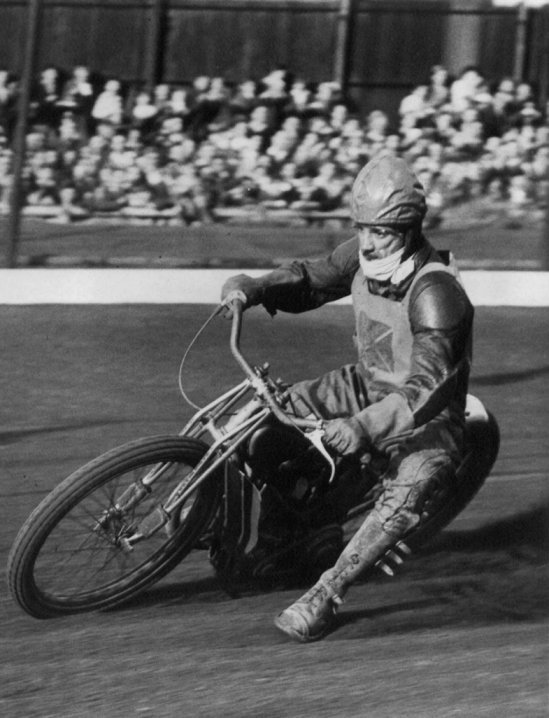 Lionel in action in the two images shown above
---
Jack Parker &
Bill Kitchen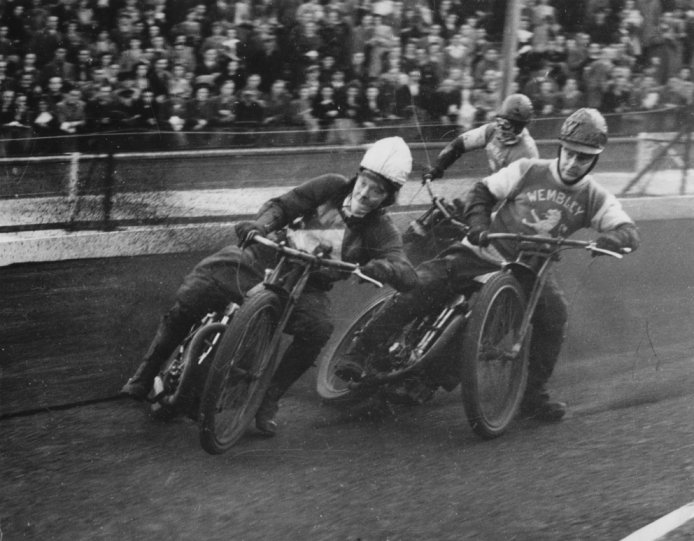 ---
1947
Test
England v Australia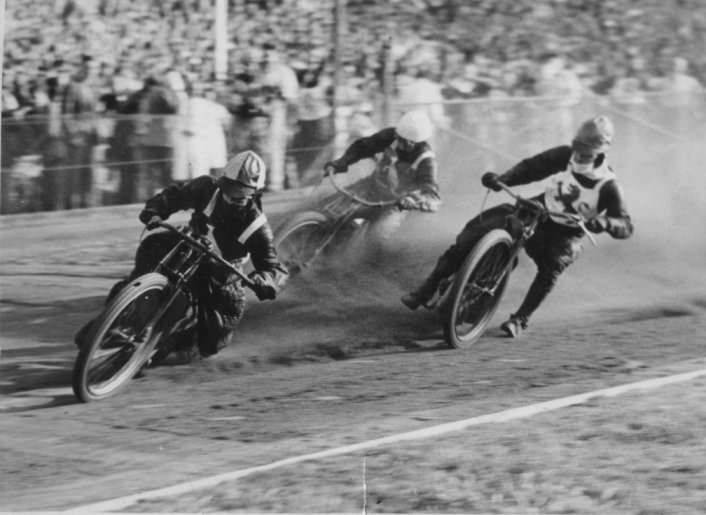 England Australia Test 1947 Aub Lawson, Vic Duggan and Jack Parker
---
1947 Jack Parker
British Champion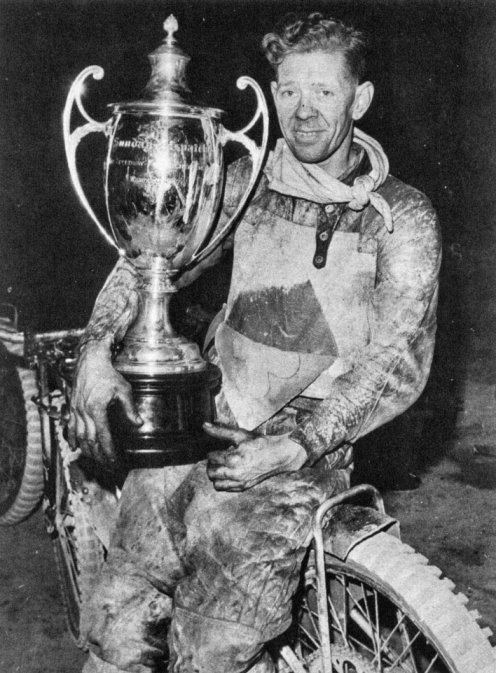 ---
Alec Statham,
Jack Young
Belle Vue
Test Match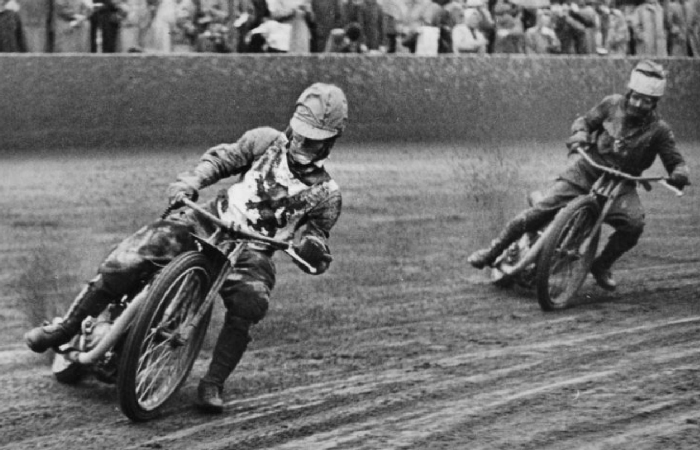 ---
Vic Duggan &
Bill Longley
At Harringay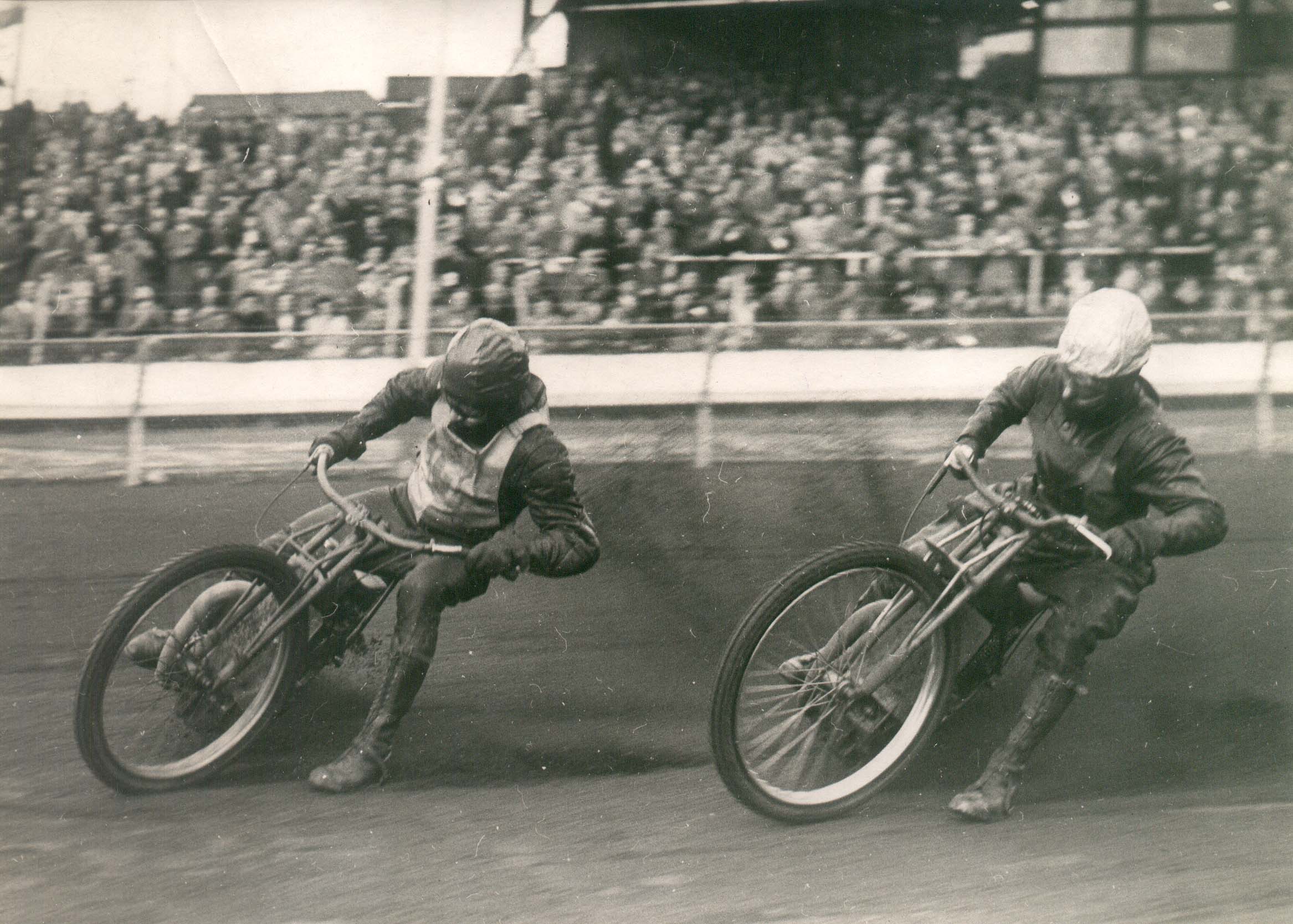 ---
1948 Vic Duggan
With
HRH Prince Phillip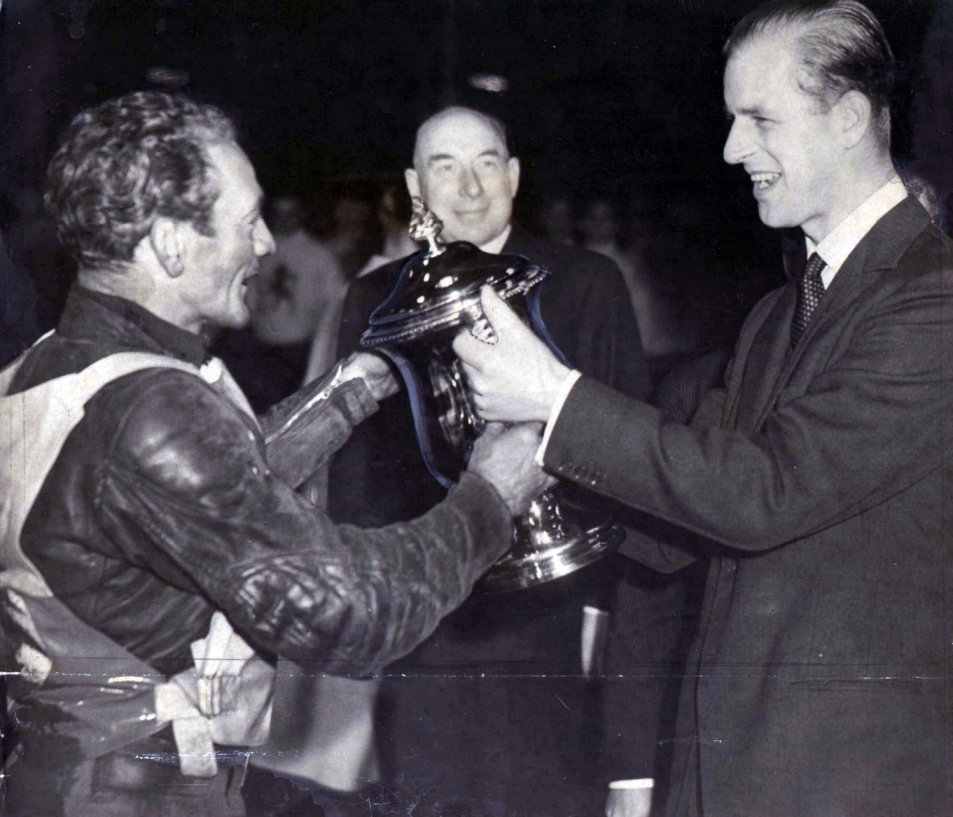 ---
Jack Young & An Out Of Shape
Norman Parker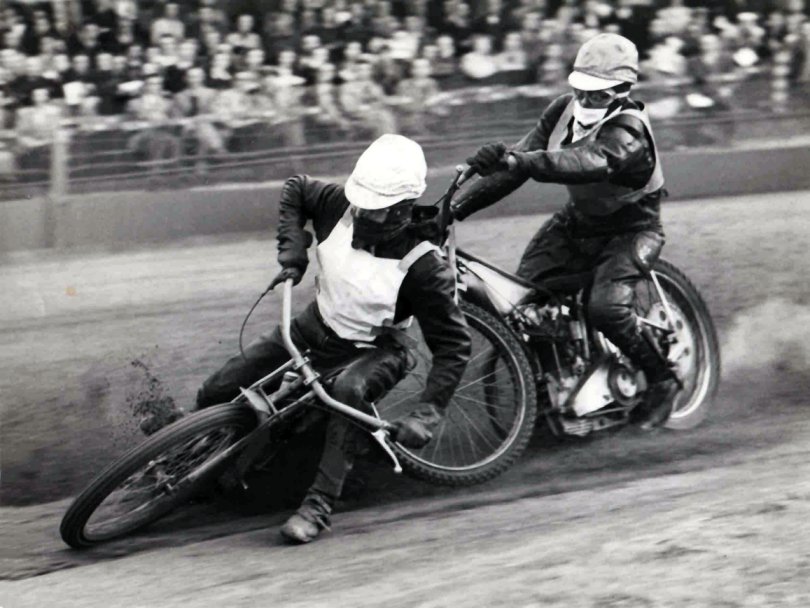 ---
Wembley v Wimbledon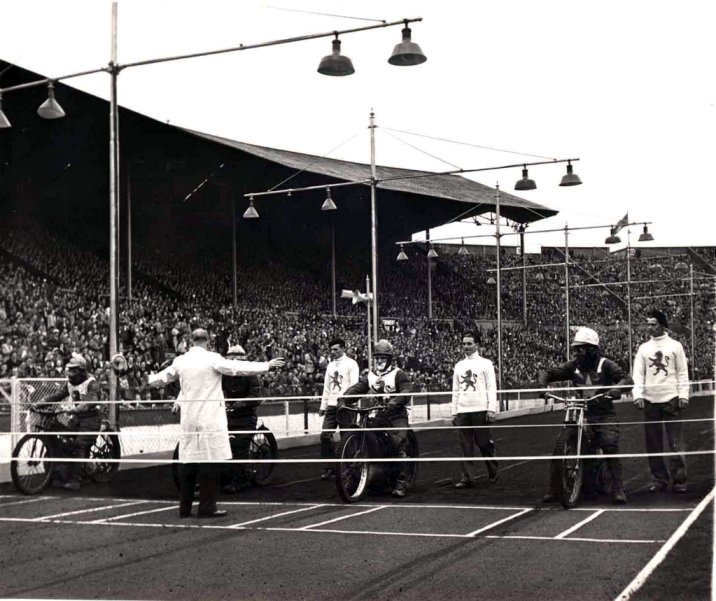 ---
Jack Parker & Tommy Price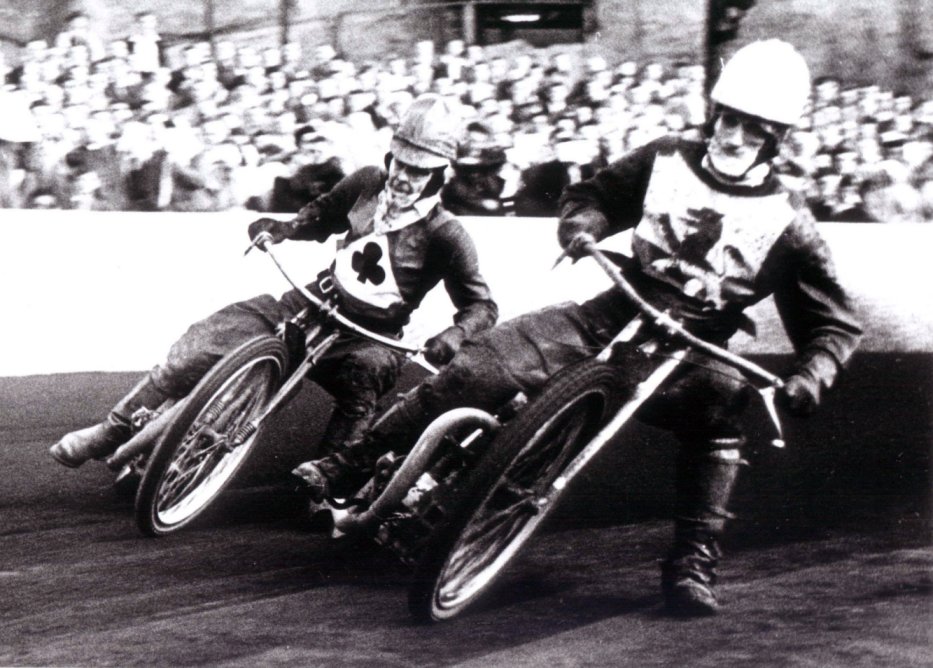 ---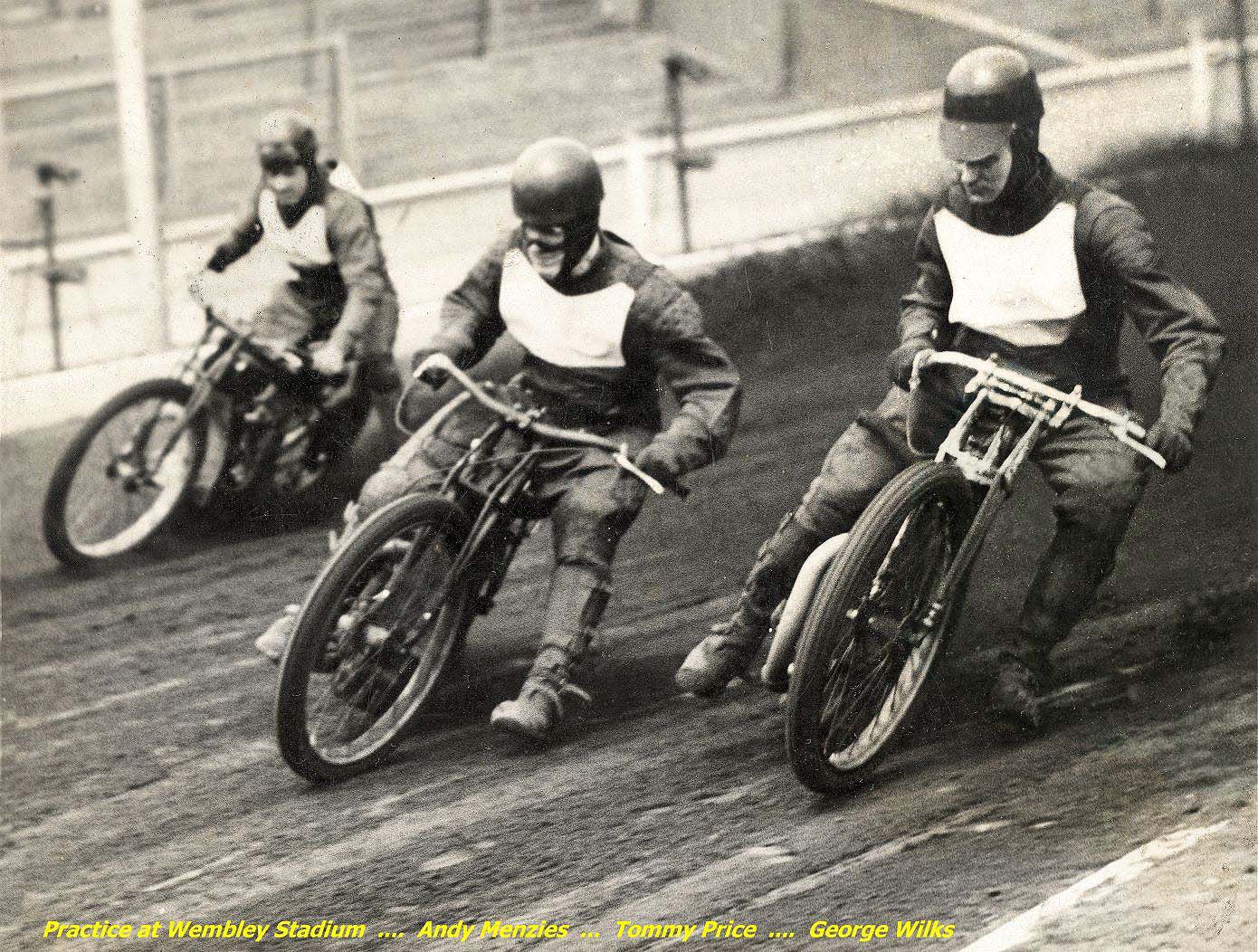 ---
England v Australia
Alan Hunt &
Ken Le Breton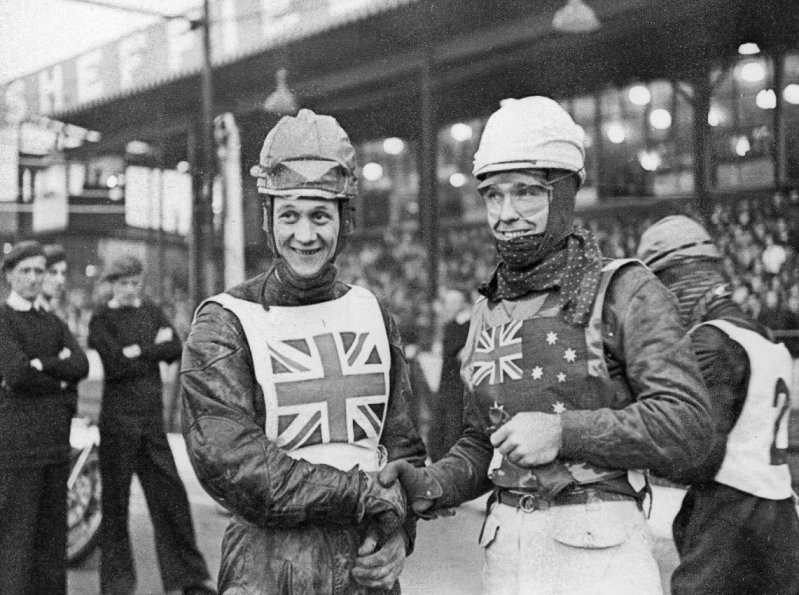 ---
Vic Huxley &
Jack Parker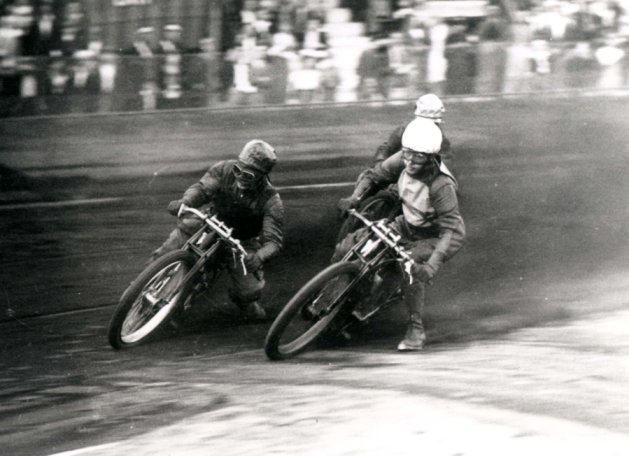 ---
Malcolm Craven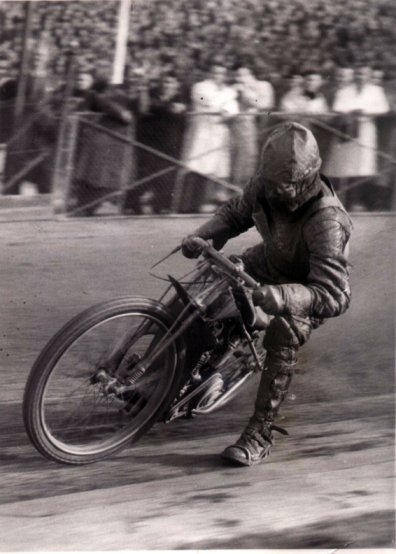 ---
Tommy Price
At Norwich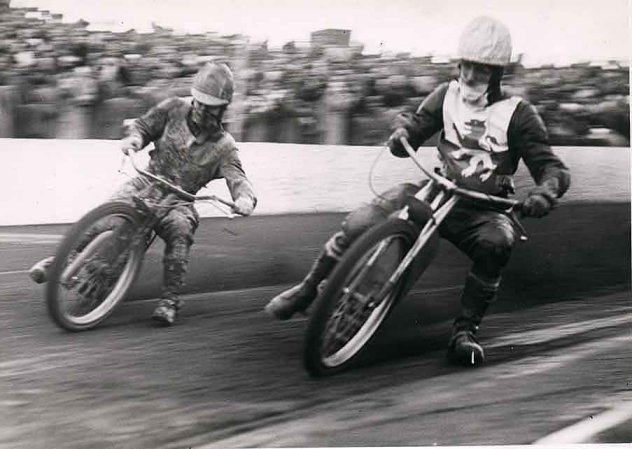 ---
Geoff Pymar &
Vic Duggan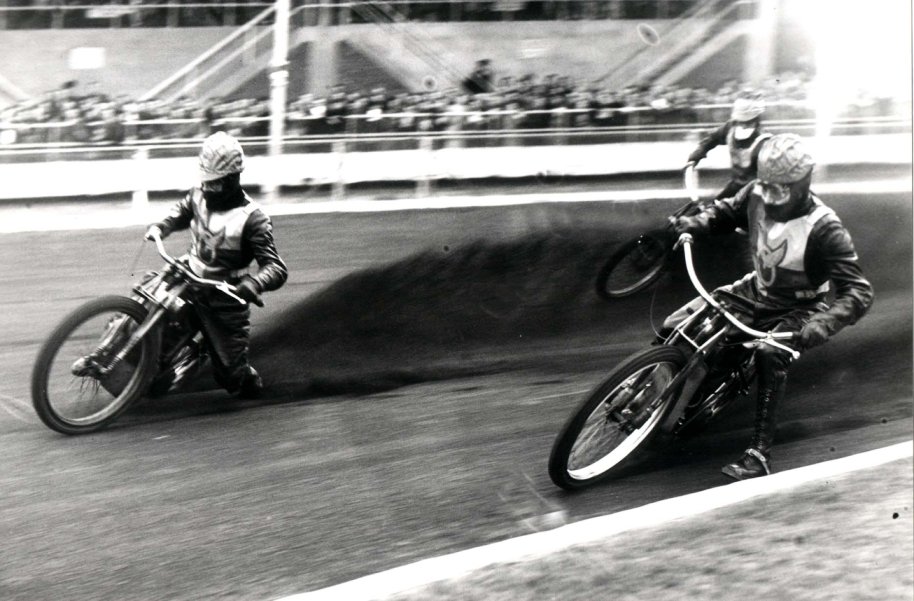 ---
Vic Duggan &
Bill Kitchen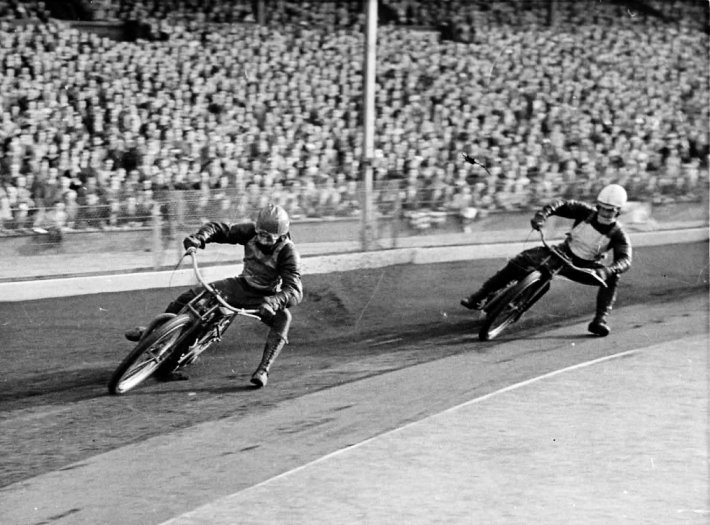 ---
Tarmac Starting Area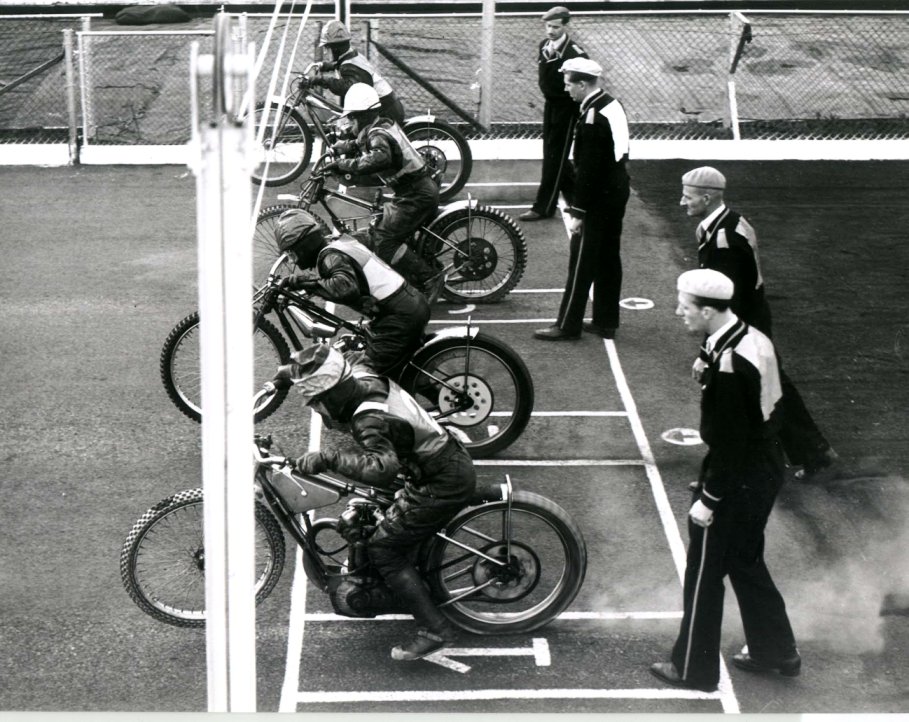 ---
Jack Parker &
Vic Duggan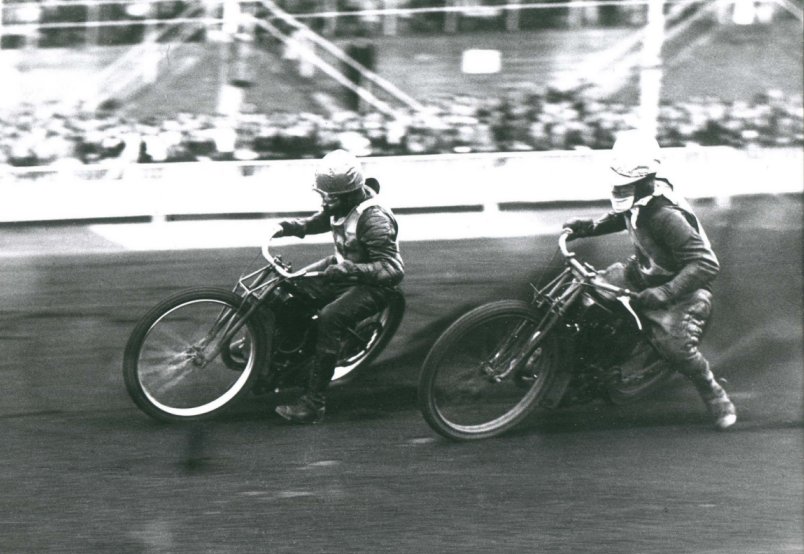 ---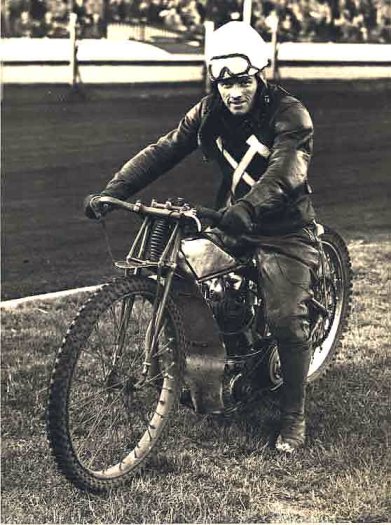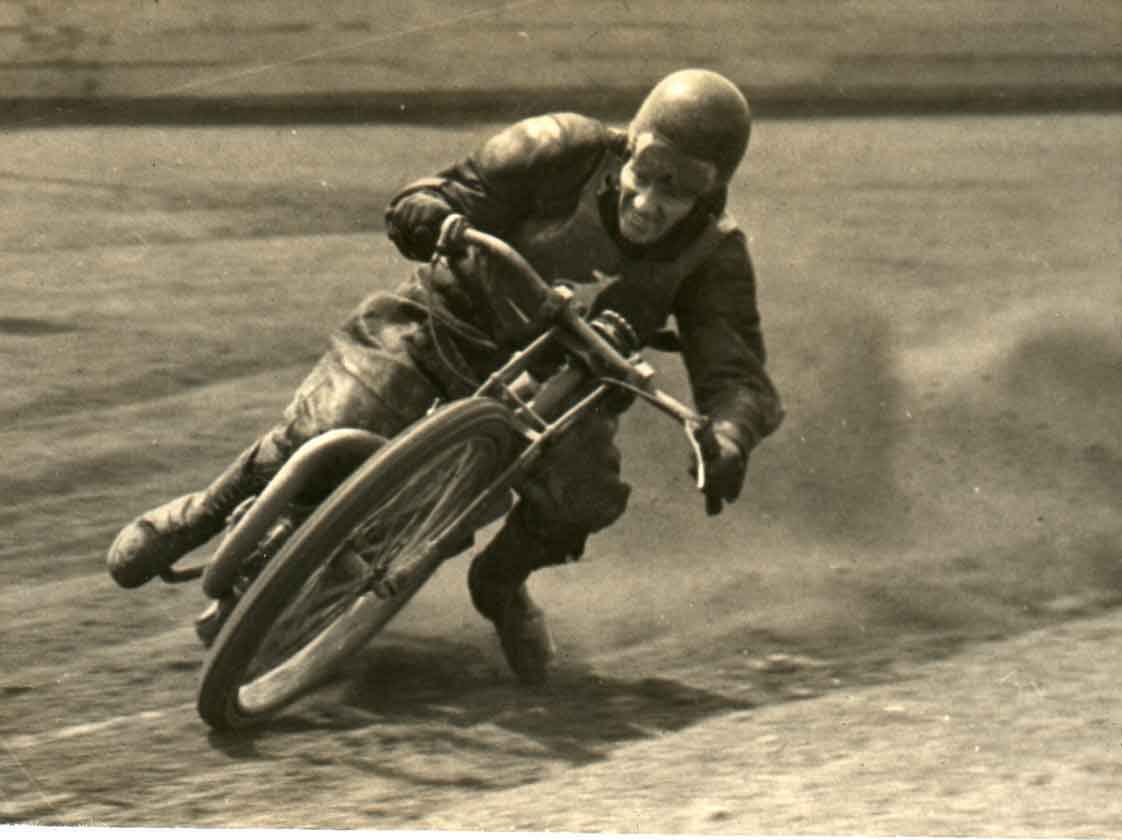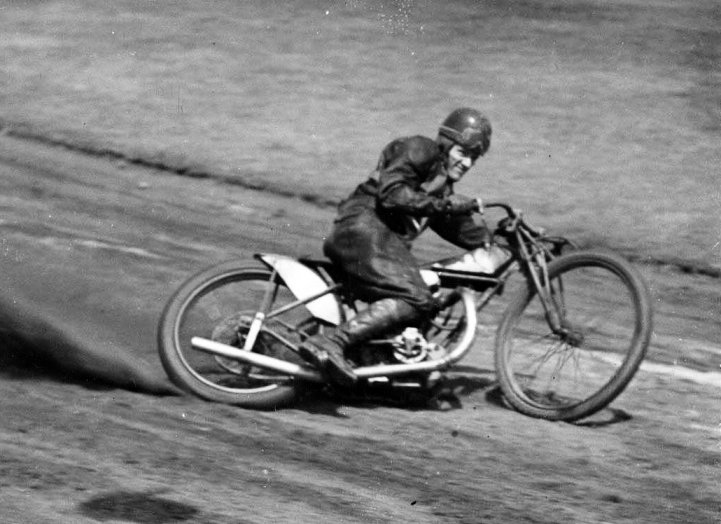 Three excellent shots of Bluey Wilkinson. The most striking thing in the above images is how big the wheels were then. I understand that the change to smaller diameter wheels came in in the late 1950s
---
Unknown Riders?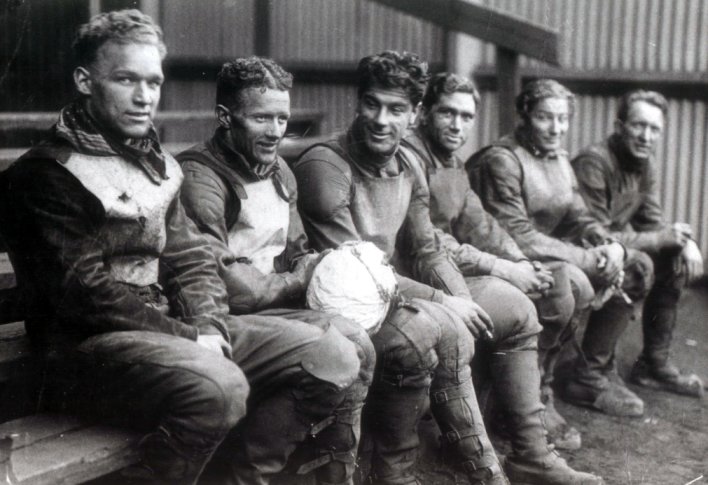 Tom Farndon, Bluey Wilkinson. Can you name the others? John
Bob Bath says: Hi John next to Bluey I reckon is Van Praag then ? then Dick Case then ?-best I can do but the guy between Van Praag and Case sure looks familiar-bet Reg Fearman would know!!!! Cheers.Bob
John says: Thanks Bob, I will email Reg in due course.
Gavin Davis says:
Tiger Stevenson and Tommy Croombs.
---
Norman Parker, Lionel Van Praag & Jack Parker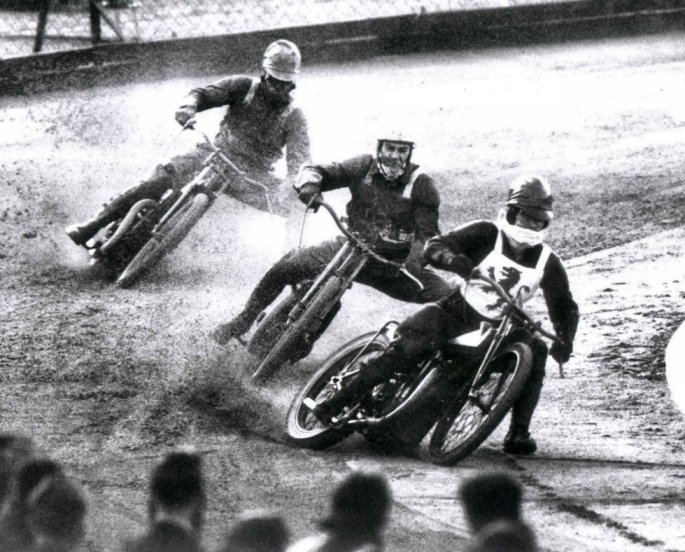 ---
Billy Lamont,
Frank Arthur
& Vic Huxley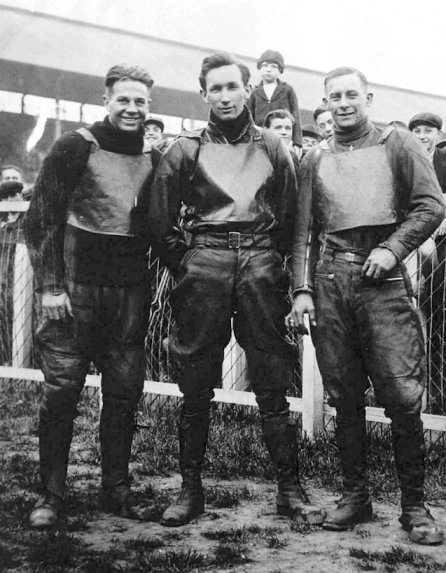 ---
Max Johnno & Alec Wilks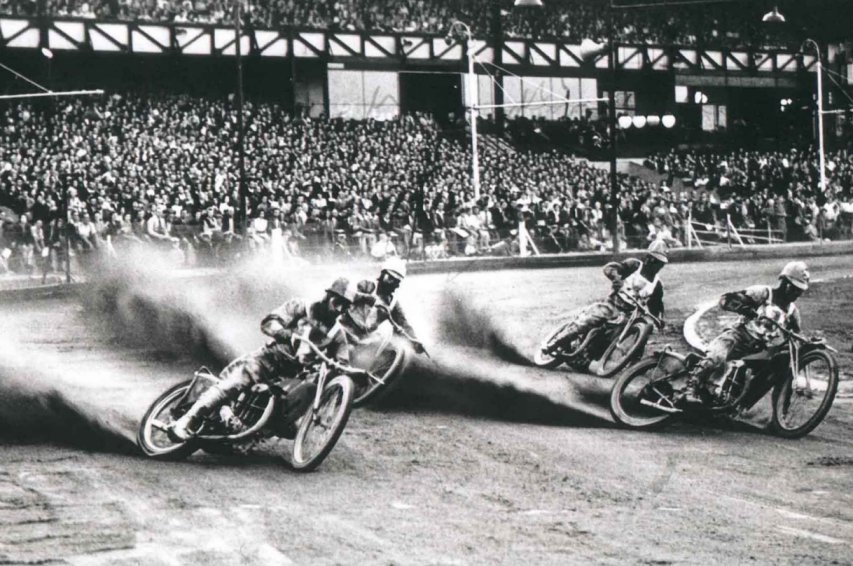 ---
1945 Pile Up At
Bradford Odsal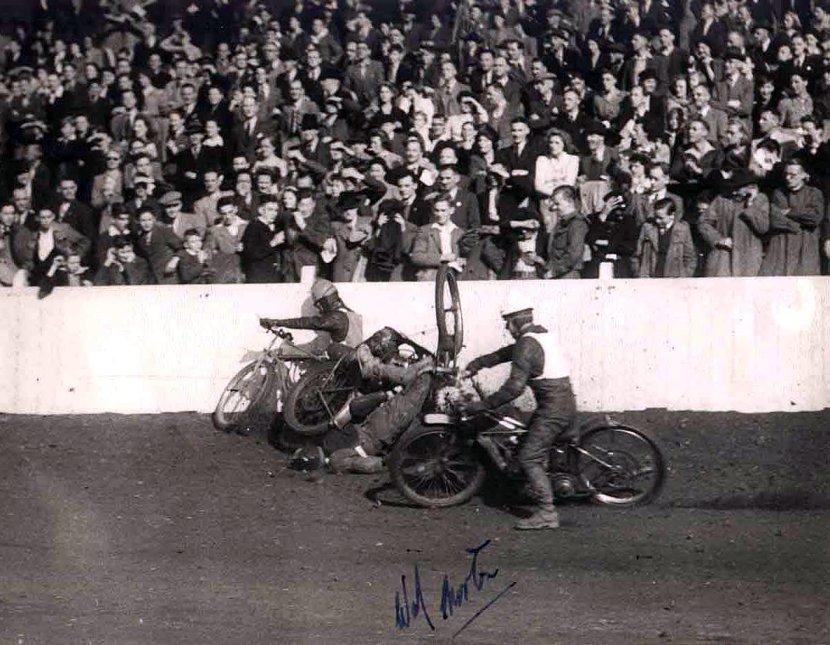 One of these riders is Wal Morton!
---
Vic Duggan Harringay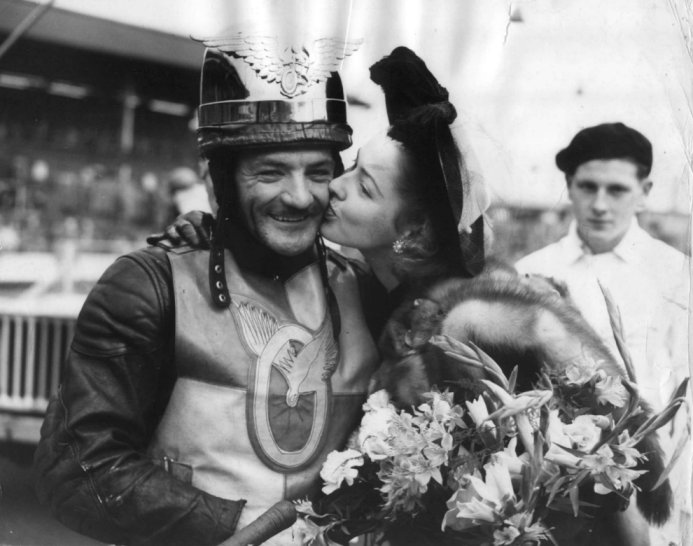 Vic Duggan Harringay. I don't know who the lady was but why was she wearing a dead fox on her shoulder!
---
Jack Young
West Ham &
Split Waterman Harringay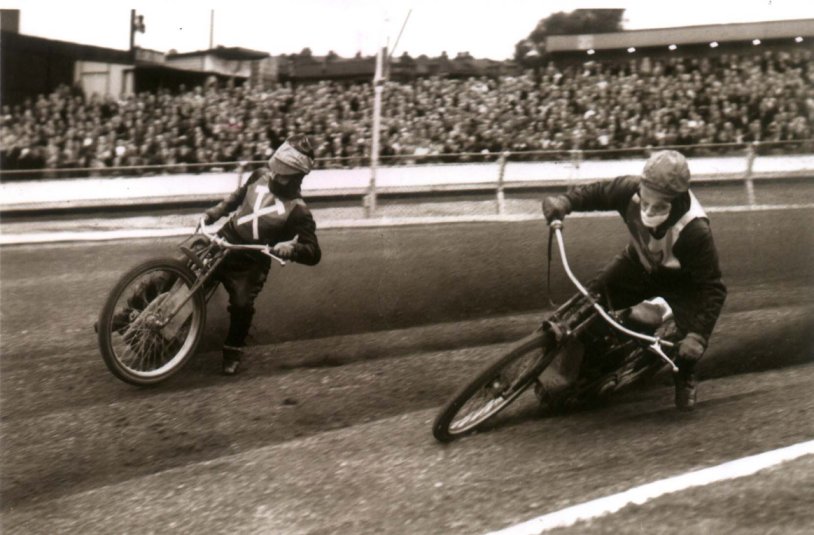 ---
King Of The
Leg-Trailers
Oliver Hart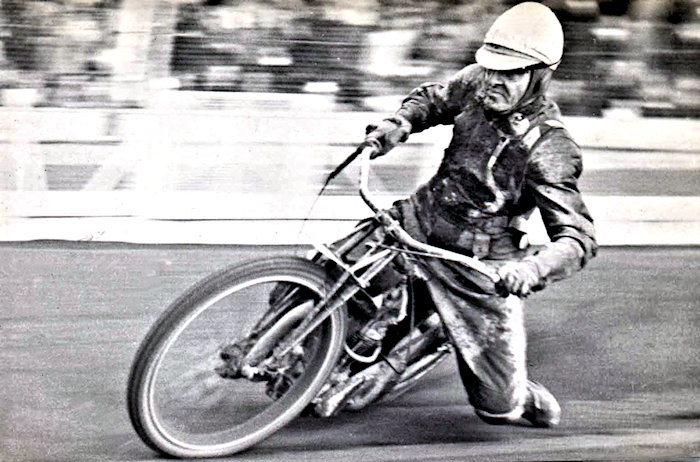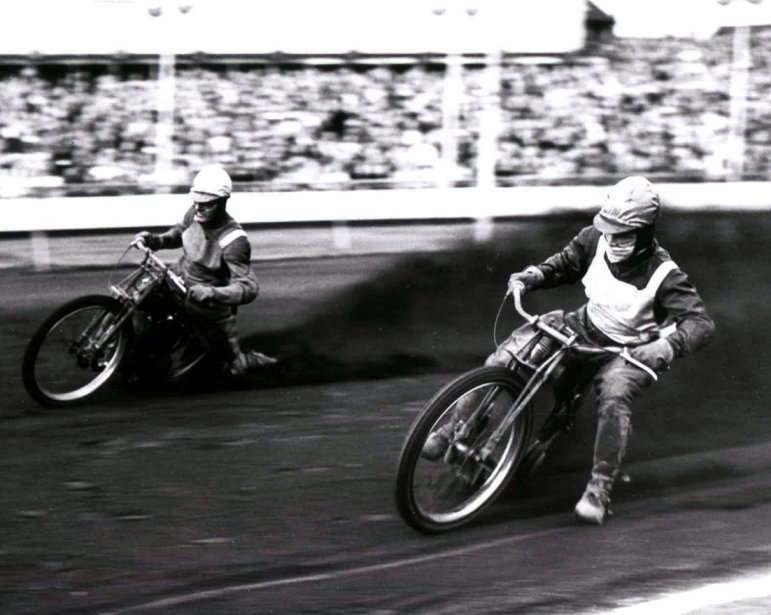 Great Photo showing contrasting styles. Oliver Hart the leg trailer and Bill Kitchen foot forward
---
Benny King, Malcolm Craven
& Tommy Price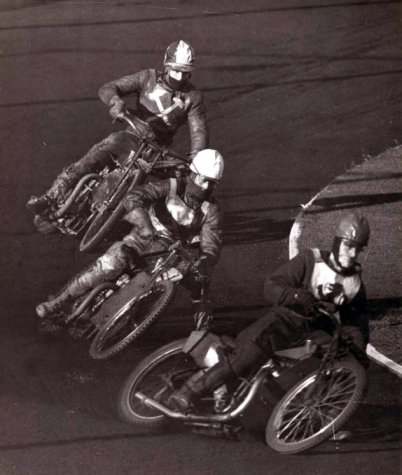 ---
George Newton
New Cross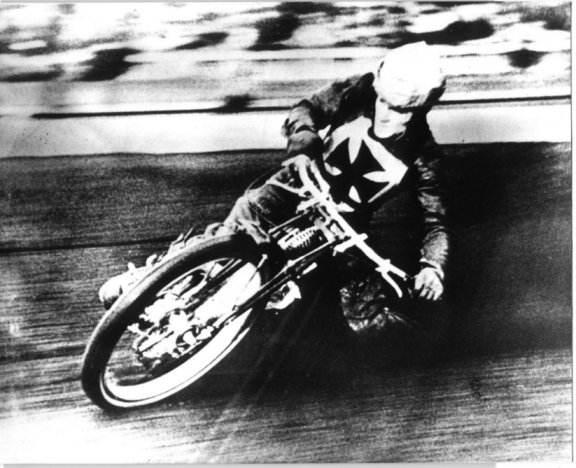 I am not old enough to have seen George ride but every photo I have seen of him is spectacular as is the one shown above
---
Aub Lawson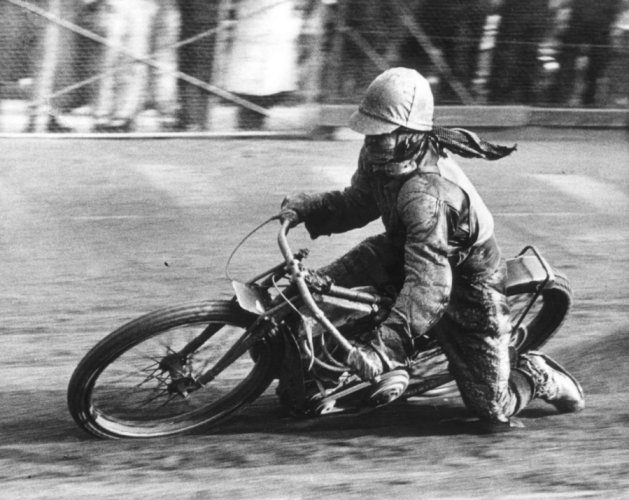 ---
Tommy Price &
Alan Hunt England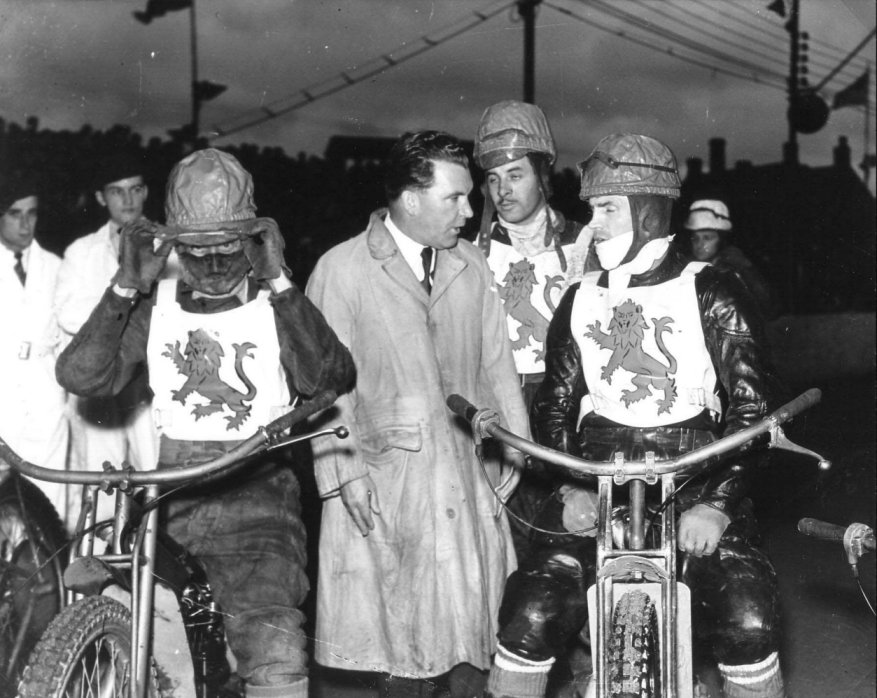 ---
Pre-War England Test Team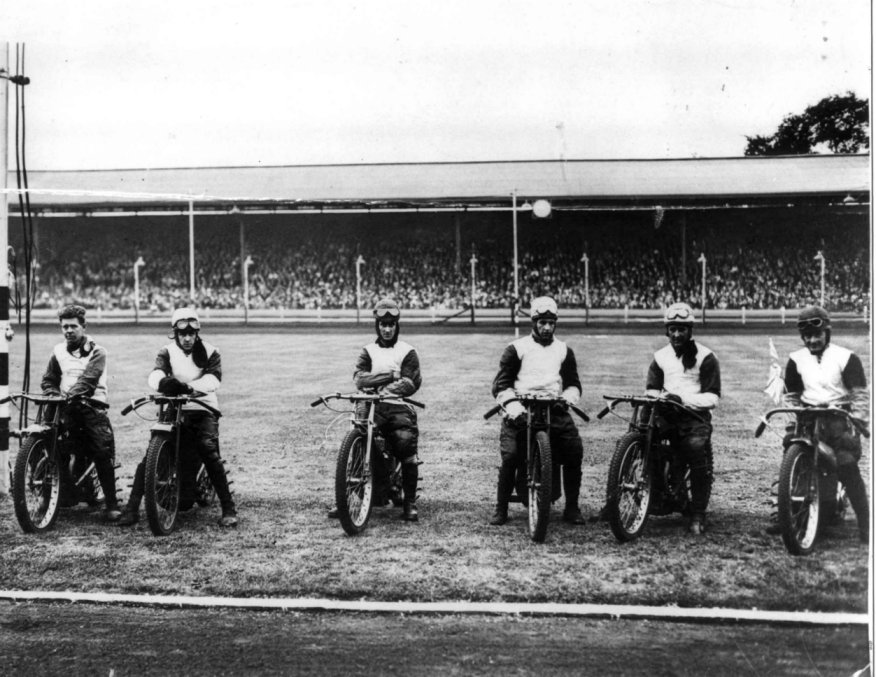 ---
Ray Duggan & Lionel Van Praag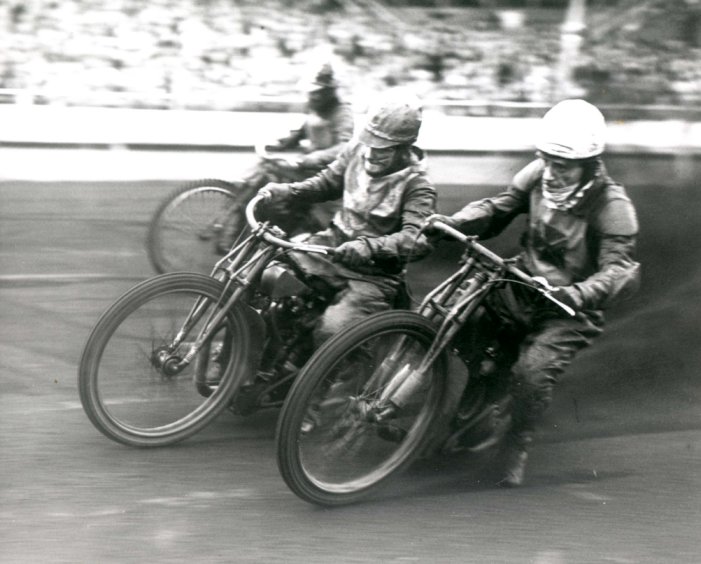 ---
1939 Test Match Action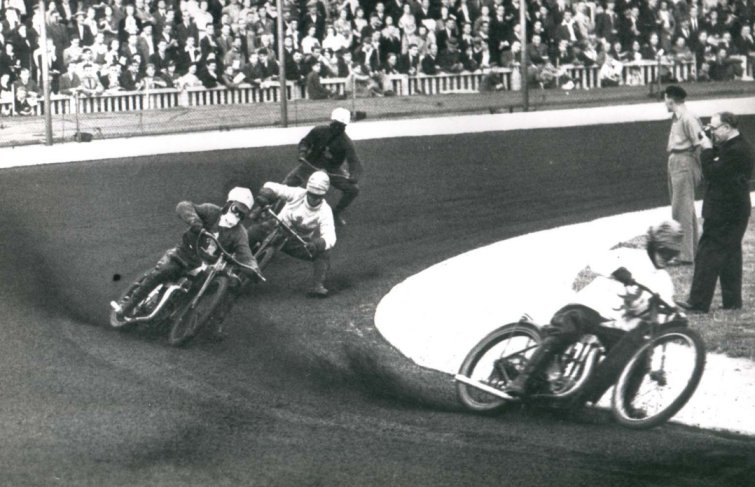 ---
The White Ghost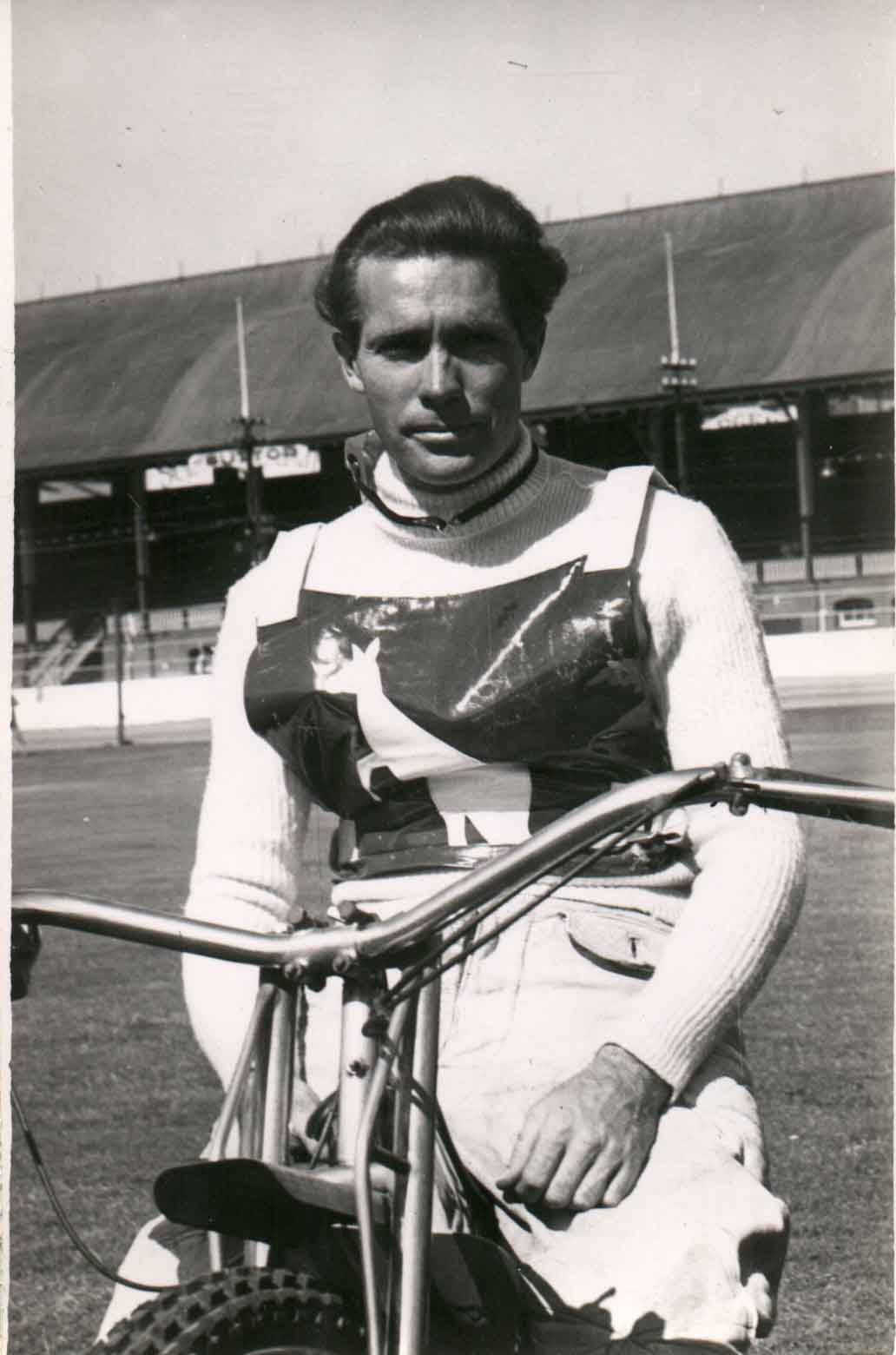 Aussie test star Ken Le Breton wearing the kangaroo over his usually immaculate whites his "top" here appears to be a ribbed woolen jersey? Not much protection but it looked good!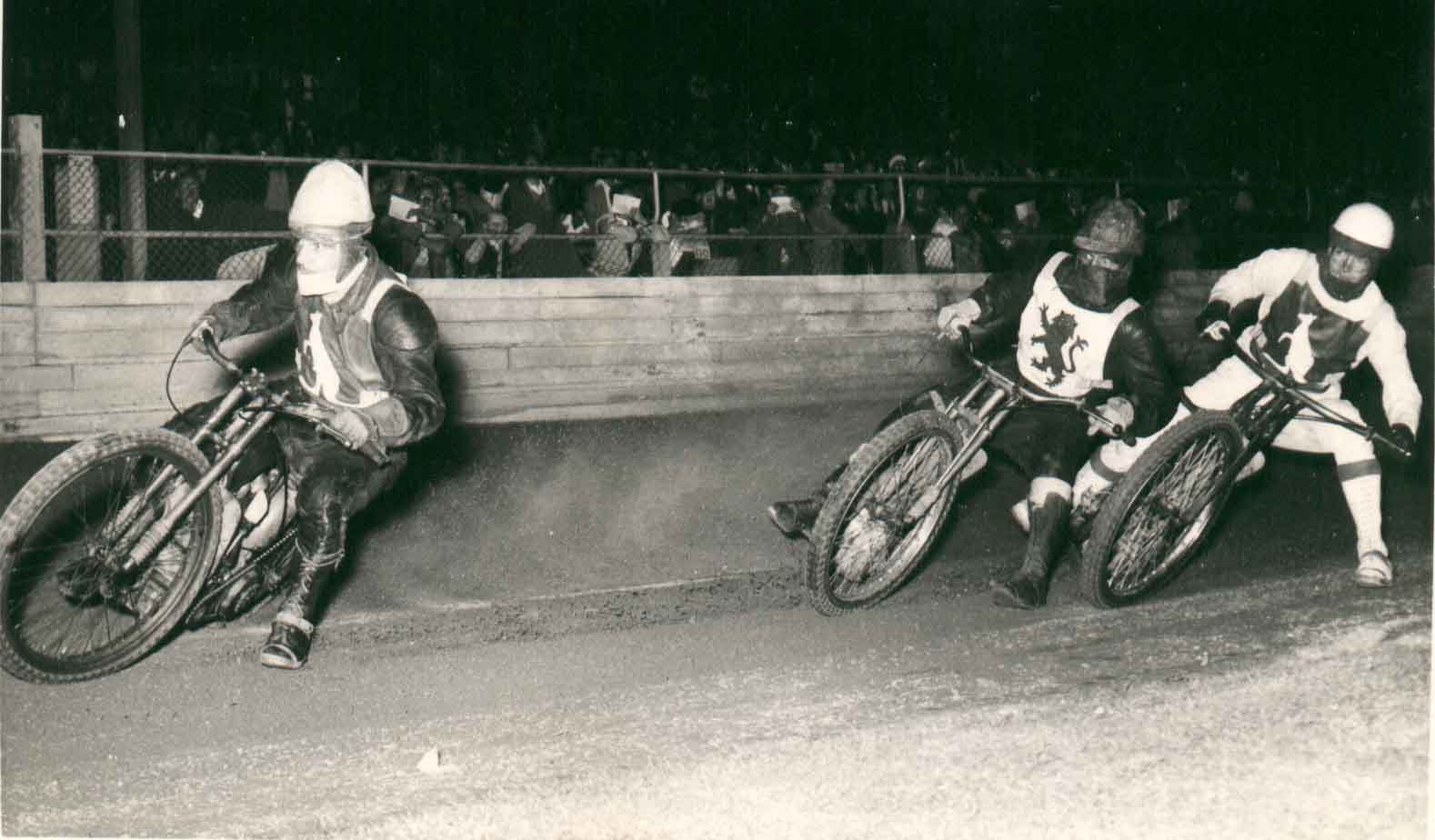 Lionel van Praag, Eddie Rigg and Ken LeBreton. Ken looks to be about to take away the Englishman's leg?
Eddie and Ken were involved in a crash during an Australia v England test match at Sydney Showground in 1951 where Ken succumbed to his injuries and sadly died. I know they were battling for 3rd place when they crashed. I have no idea if the above photo was taken during that fateful 1951 test match but it does look likely.
---
Andy Menzies
& Louis Lawson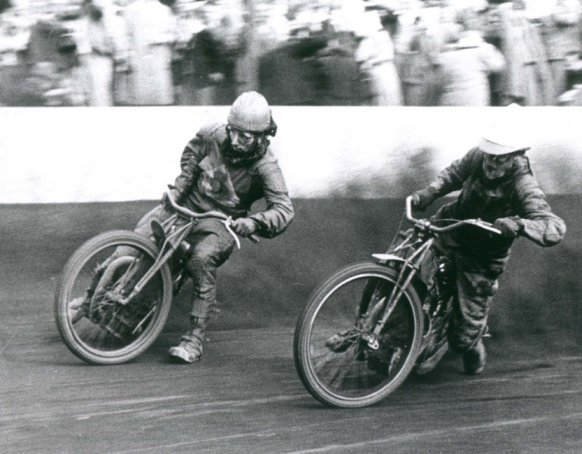 ---
Alec, Aub & Lionel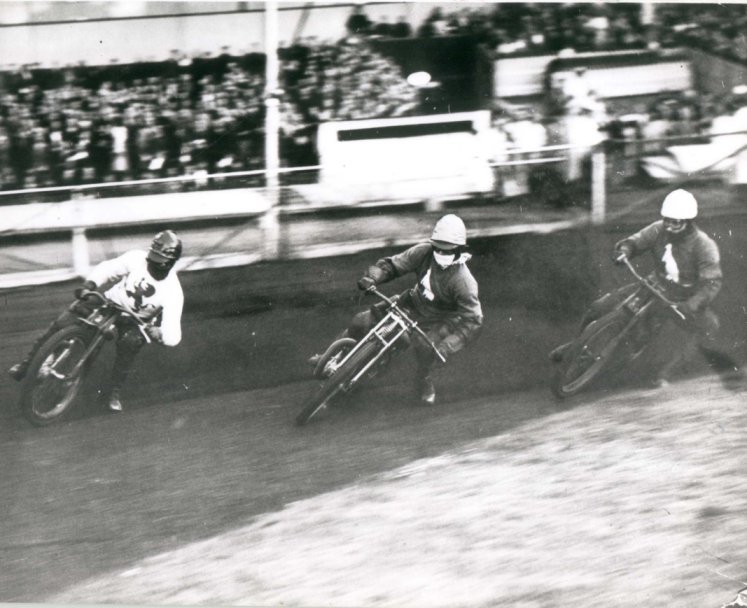 Only Christian names received for these 3. I would say they are Alec Statham, Aub Lawson and Lionel van Praag
---
World Championship
Top Three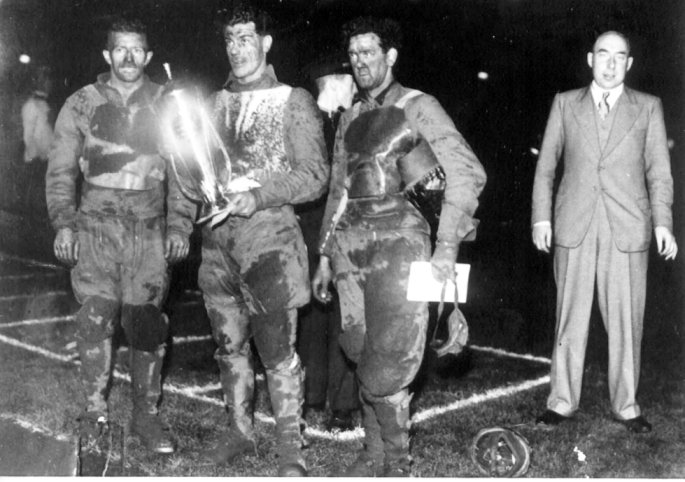 Didn't know the 3 riders at first (looks like Lionel van Praag with trophy and Eric Langton 3rd from left) but is that Shrek at far right? Ok I didn't mean to be offensive, I assume it was the camera angle and flash! If this is the top three from the 1936 world championship then that must be the 3rd place man Bluey Wilkinson on the left
---
1950 World Final Line Up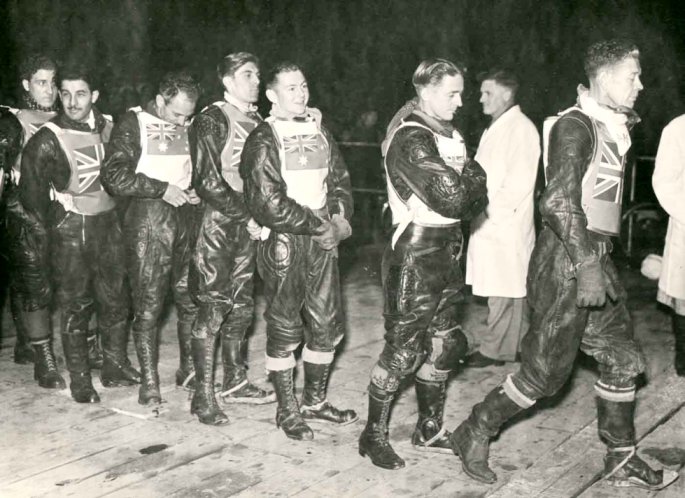 Don't have the full line up but I can see Danny Dunton, Split Waterman, one of the Williams brothers, Ronnie Moore and Jack Parker. If you can confirm and name the others please send me an email John
---
Eric French &
Ron Johnston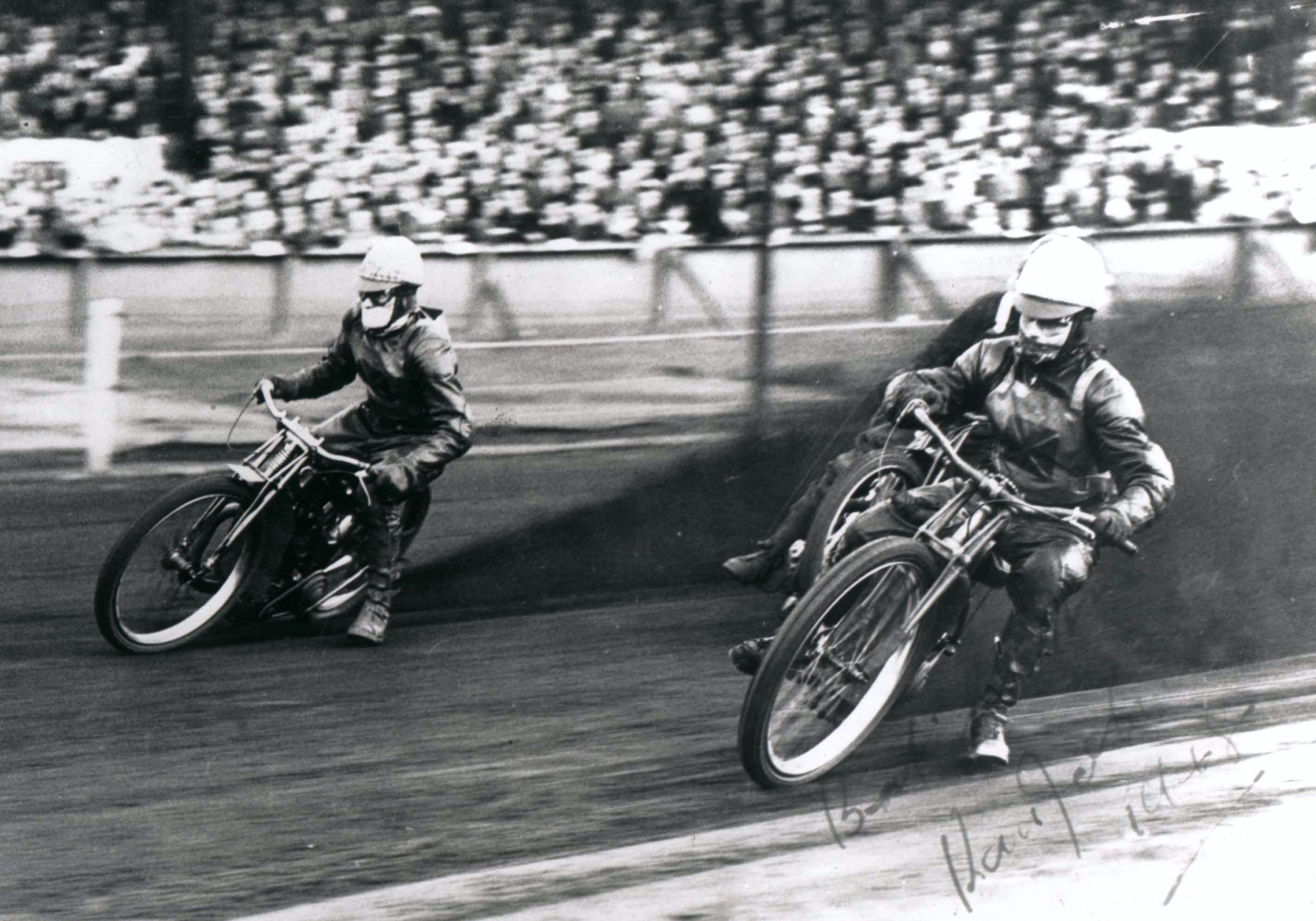 ---
Wembley's
Tommy Price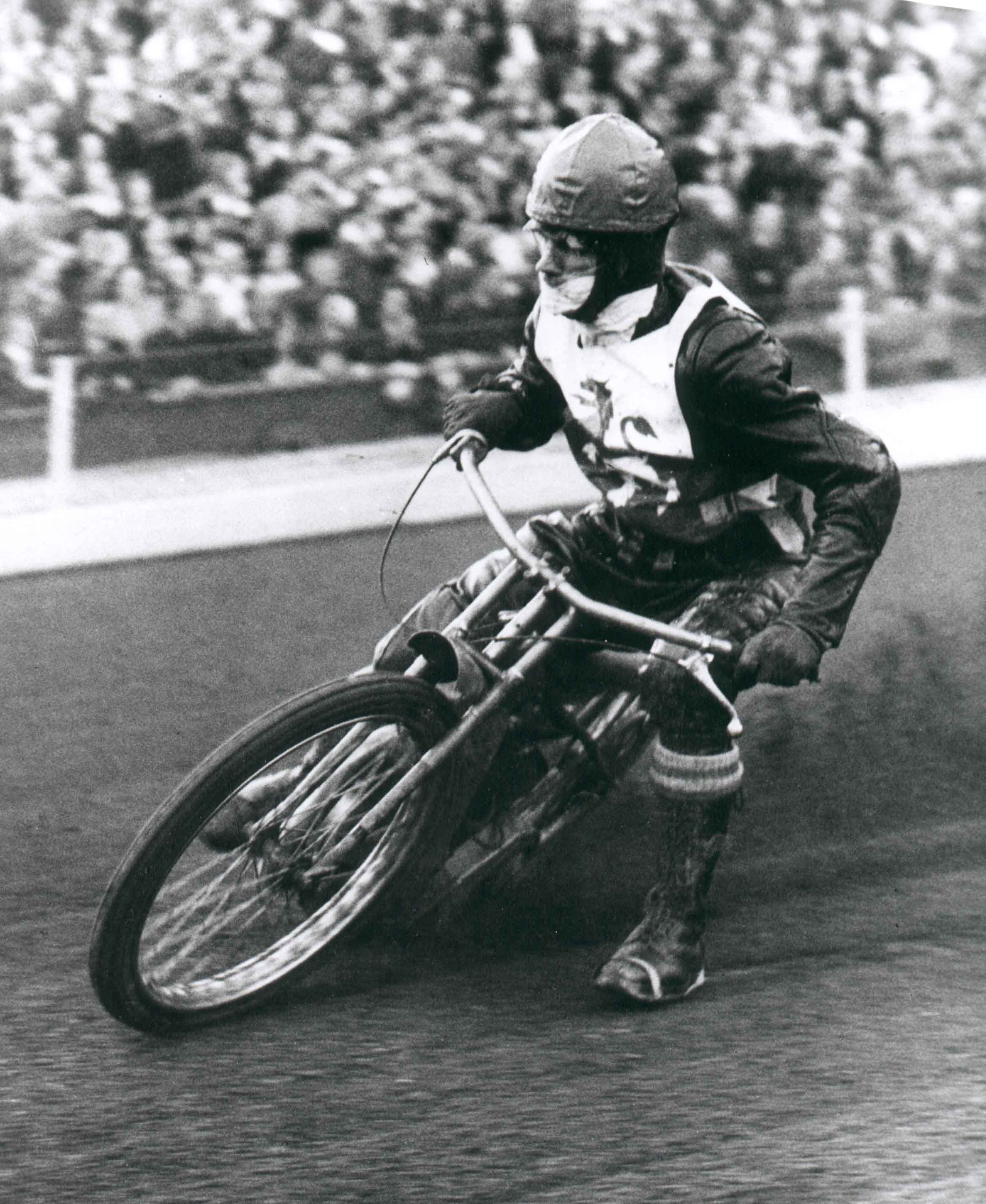 ---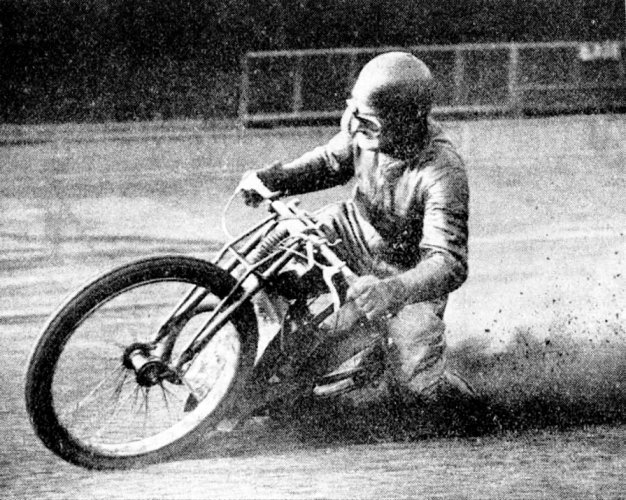 This photo is way up amongst my all time favourite speedway photos
---
Tom Farndon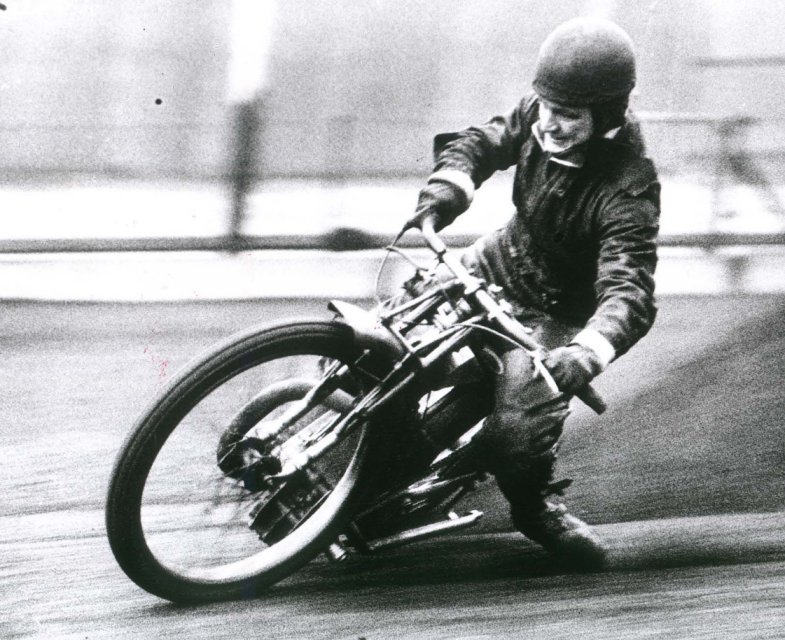 ---
1936 The First World Final
Heat 1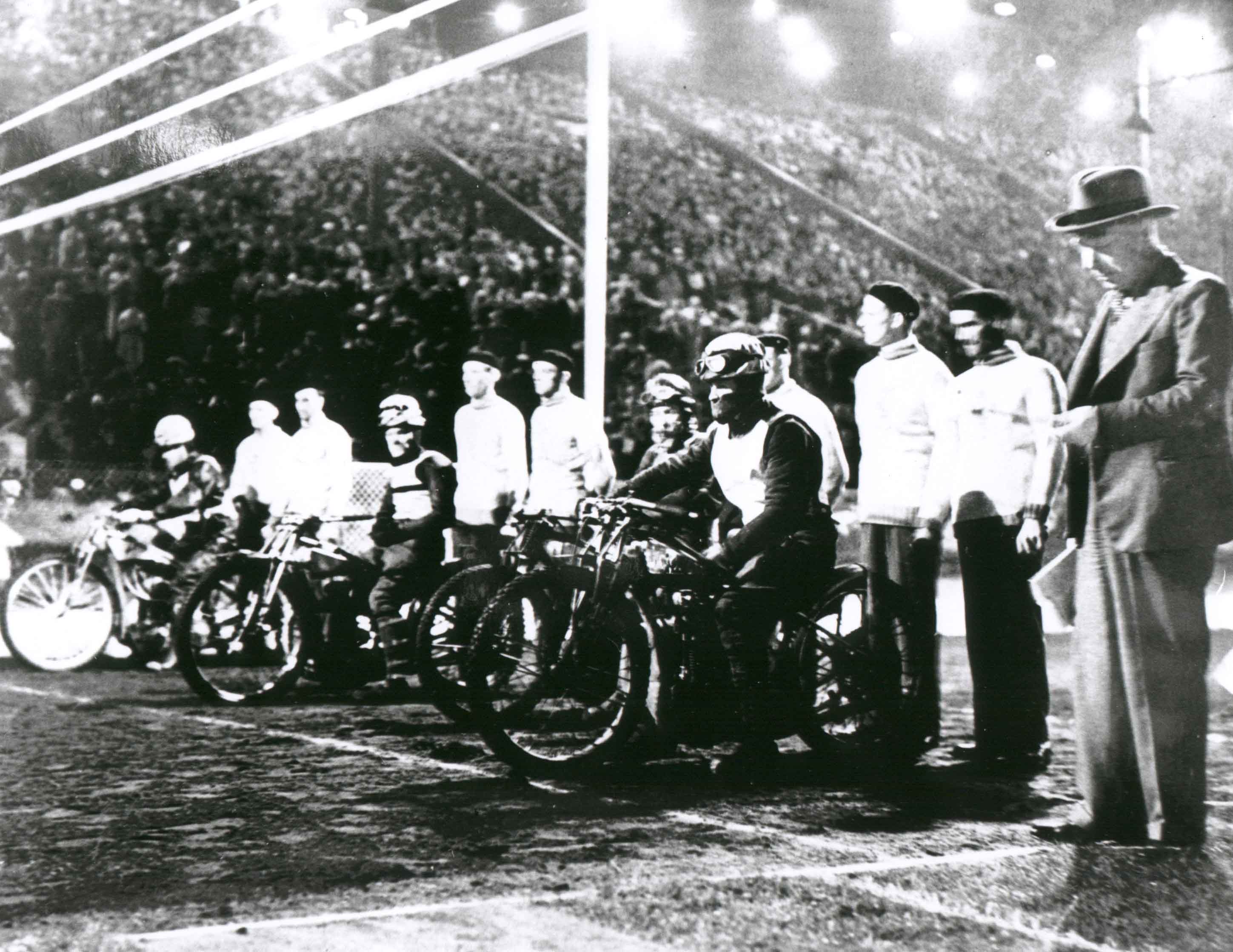 A very important moment in time. Heat 1 1936 at Wembley. The first recognised World Final and Aussie Lionel van Praag came out on top of the meeting and was crowned speedways first official world champion.
1936 World Champ
Lionel Van Praag
Presented With The Trophy
by Sir Malcolm Campbell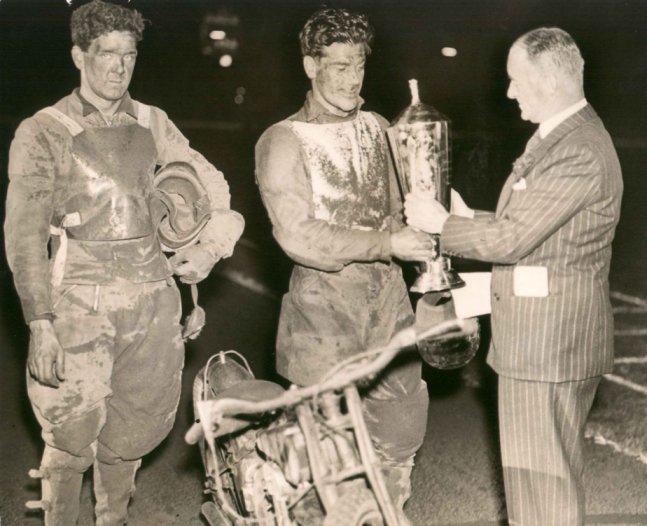 Sir Malcolm Campbell broke the world land speed record on nine occasions between 1924 and 1935 but no, not on a speedway bike, they were too dangerous for him! Also in the picture was runner-up Englishman Eric Langton
---
1938

World Champion
Bluey Wilkinson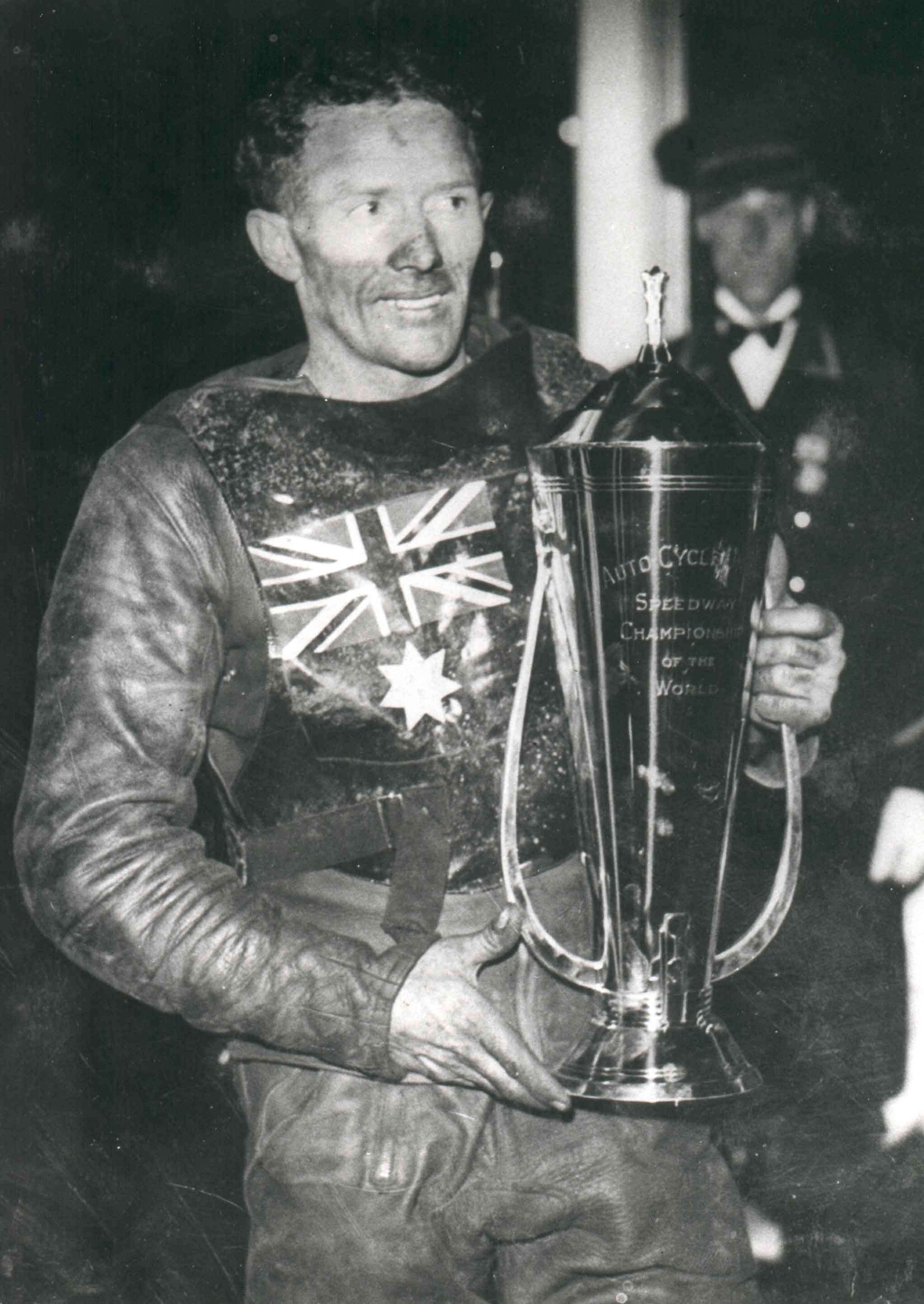 Arthur George "Bluey" Wilkinson (born 27 August 1911) was Speedway World Champion in 1938 after narrowly missing out on winning the inaugural World Championship in 1936.
---
Ronnie Moore,
Jack Young
& Fred Williams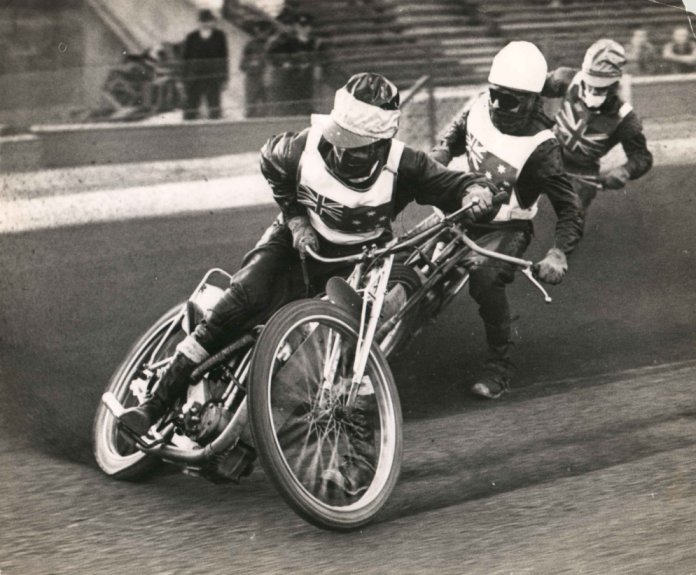 ---
1947 Vic Duggan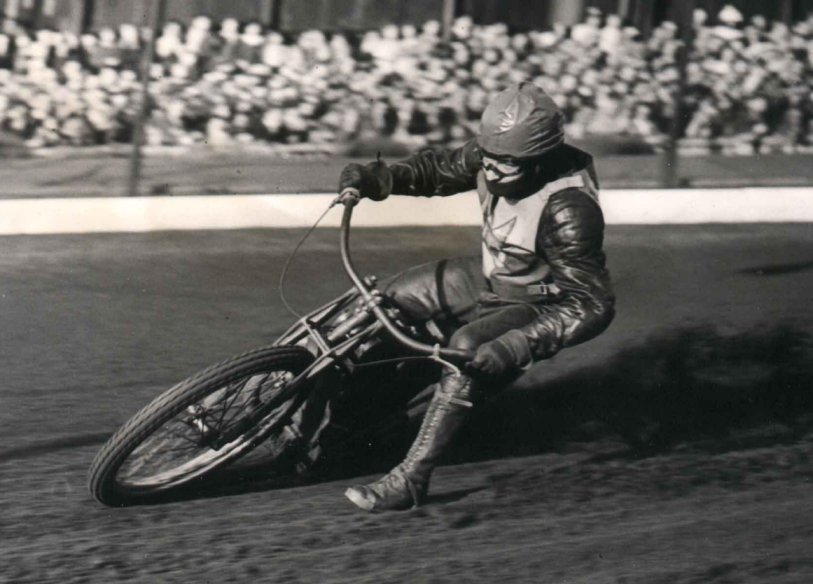 ---
1947 England Team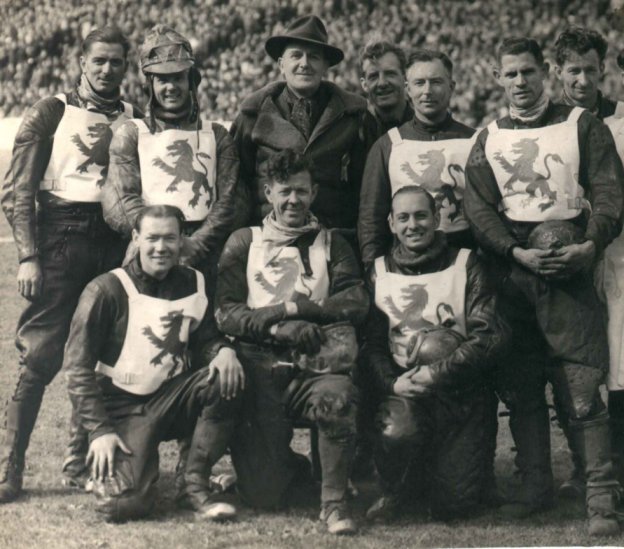 ---
Jack Parker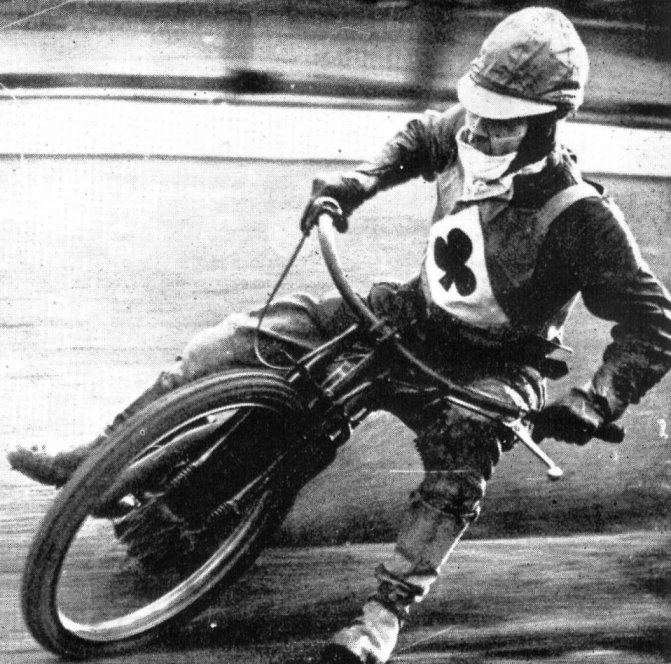 ---
Aussie
Graham Warren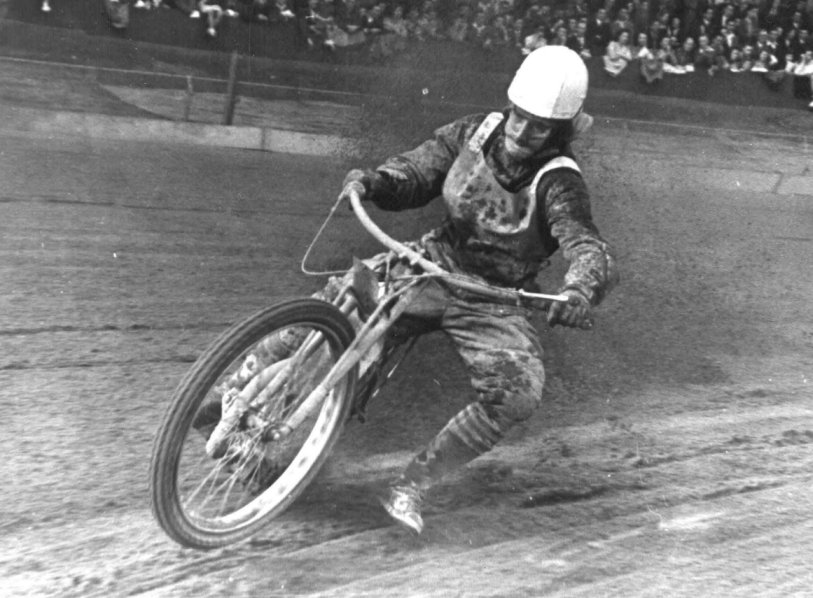 ---
England's
Tommy Price
Leads Canadian
Eric Chitty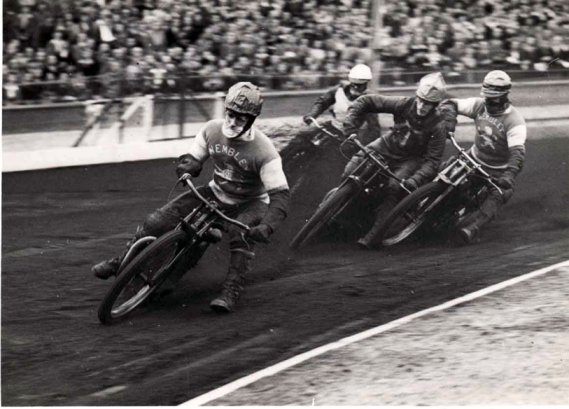 ---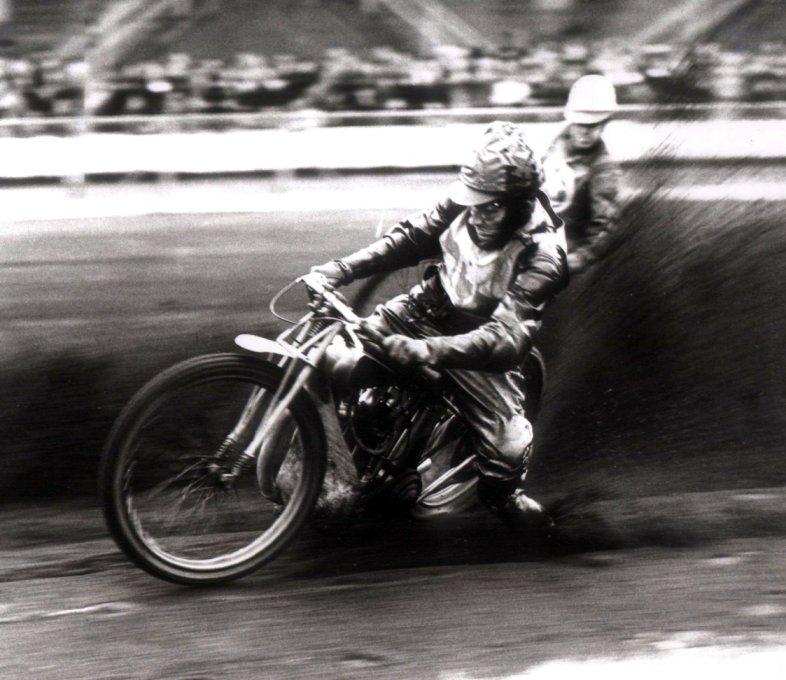 A great action picture and evidence of the need for modern day dirt deflectors!
---
1949
Wilbur Lamoreaux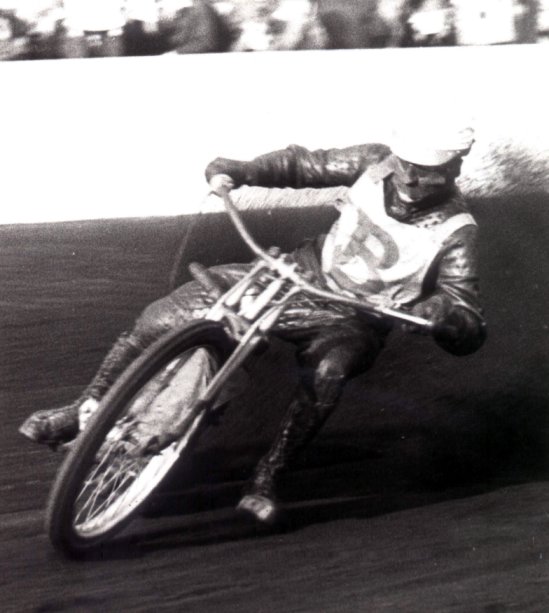 Born 26 February 1907 in Roseville, Illinois, USA - (died 11 May 1963)
---
Jeff Lloyd Inside Oliver Hart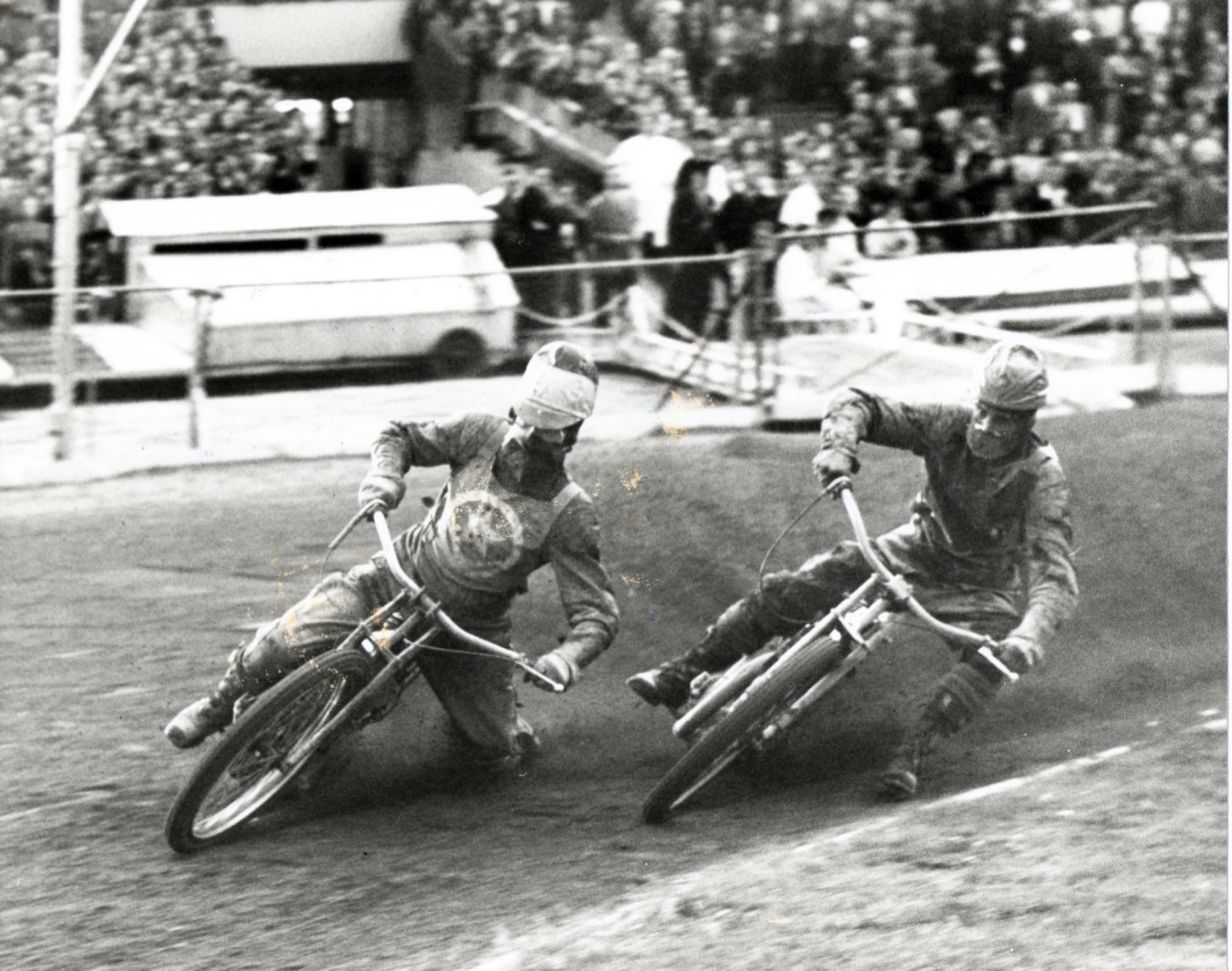 Oliver's trademark his trailing left leg
---
Alan Hunt Birmingham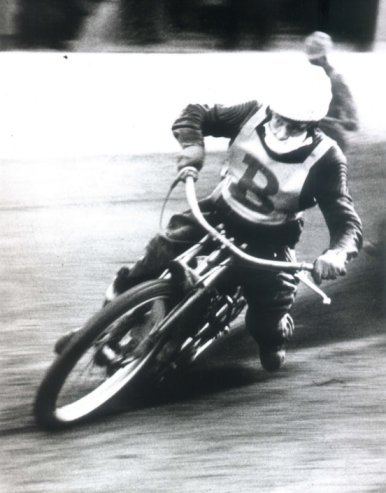 John Skinner says: My thanks to John Chaplin for deciding to choose my website to display some of his excellent photographs. Proof if you needed it that the "black n white" era was very special! Much appreciated John.
---
The contents of the site are © and should not be reproduced elsewhere for financial gain. The contributors to this site gave the pictures and information on that understanding. If anyone has any issue or objections to any items on the site please
e-mail
and I will amend or remove the item. Where possible credit has been given to the owner of each item.