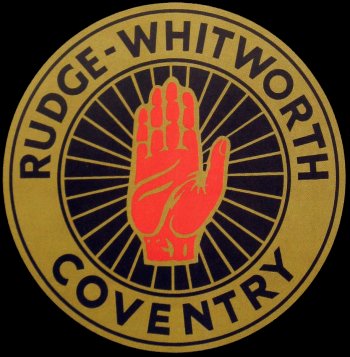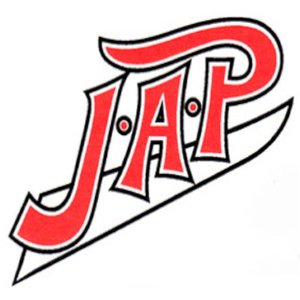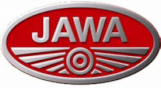 ---
St Austell Trelawny
Claycountry Moto Parc, Lonstone Pit, Near Nanpean, St Austell, Cornwall operated 1997-2003 although from 2001 the team was renamed Trelawny. The Trelawny name came from Jonathan Trelawny who was a 17th Century local man who became a Bishop and later was imprisoned in the Tower of London by King James II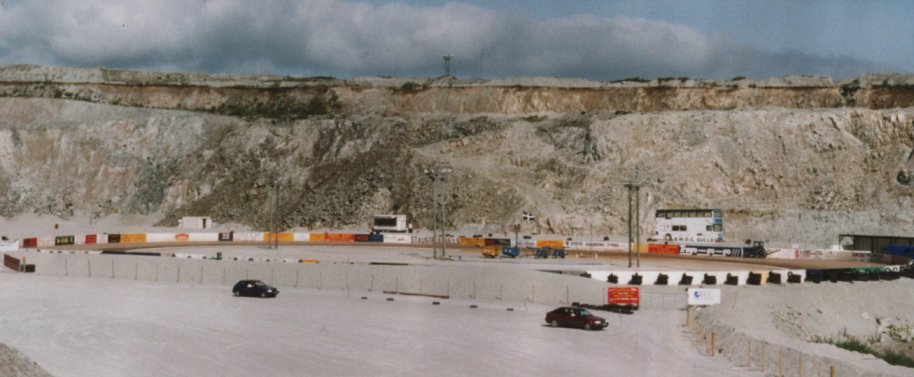 Lonstone Pit. The setting wouldn't have been out of place in a James Bond movie. No problems with local residents here!
---
More Trelawny Landscape Pictures
2 Photographs From
David Chilvers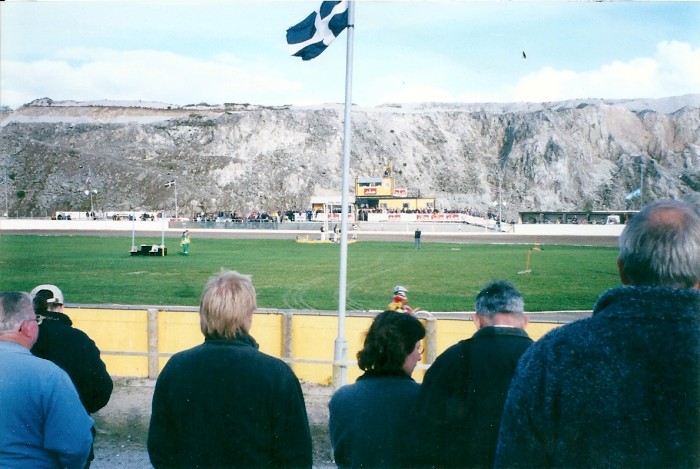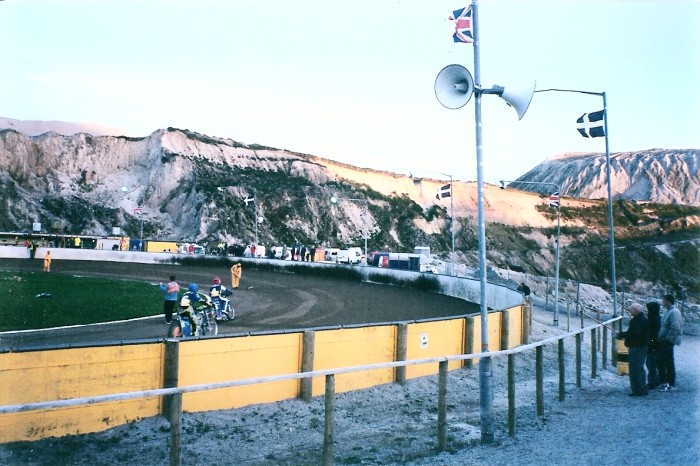 John says: The incredible location of the Cornish track. No problems here of the noise from the bikes upsetting the locals! I really wish I had made the long haul from my Tyneside home to visit the Claycountry venue.
Dave Chilvers says: Hi John, I visited the Claycountry Moto Parc on two occasions. The first was in 1997 St Austell Gulls raced against Berwick Border Raiders in the amateur league, result 58-20. The score was not surprising considering the distance covered by the visitors, must have been exhausted before they got onto the track!
My Second visit was in 2002, Trelawny JAG Tigers (Premier League) v Edinburgh Monarchs, an even greater distance for the visitors. Result 46-38.
I would email the programme score sheets but they have been scribbled on a bit rather by my young daughter at the time. I'm a Robins fan and it's interesting to see Alun Rossiter as a home rider.
The track was a good opportunity to enter the china clay working site, a moonscape amongst the brilliant white spoil heaps, they are visible from miles around. It was around 5 mile west of St Austell. The sound of the bikes reflected back from the cliff behind was amazing, the downside of visiting the track was everything, clothes, children, cars etc. would be covered in white china clay dust at the end of the meeting.
Keep up the good work on the website, so much of speedway today is looking back, shame really that the sport doesn't get the fans it once did.
---
Dave Allan's Programmes Etc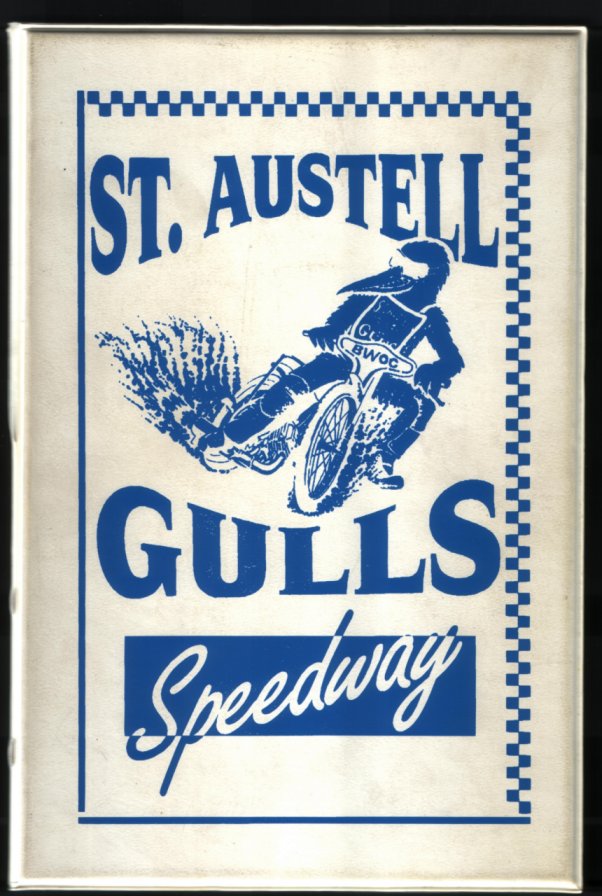 ---
St Austell v Buxton
1998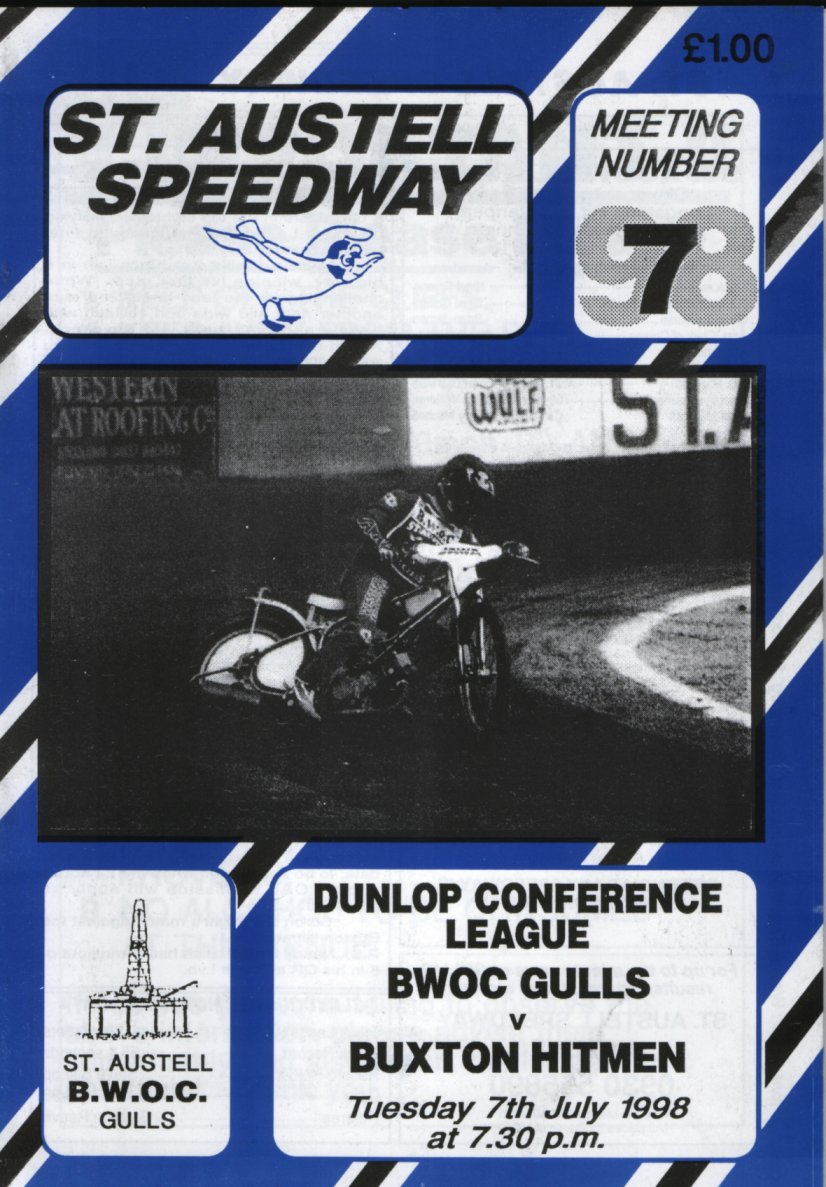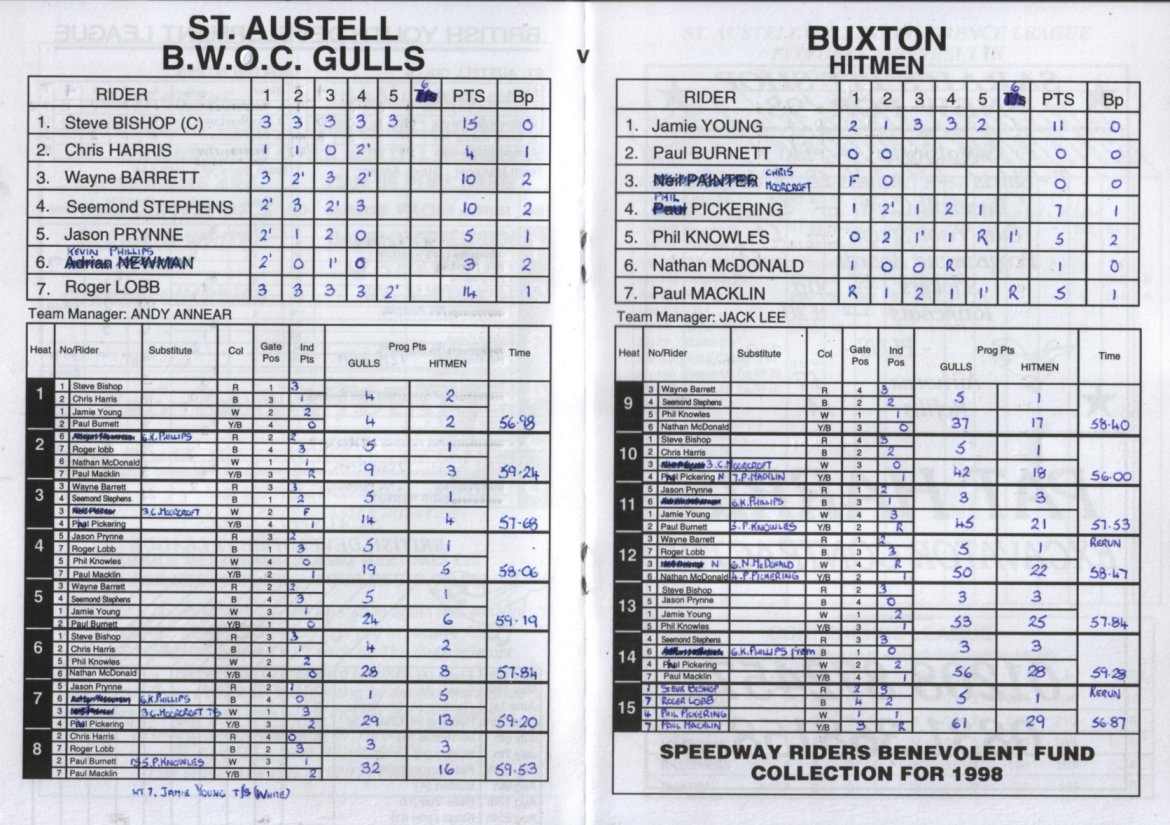 ---
St Austell v Peterborough

1997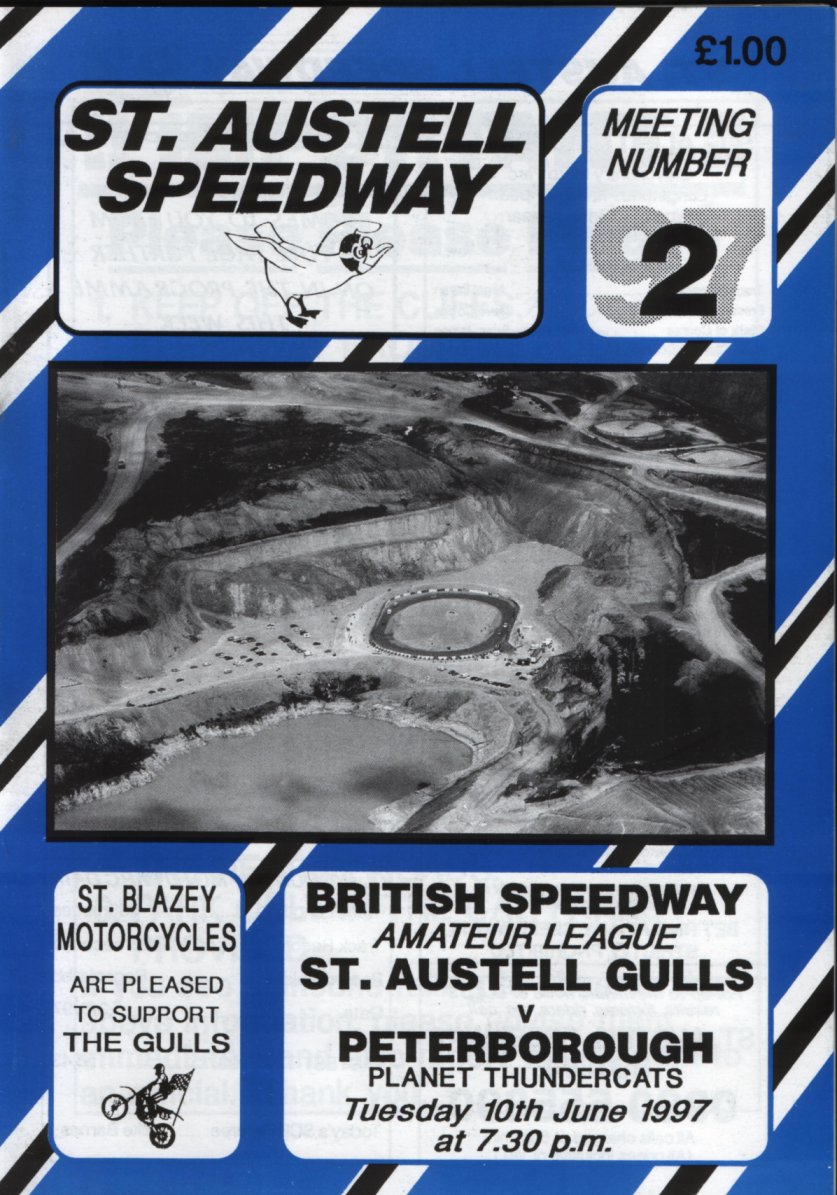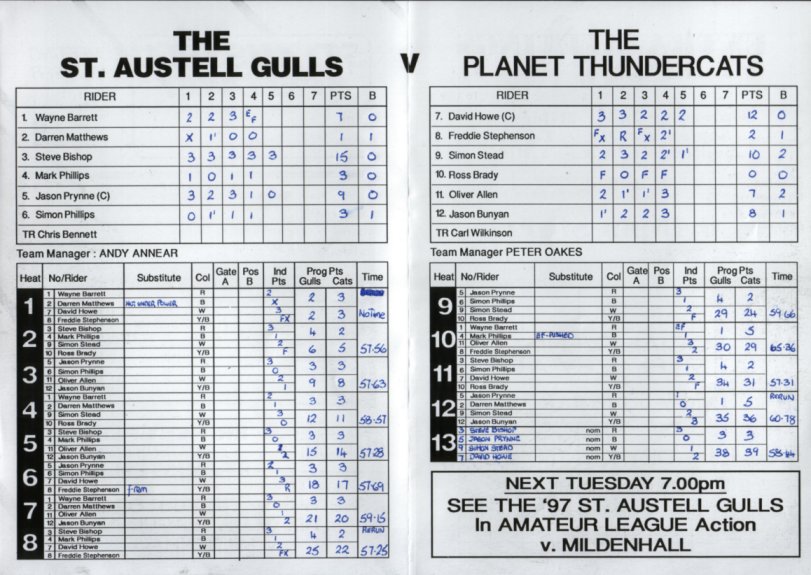 ---
Trelawny Tigers v Isle Of Wight


Wight Link Islanders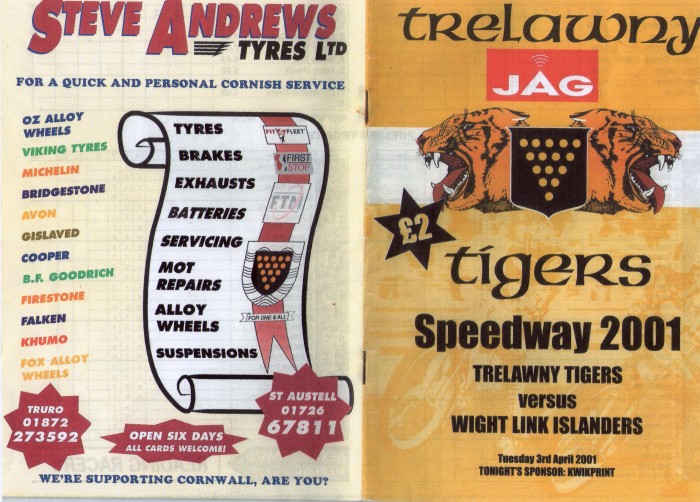 Courtesy of Graham Gleave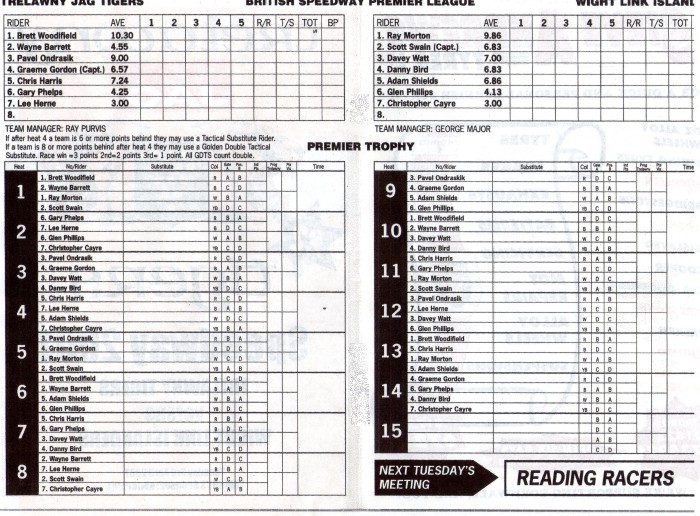 Courtesy of Graham Gleave
Trelawny Flyer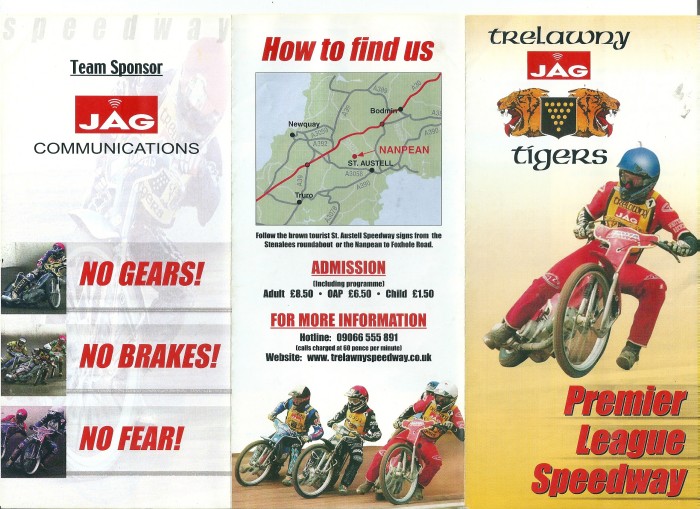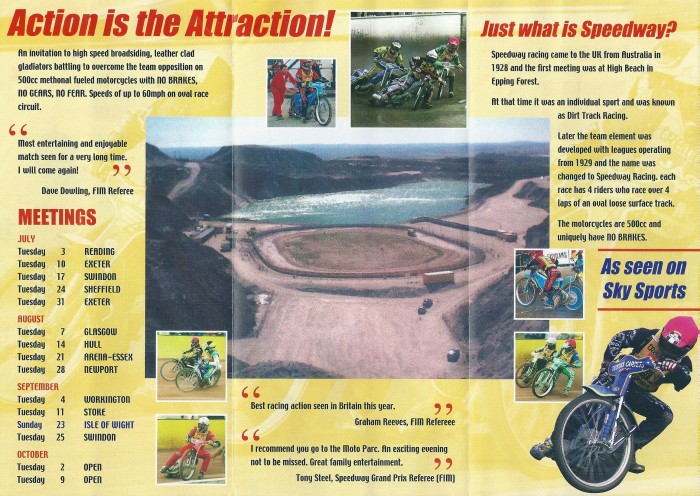 Courtesy of David Chilvers
So! St Austell/Trelawny Speedway fans. Can you email me any images of the Clay Country track, rider pictures or programmes and any memories
John
---
The contents of the site are © and should not be reproduced elsewhere for financial gain. The contributors to this site gave the pictures and information on that understanding. If anyone has any issue or objections to any items on the site please
e-mail
and I will amend or remove the item. Where possible credit has been given to the owner of each item.