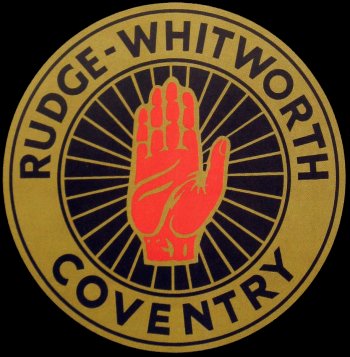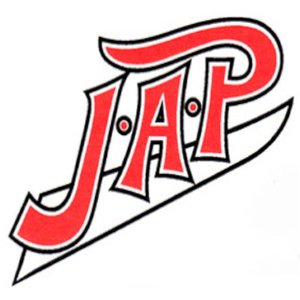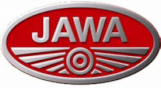 ---
Lydd Speedway
Romney
Lydd Speedway, Belgar Farm, Romney Road, Lydd, Romney Marsh, Kent. Speedway took place 1996-2006 around a 200 metre circuit.
Nothing yet on Lydd Speedway so If you can scan any speedway or stockcar pictures, programmes or badges send me an email
John
Lydd From The Air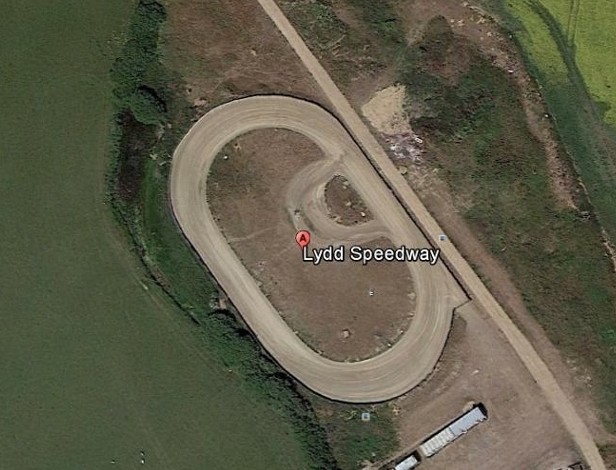 ---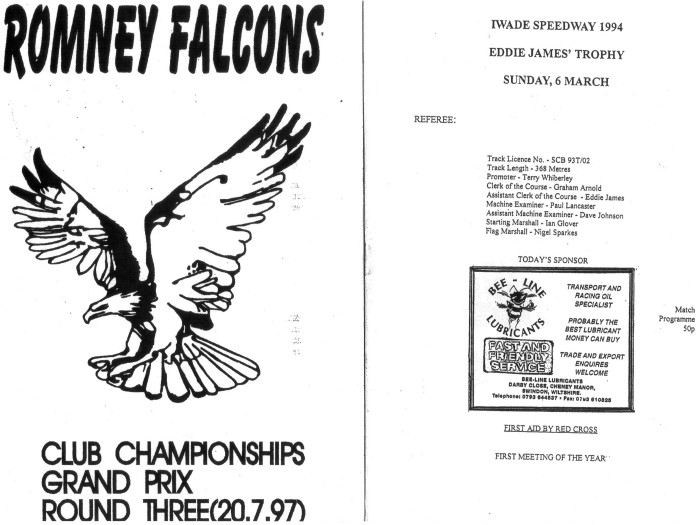 I understand Lydd and Romney operated on the same track. As a northerner I do not know much about the venue so if you can help please email me
John
---


During Lydd's period of operation Czech Republic Jawas and Italian GMs would have been racing around the circuit.
---
Rob McCaffery says: Hello John, I've just spent an evening working through your excellent website. Thank you so much for putting this together. I can help on a couple of points regarding the two minor speedway tracks in Kent. First up, your entries for Lydd and Romney can be combined for the Romney Falcons was one of the team names used at Lydd.

As far as I know the track has never been licenced by the SCB so its operations tend not to be too greatly publicised. I do think it has been in pretty continuous operation for amateur speedway. I'm still in contact with Gary O'Hare who refuses to be called an ex-rider since he still races frequently in amateur events in his fifties, usually at Scunthorpe but I think he has raced at Lydd this year (2006).
Regarding Iwade I'm on slightly stronger ground having announced there in the mid-2000s. It was operating at a sub Conference League level but running formal meetings with a paying public. They went into the CL in 2005 which caused severe problems and they got out after the one season. I left them early in 2005 after a disastrous opening meeting. More recently they have run foul of the SCB requirement for air fences. They refused to pay out for one and so racing has been organised since on an unofficial non-speedway basis to avoid the problem.
John says: Thank you Rob for your info on the Kent tracks. Gary O'Hare raced at my track Newcastle a number of years ago. I would love to be able to use photos from Lydd and Iwade on the website so if anyone has any please send me scans
John
---
The contents of the site are © and should not be reproduced elsewhere for financial gain. The contributors to this site gave the pictures and information on that understanding. If anyone has any issue or objections to any items on the site please
e-mail
and I will amend or remove the item. Where possible credit has been given to the owner of each item.