Dagenham Speedway
Ripple Road, Dagenham, Essex. The team took the nickname "Daggers" for obvious reasons. The track operated 1932-1939 when the second world war interrupted things! They reopened and ran 1946-1947. I do not know if any efforts to reopen came after closedown in 1947.
---
Dagenham Team

1936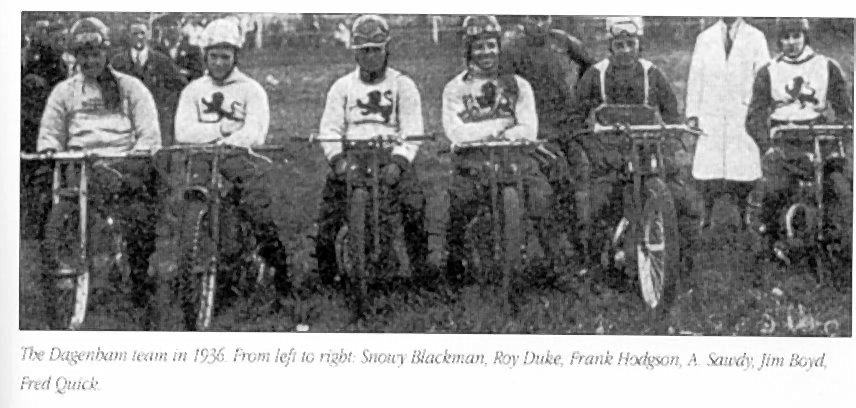 Fred Quick was a great name for a speedway rider and I also like "Snowy" Blackman but surely he should have been known as "Sooty" Blackman!
---
Frank Hodgson

1936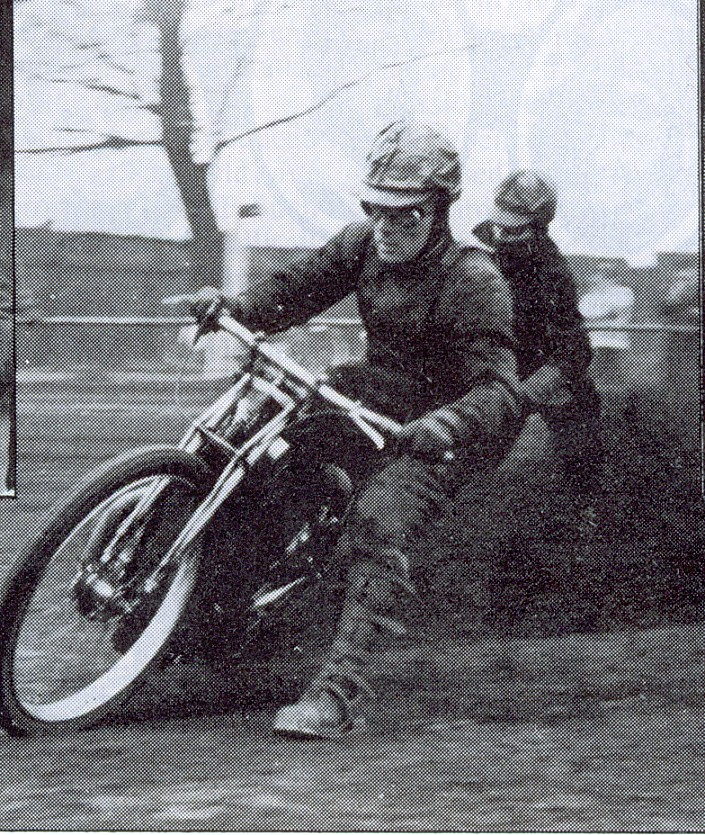 1936: Frank Hodgson. Frank was "King of The Daggers" in those days.
---
The 1937 Dagenham
Cup Winner
Frank Hodgson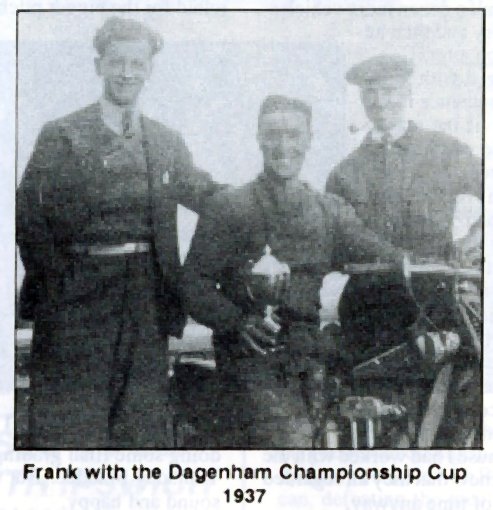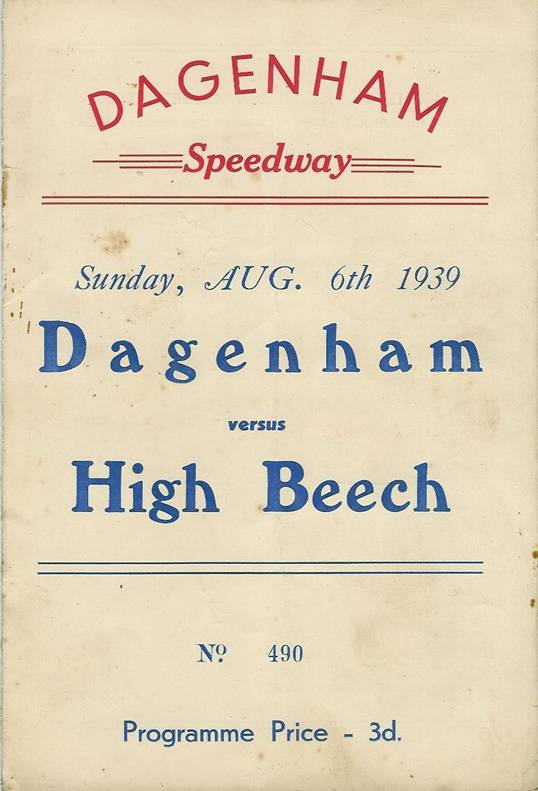 6th August 1939. The Second World War was just a few weeks away and speedway was put on hold whilst we dealt with Hitler
---
Dagenham Badge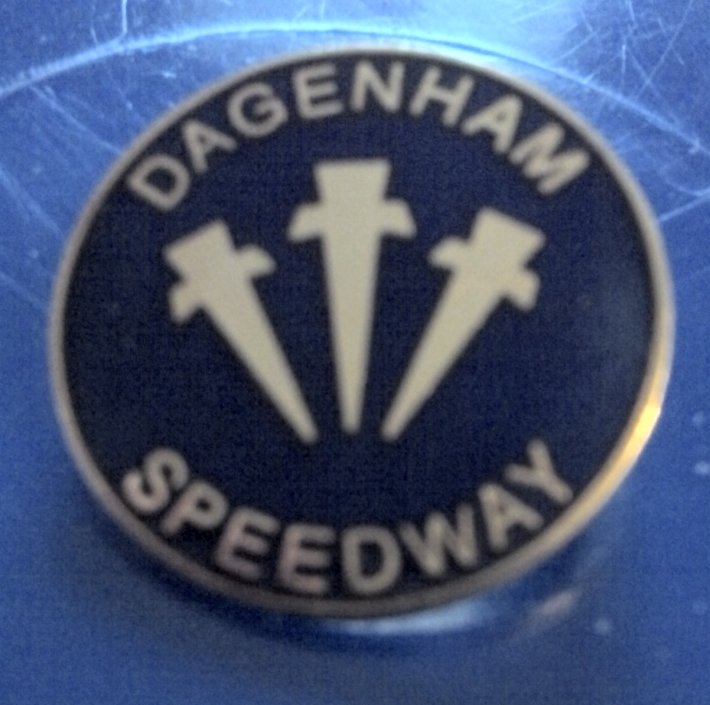 Scan from Russell Earl who says: Dagenham badge, sorry not an original but a 2003 re-issue.
The Genuine Article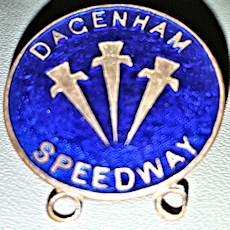 Tony Pearce says: Hi John, please find attached a scan of my original 1939 Dagenham Badge. Feel free to use on your website.
---
If you can scan any Dagenham pictures, programmes or badges send me an email
John
---
The contents of the site are © and should not be reproduced elsewhere for financial gain. The contributors to this site gave the pictures and information on that understanding. If anyone has any issue or objections to any items on the site please
e-mail
and I will amend or remove the item. Where possible credit has been given to the owner of each item.