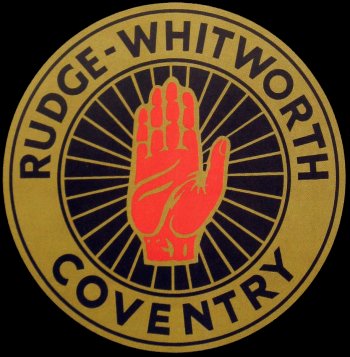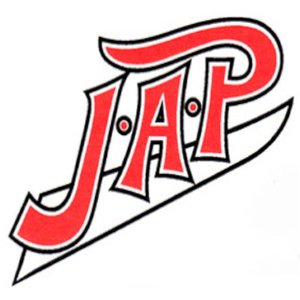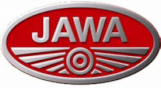 ---
Cowdenbeath Speedway
Central Park Stadium, Main Street, Cowdenbeath, Fife in operation 1965 and 1966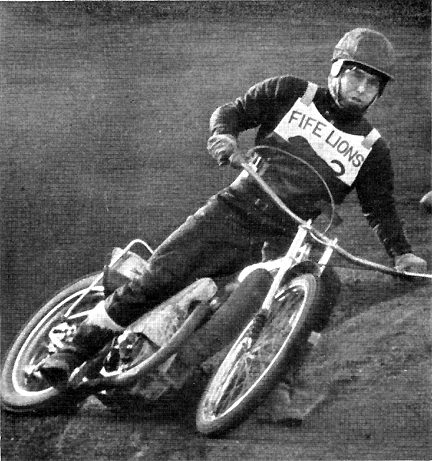 They were the Fife Lions and this is Bill Landells
---
Cowdenbeath Programme
1965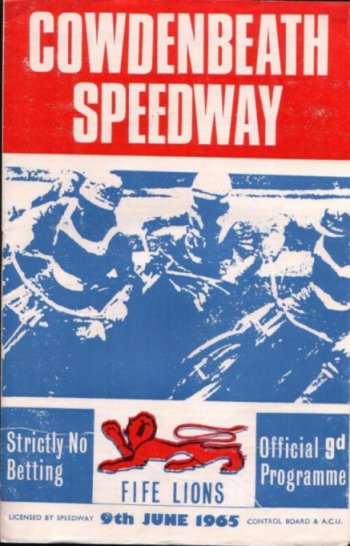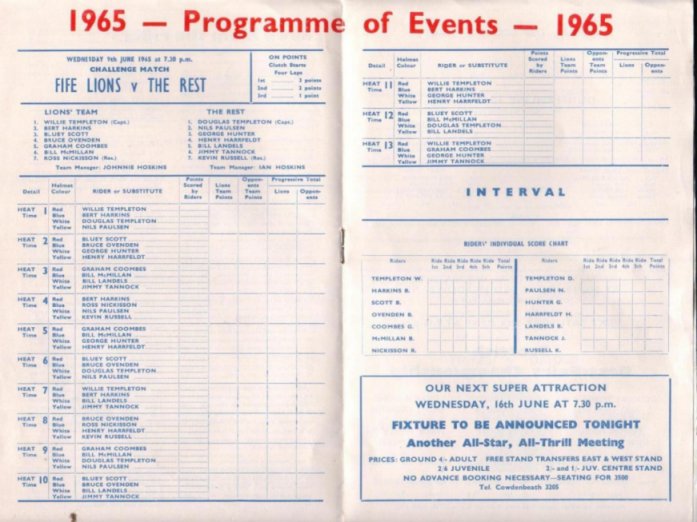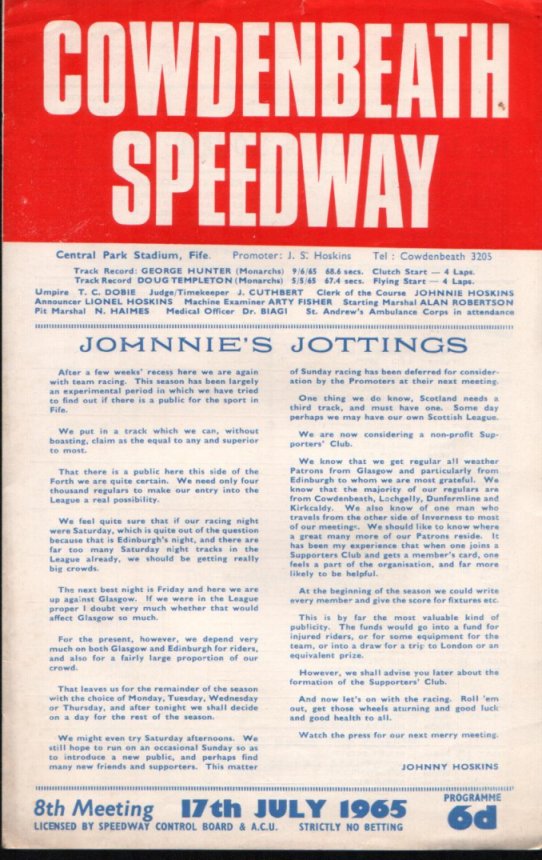 Courtesy of Walter Dunlop
---
Andy Reid's Photo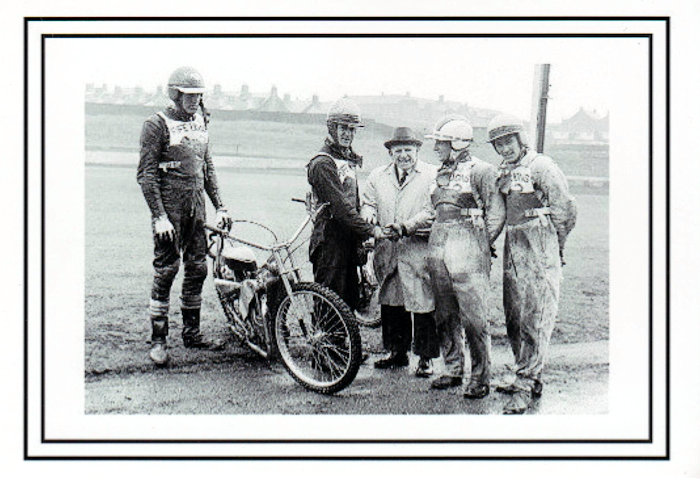 Andy Reid says: Hi John, I recently acquired the above photo and thought you might be able to use it on your excellent website. The personnel are left to right Joe Hicks, Jimmy Tannock, Johnnie Hoskins, Doug Templeton and Bill McMillan. Kind regards Andy
James Kennedy says: - I think the rider named as Jimmy Tannock is actually Charlie Monk. In my opinion the rider is too tall to be Jimmy Tannock.
---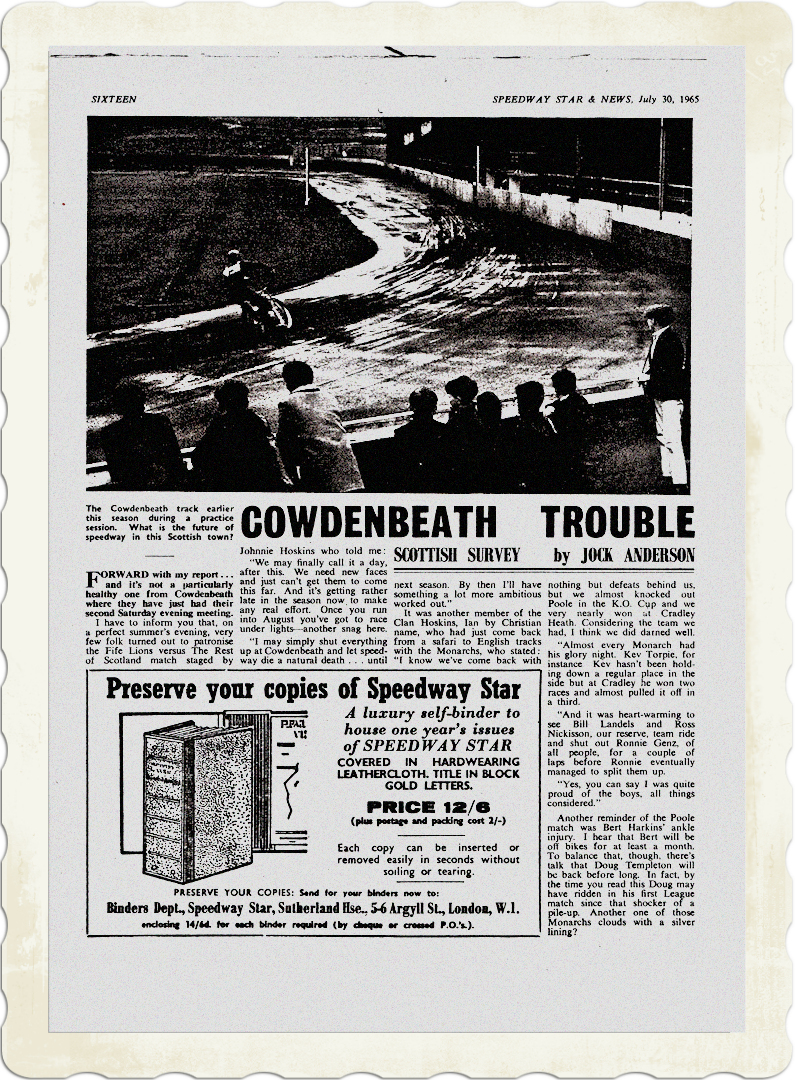 Courtesy of Graham Gleave
If you can scan any pictures, programmes or badges send me an email
John
---
The contents of the site are © and should not be reproduced elsewhere for financial gain. The contributors to this site gave the pictures and information on that understanding. If anyone has any issue or objections to any items on the site please
e-mail
and I will amend or remove the item. Where possible credit has been given to the owner of each item.