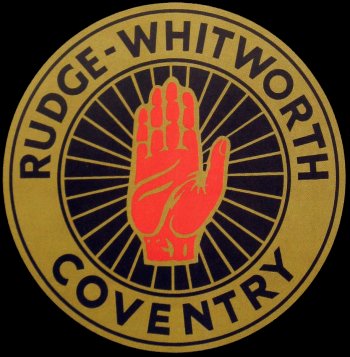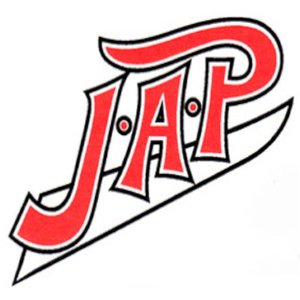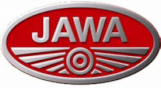 ---
Chiswick Speedway
A little known speedway venture. The track was at Mortlake Road, Chiswick in London and the sport lasted for only 2 seasons 1957 and 1958. The team was called the Champions in 1957 and the Nomads in 1958 due to only riding away challenge matches throughout 1957.
---
Graham Gleave's Pics/Info
Most of what is on the Chiswick page have come from Manchester's Graham Gleave. He is so prolific that I wait excitedly

for the postman to see what Graham has sent me next. Chiswick this week and the following items will explain themselves.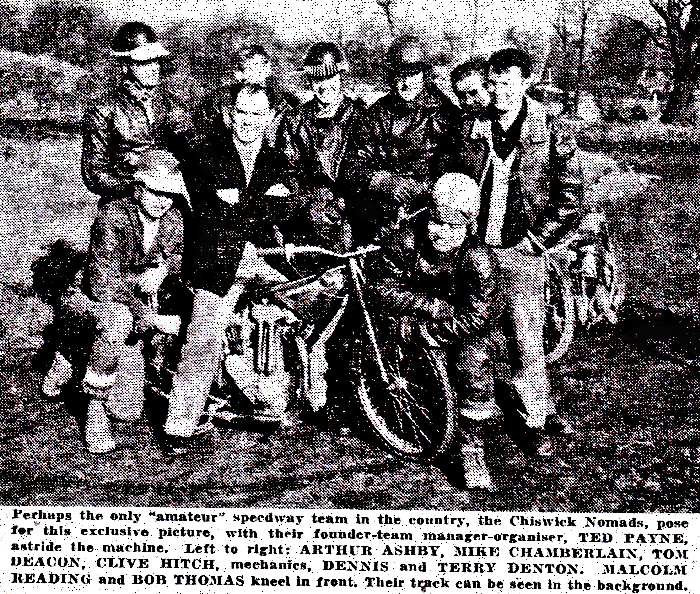 ---
Chiswick Nomads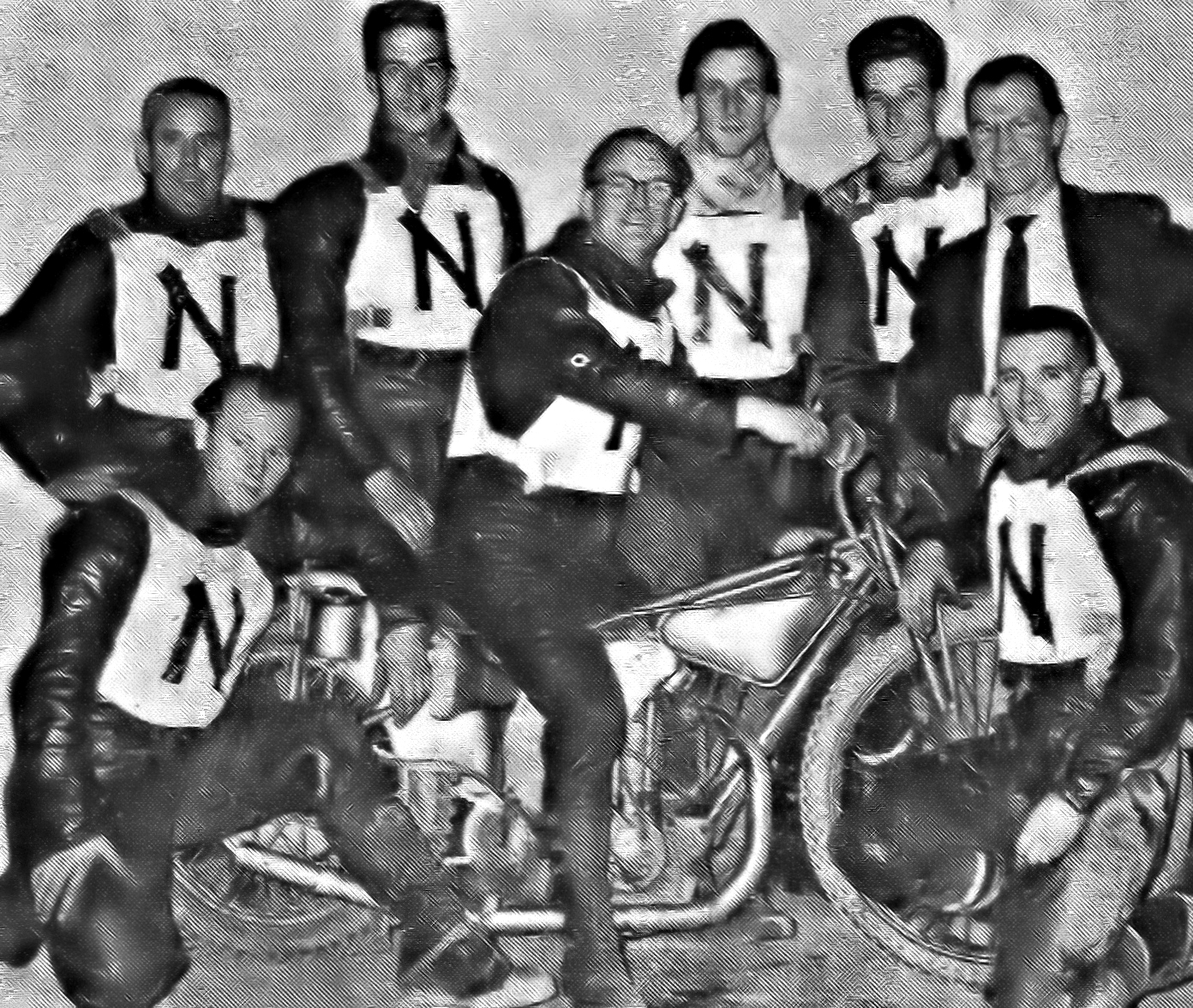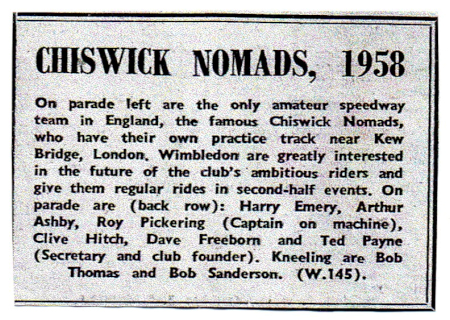 Above images courtesy of Graham Gleave
If the N race jackets look familiar, they were ordered by Newcastle Speedway who never picked up them up from the makers. The Newcastle team used a large black N on a white jersey background when they were the Newcastle Magpies in 1949. Chiswick's team looked great in these N racejackets.
Chiswick Article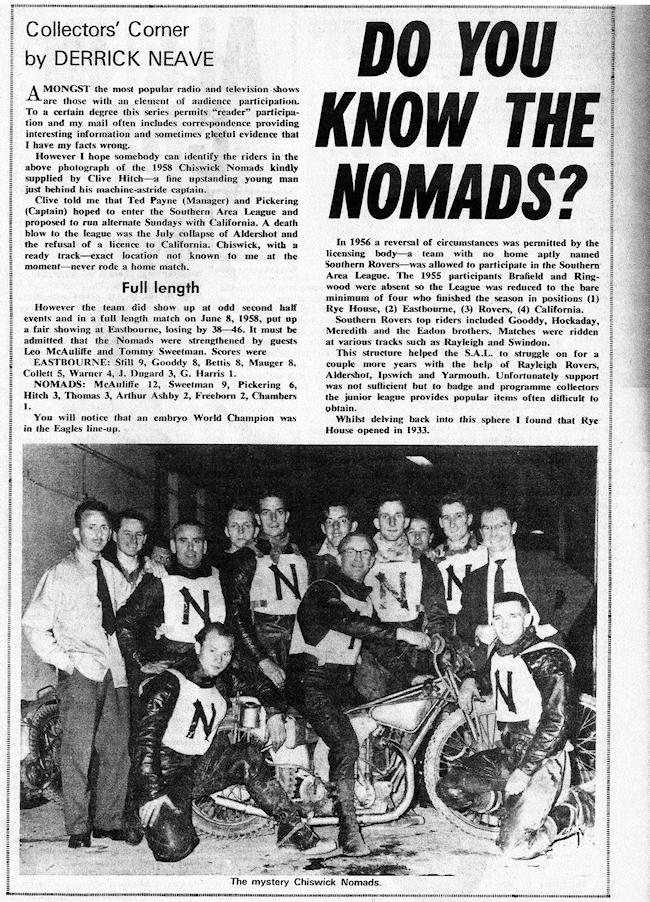 Courtesy of Graham Gleave
---
Eastbourne v Chiswick
8th June 1958
Eastbourne Reserve on loan from Wimbledon: Ivan Mauger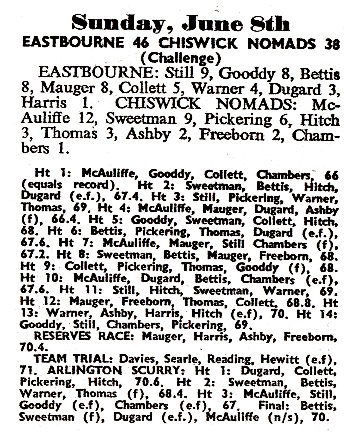 John says: My 1960's hero Ivan Mauger's name appears as an Eastbourne guest from Wimbledon. Ivan was a reserve for the eagles and netted 8 points. This was 1958 and it was to take until 1963 before Ivan burst onto the scene with Newcastle
Nomads in Training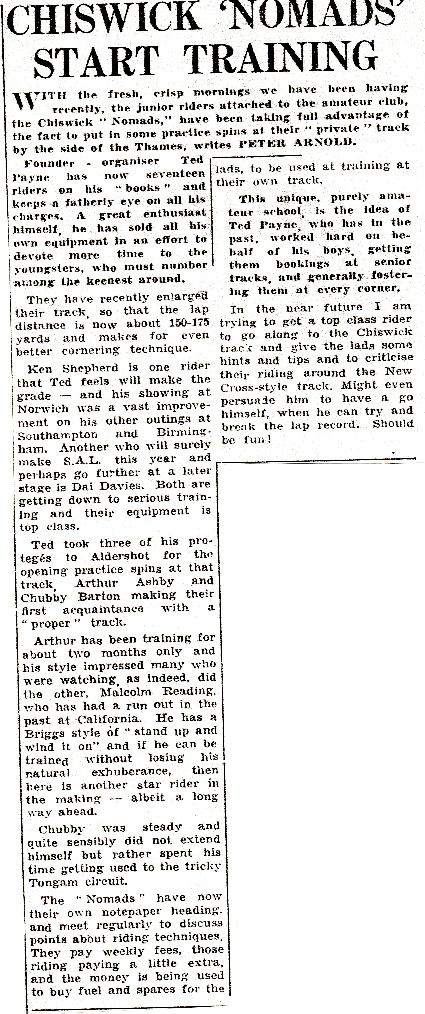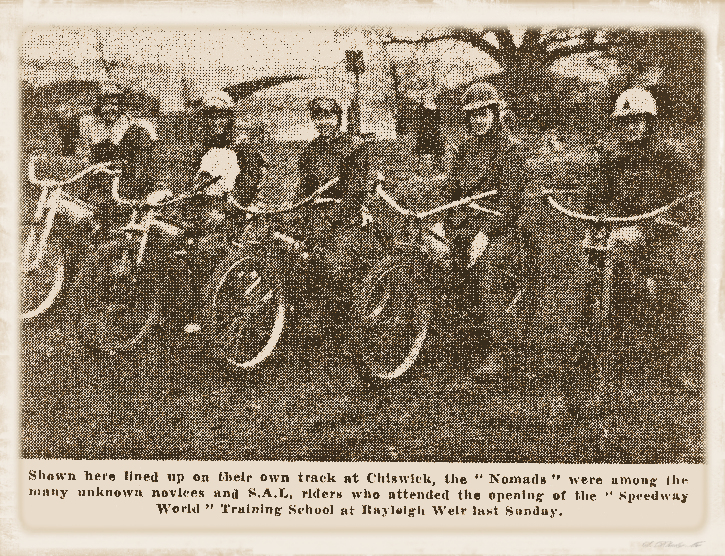 ---
1957/58

Rotrax Machine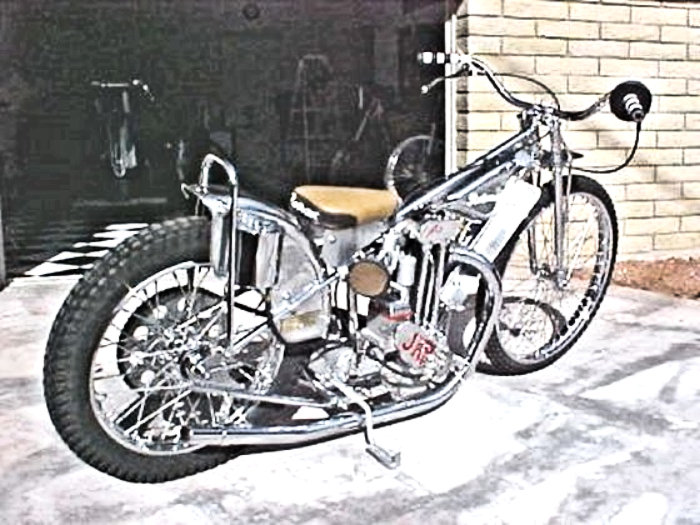 Courtesy of John Spoor
JAP speedway bikes, like this one, had had a monopoly on our tracks since approx 1931 to the late 1960s. So bikes like the one shown above would have graced the Chiswick 1950s campaign although probably not as well maintained with chrome and polish as the amazing Rotrax specimen pictured above .
---
The contents of the site are © and should not be reproduced elsewhere for financial gain. The contributors to this site gave the pictures and information on that understanding. If anyone has any issue or objections to any items on the site please
e-mail
and I will amend or remove the item. Where possible credit has been given to the owner of each item.