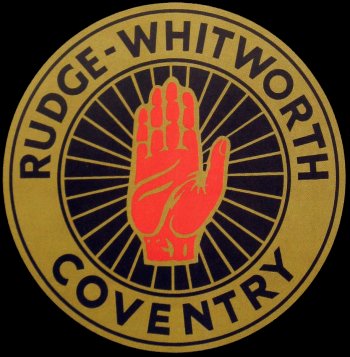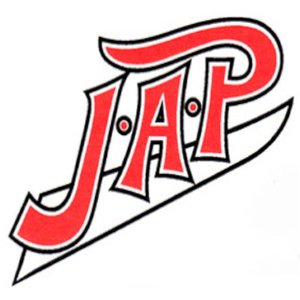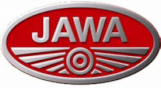 ---
Card Set 9a
Wembley Speedway Stars
[Sporting Collectibles Leicester]
The following 15 rider card set was sent to me by Fred Pallett. My thanks to Fred whom has helped me considerably with items for the website.
---
Card 1 New Zealander
Bruce Abernethy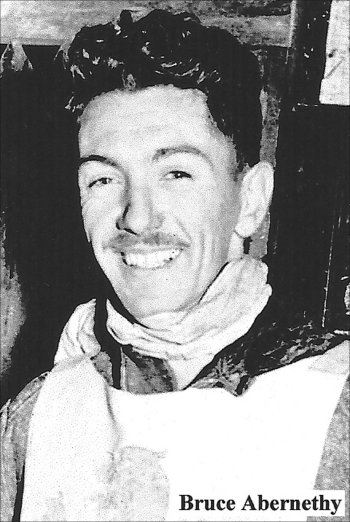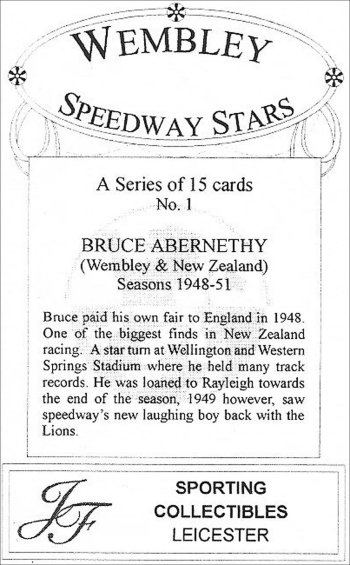 ---
Card 2 British
Brian Crutcher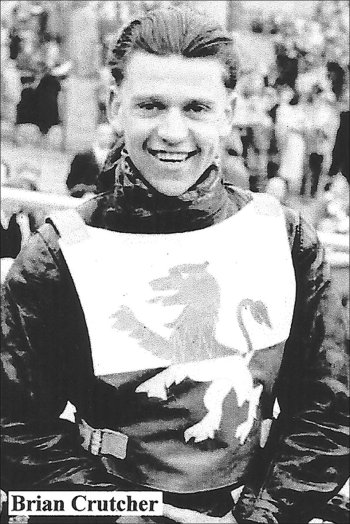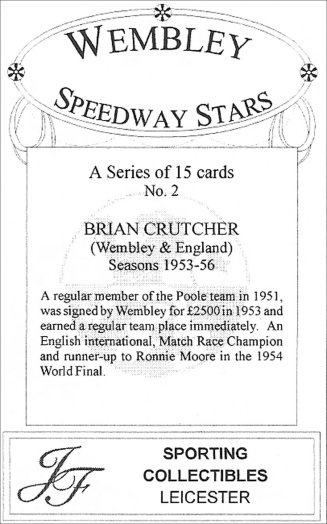 ---
Card 3 Irish
Eric French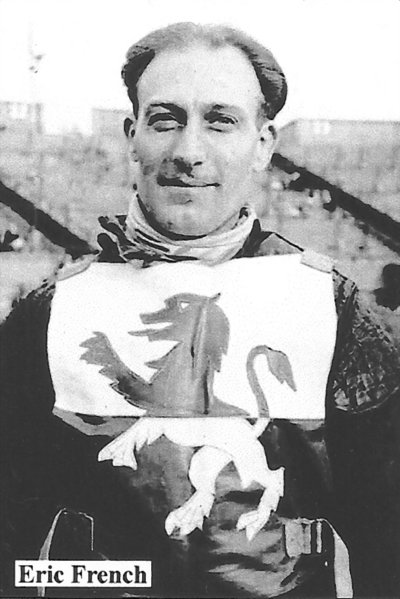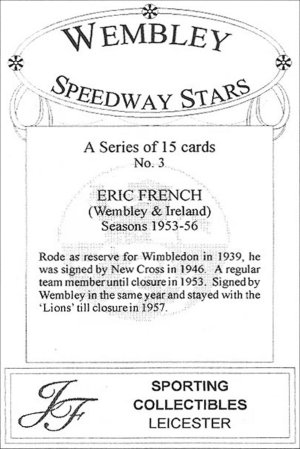 ---
Card 4 British
Bill Gilbert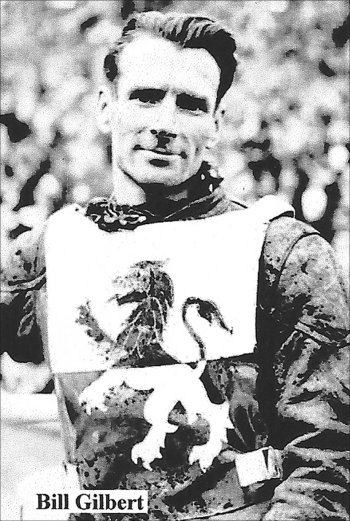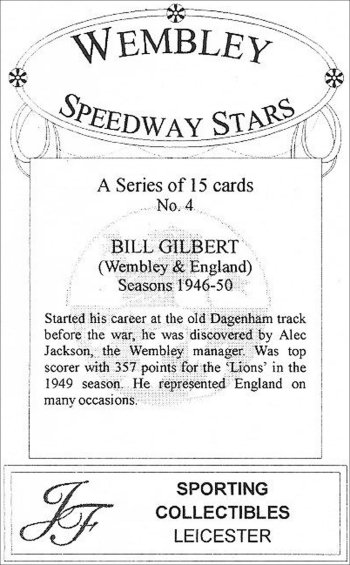 ---
Card 5 British
Bill Kitchen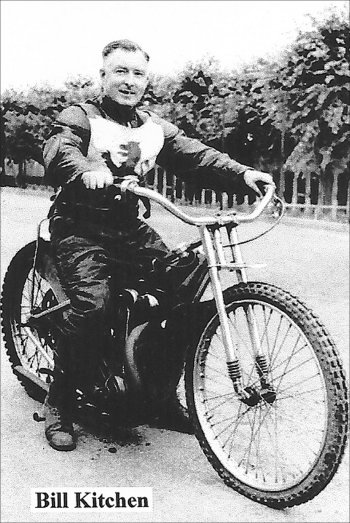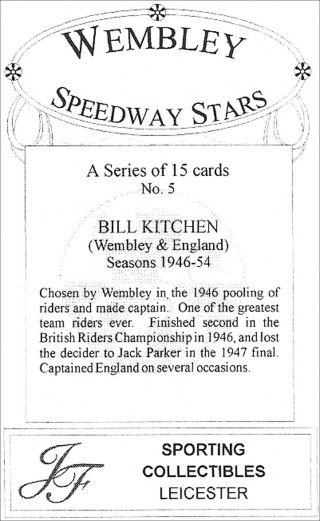 ---
Card 6 American
Wilbur Lamoreaux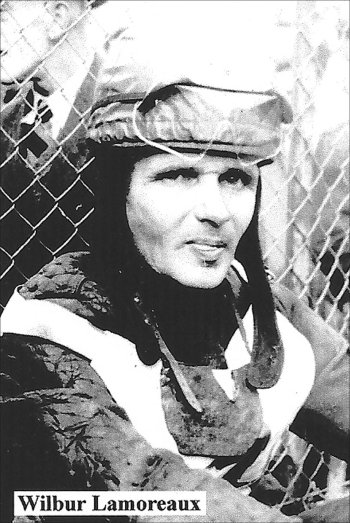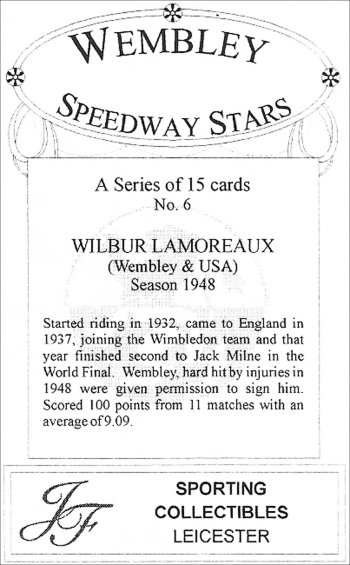 ---
Card 7 South African
Fred Lang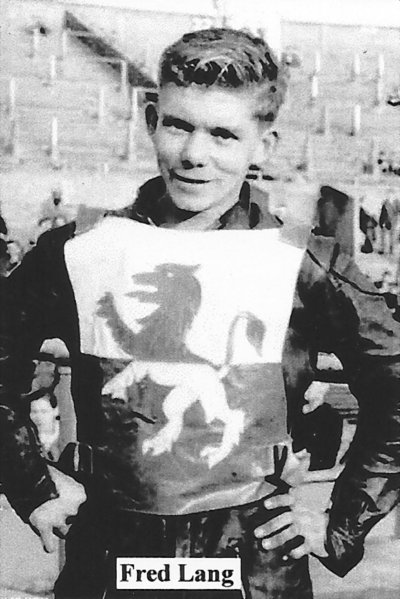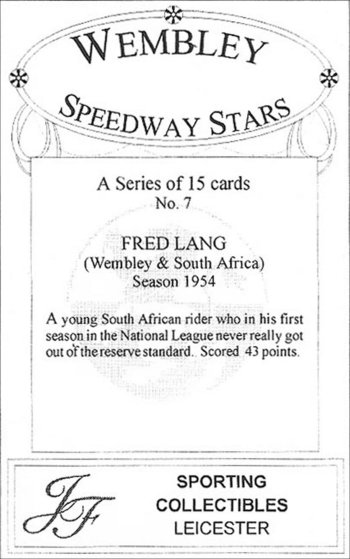 ---
Card 8 British
Bob Oakley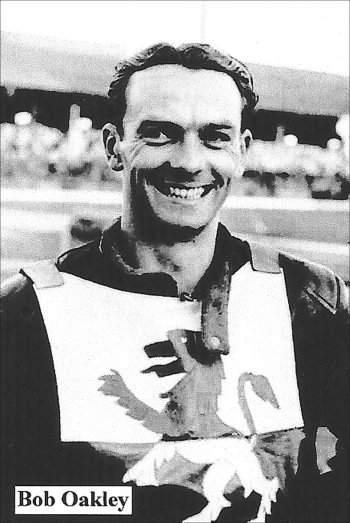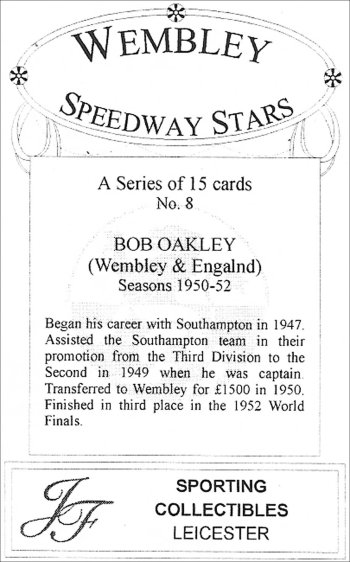 ---
Card 9 British
Tommy Price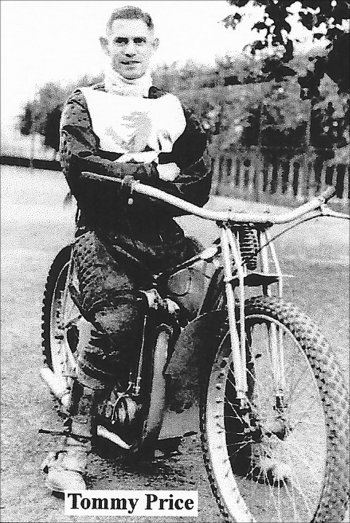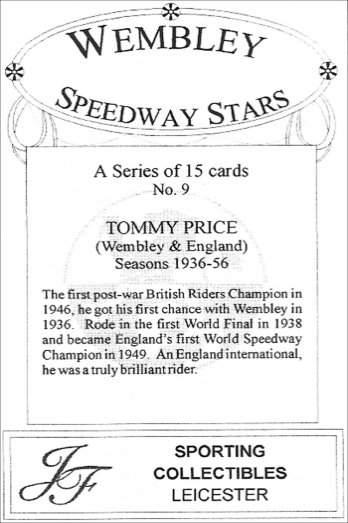 There were two Tommy Price's The Wembley rider and a northern namesake in Liverpool. I tell them apart by their ears! Wembley's Tommy Price had sticking out ears (see above), whereas the Northern rider did not!
---
Card 10 New Zealander
Trevor Redmond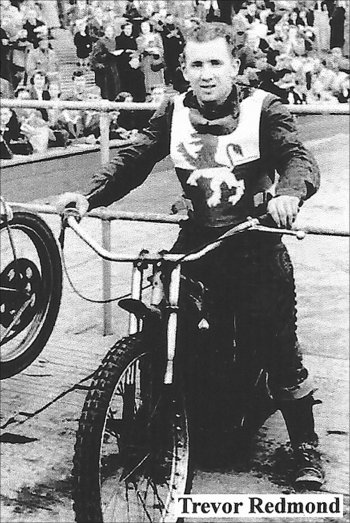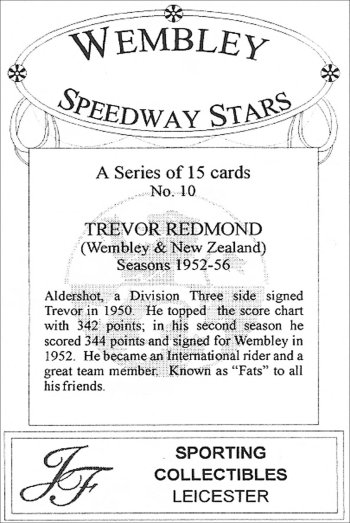 ---
Card 11 British
Split Waterman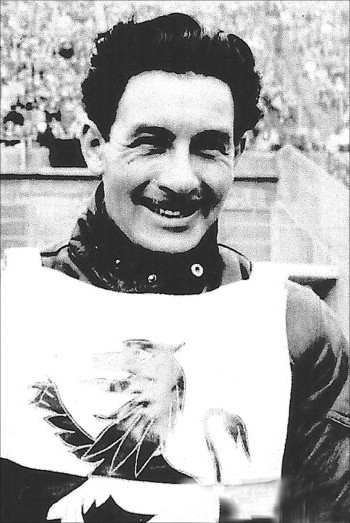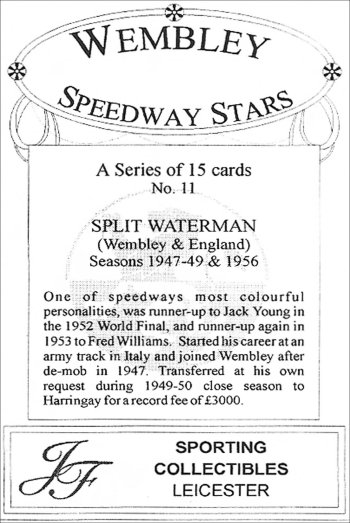 ---
Card 12 British
Bob Wells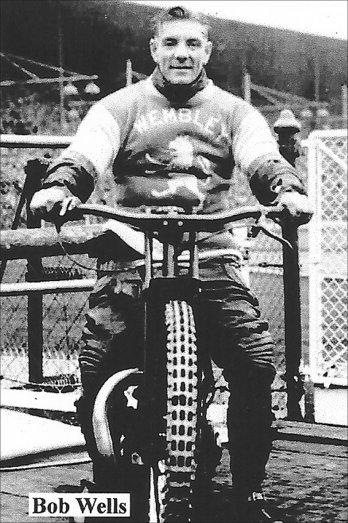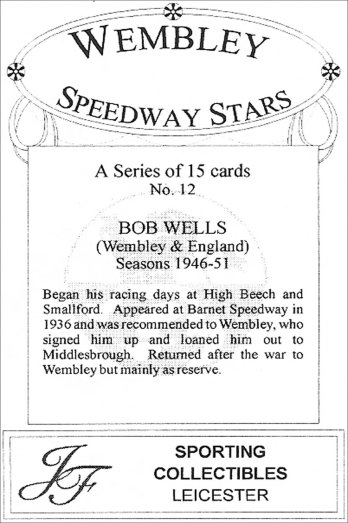 ---
Card 13 British
George Wilks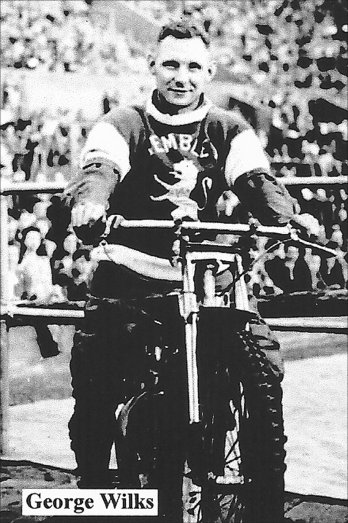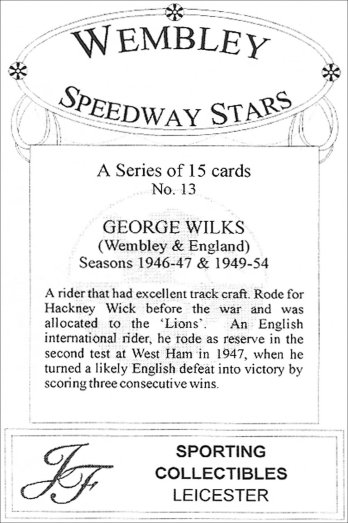 ---
Card 14 Welsh
Eric Williams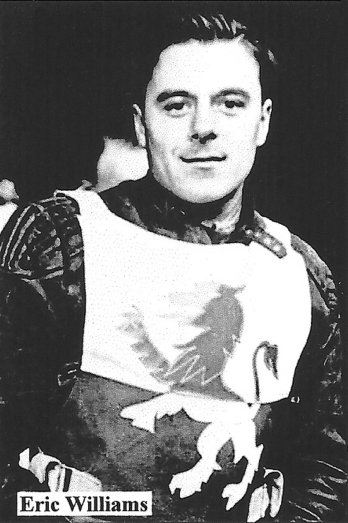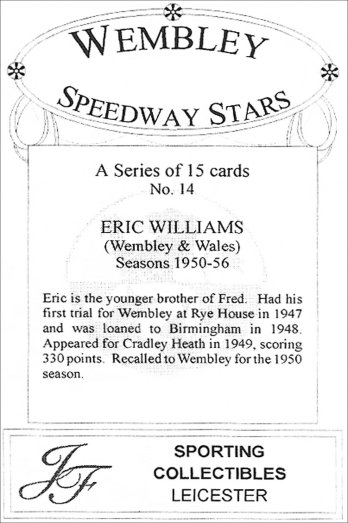 ---
Card 15 Welsh
Fred Williams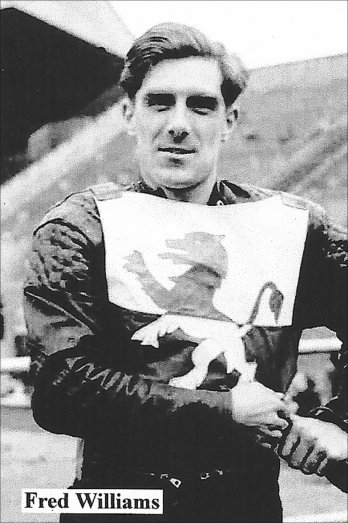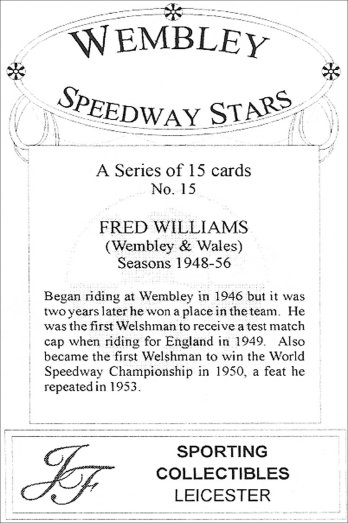 ---
Re the above Wembley card collection: -
Fred Pallett says: Hello John, You might recall that I recently sent you scans of two picture cards from a 15-card set of "Wembley Speedway Stars", originally published by Sporting Collectibles of Leicester. I am pleased to tell you that I have now acquired the remaining 13 cards and I now attach JPEG images of these and the reverse sides for you. I think you said that having included the two cards under the Odds and Ends section of Cigarette Cards, you would create a special section for the full set if and when it materialises.
[I did say that Fred and I have created this page for your card set, John]
The 13 cards are attached in their numerical order – you already have the two cards numbered 3 (Eric French) and 7 (Fred Lang). All the card images were supplied to me by a fellow member of the Veteran Cycle Speedway Riders Association, Bill Gadsby, who happens to be the Publishing Editor of that organisation's bi-monthly newsletter and to whom I am eternally grateful. I believe the originals were slightly larger than cigarette cards.
It appears that the cards were produced by one Peter Lipscombe who, among other things, used to organise the annual Celebration of Speedway at High Beech (the alleged birthplace of British speedway in 1928). He also once organised a Celebration of Wembley Speedway at the legendary "Ace Café" on London's North Circular Road some years ago and it was for that purpose that Lipscombe produced the cards. It seems unlikely that the card sets were widely distributed and they could therefore be fairly rare, although probably not particularly valuable (out of interest, I must check whether any are on e-Bay).
As a teenager in the 1940s/50s, Bill Gadsby rode *cycle speedway in the Wembley area of north west London and was also a Wembley Lions speedway supporter. He later moved to St Albans in Hertfordshire and frequented Milton Keynes speedway. He tells me that he has some Milton Keynes photos and I believe that he proposes to send them to you in the near future.
Kindest regards, Fred Pallett
* Re the mention of Cycle Speedway. I have put together the www.newcastlecyclespeedway.co.uk website for my friend ex-rider and modern day official, Keith Dyer.
---
The contents of the site are © and should not be reproduced elsewhere for financial gain. The contributors to this site gave the pictures and information on that understanding. If anyone has any issue or objections to any items on the site please
e-mail
and I will amend or remove the item. Where possible credit has been given to the owner of each item.