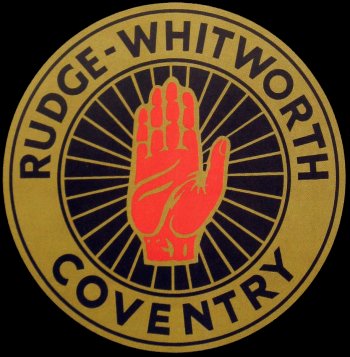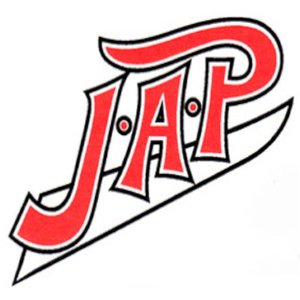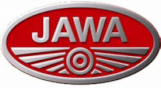 ---
Card Set 8
Rainbow Memorabilia
Newcastle Diamonds

The 1960s
John says: Newcastle Diamonds got into the Cigarette Card act and produced their own card set and not a cigarette in sight! Well done Newcastle Speedway.
A series of 24 cards featuring Newcastle Diamonds from The 1960s
Cards are shown courtesy of the John Skinner collection.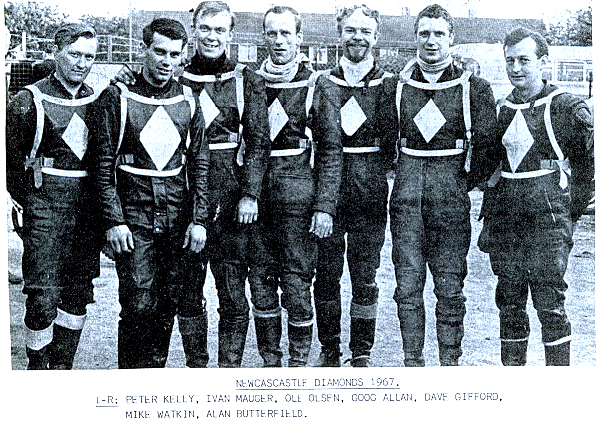 Card 1 British
Maurie Robinson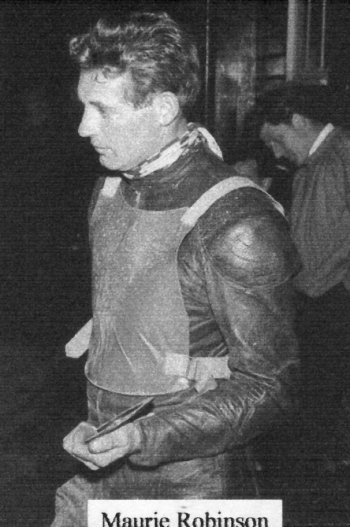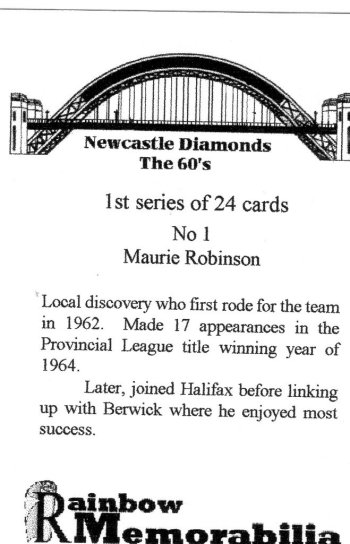 ---
Card 2 British
Jack Winstanley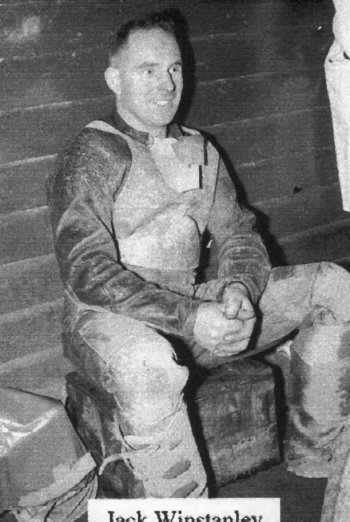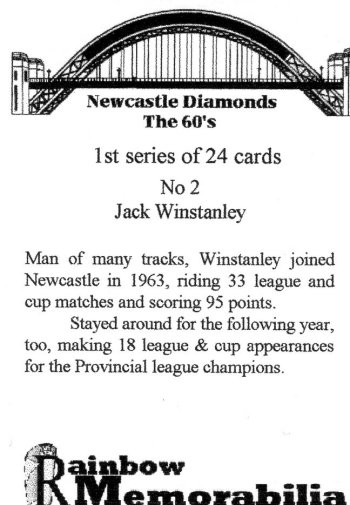 ---
Card 3British
Allan Butterfield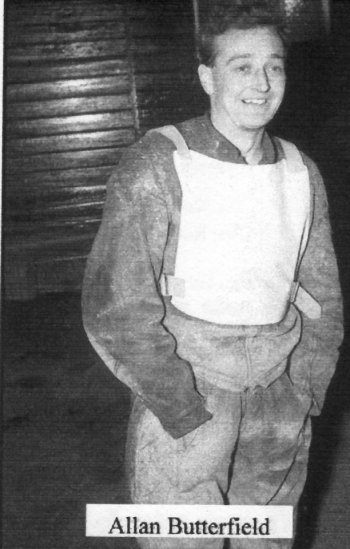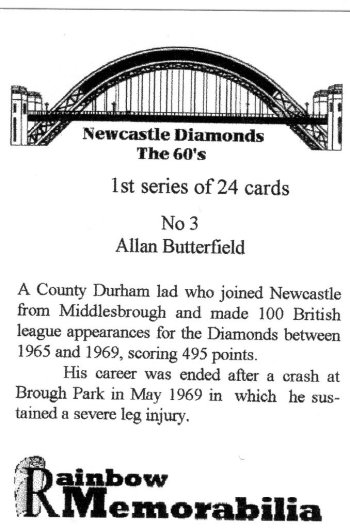 ---
Card 4 Danish
Ole Olsen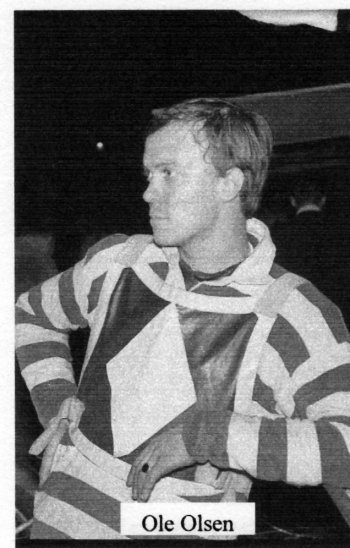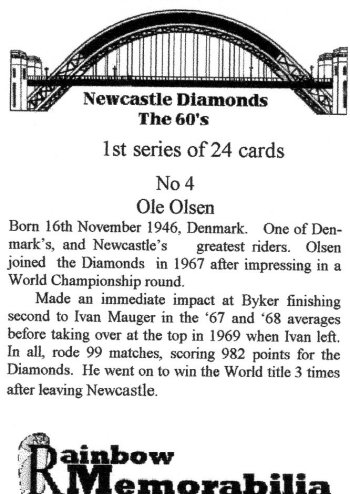 ---
Card 5 British
Peter Kelly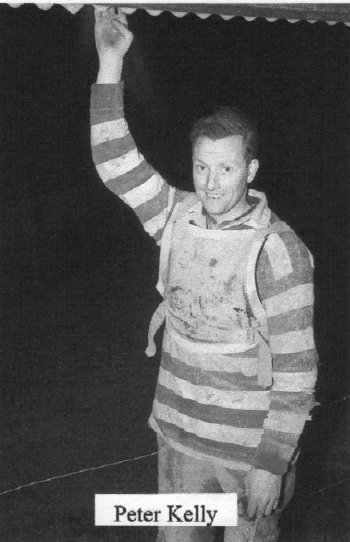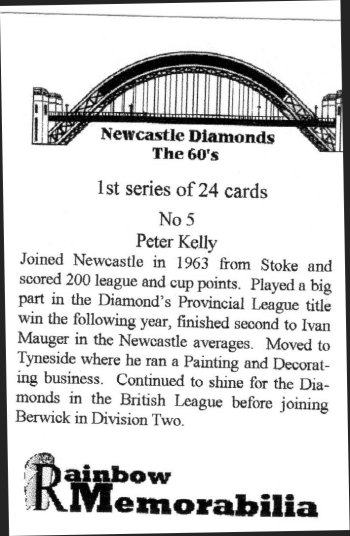 ---
Card 6 British
Dave Schofield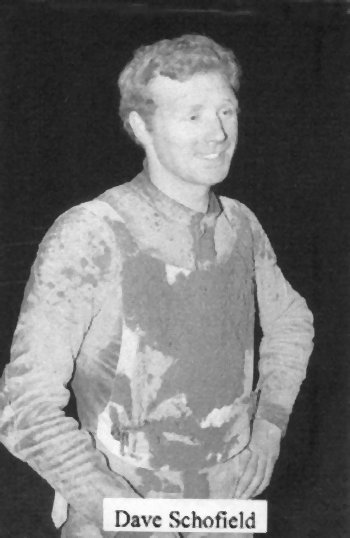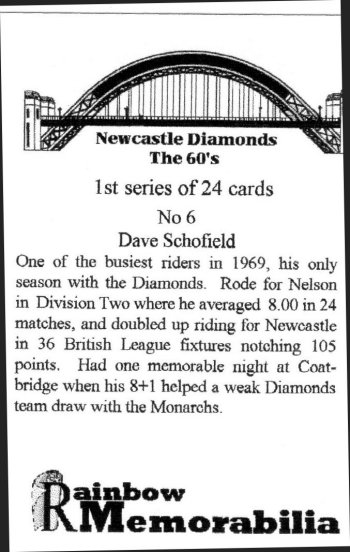 ---
Card 7 British
Sid Sheldrick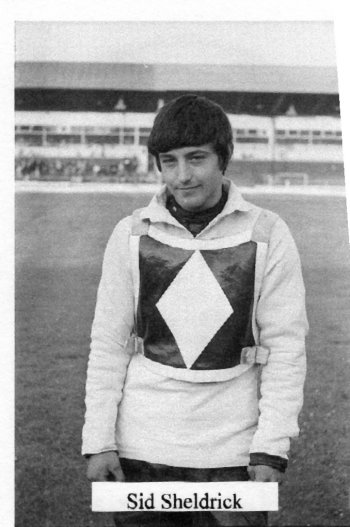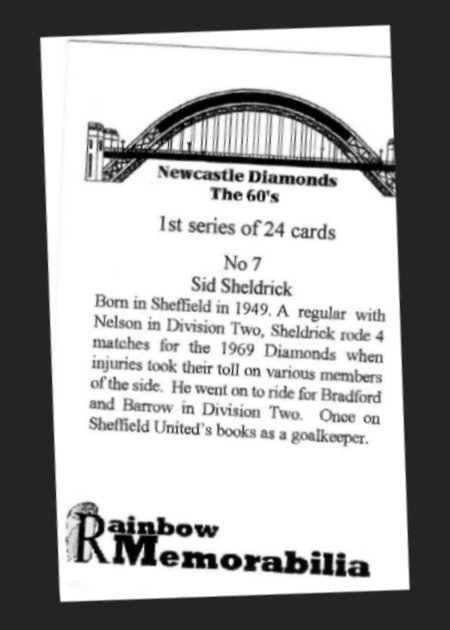 ---
Card 8 British
Don Wilkinson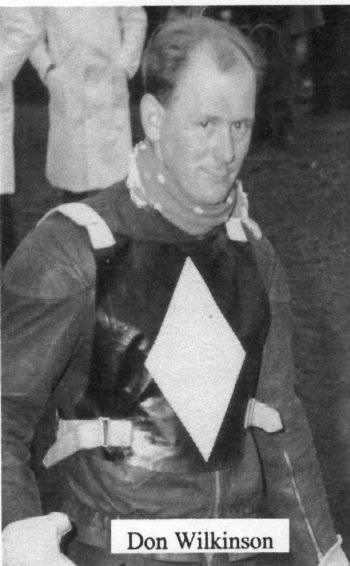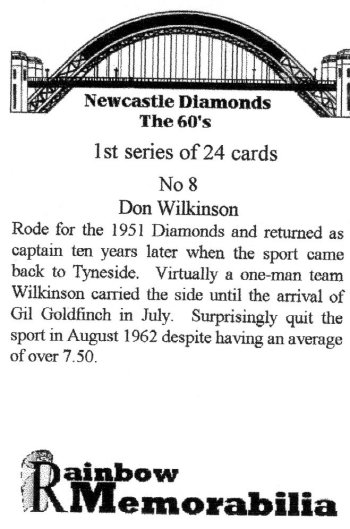 ---
Card 9 New Zealander
Ivan Mauger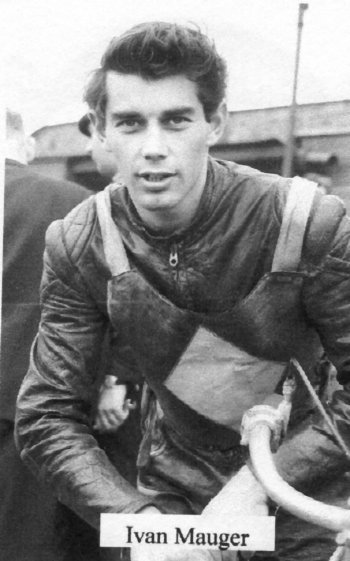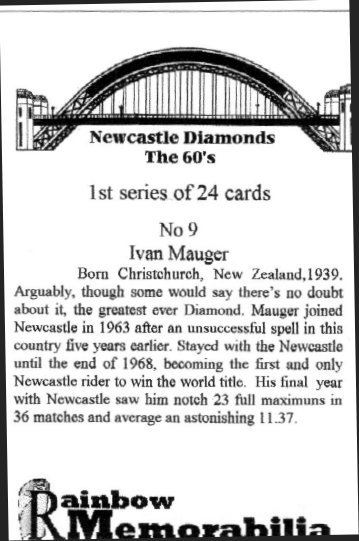 ---
Card 10
New Zealand/British
Dave "Giffy" Gifford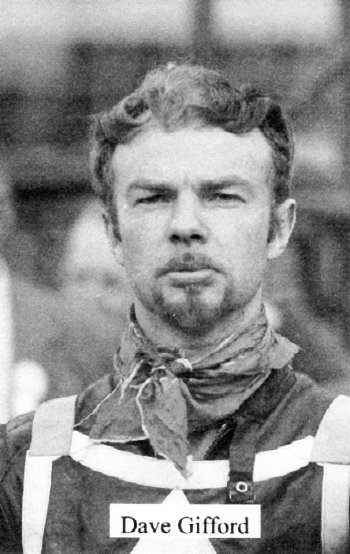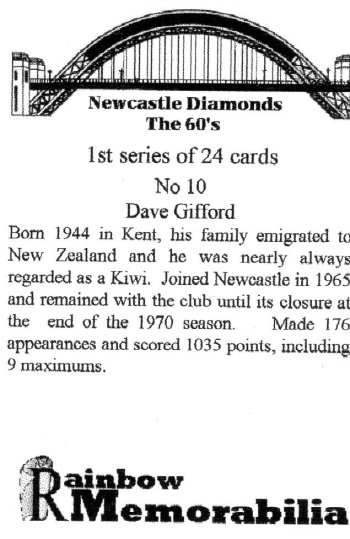 Dave has dual nationality he was borne in Kent England and emigrated with his family to New Zealand. Strangely Giffy was guided to Newcastle by his love for Newcastle Brown Ale!
---
Card 11 British
Mike Watkin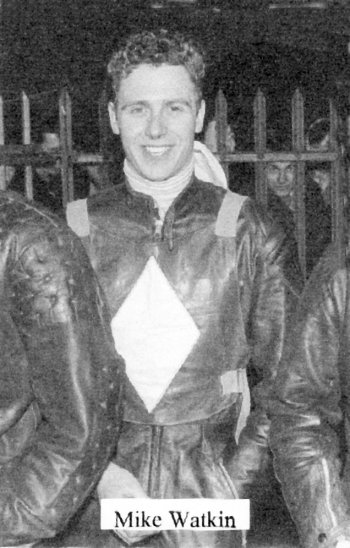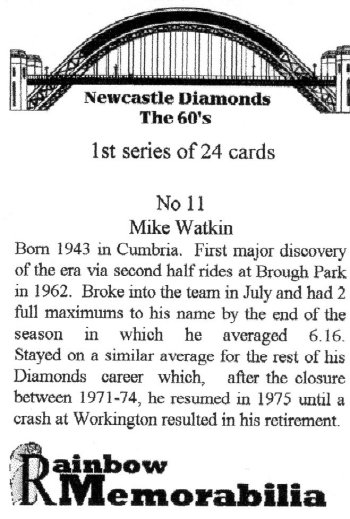 I was surprised to read that Mike was born in Cumbria. I always thought he was from Newcastle. I remember Mike in one ride at Brough Park when he defeated the reigning world champion Barry Briggs, the race brought the house down when Mike took the chequered flag ahead of Briggo!
---
Card 12
New Zealander

Murray Burt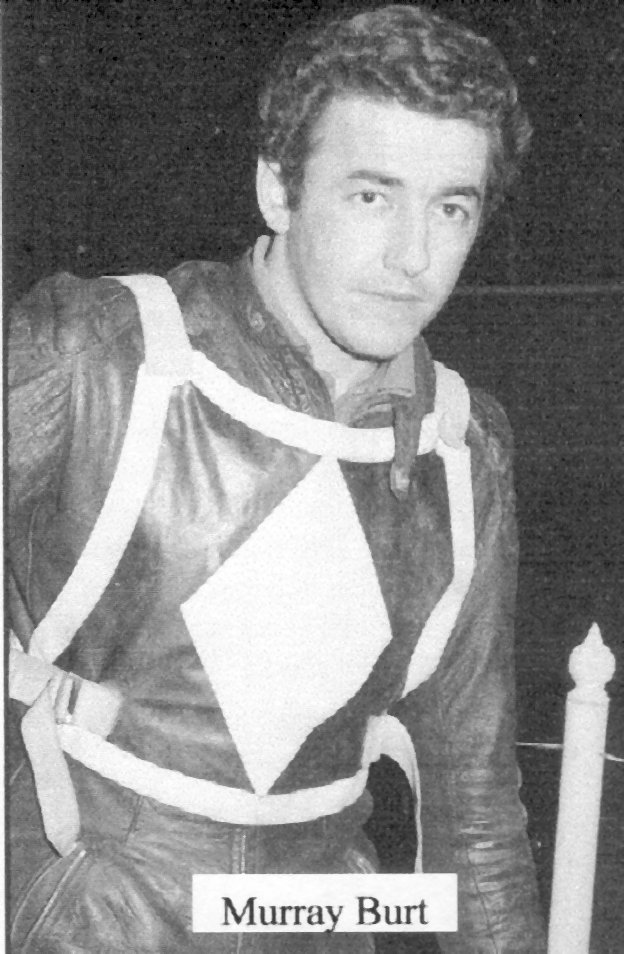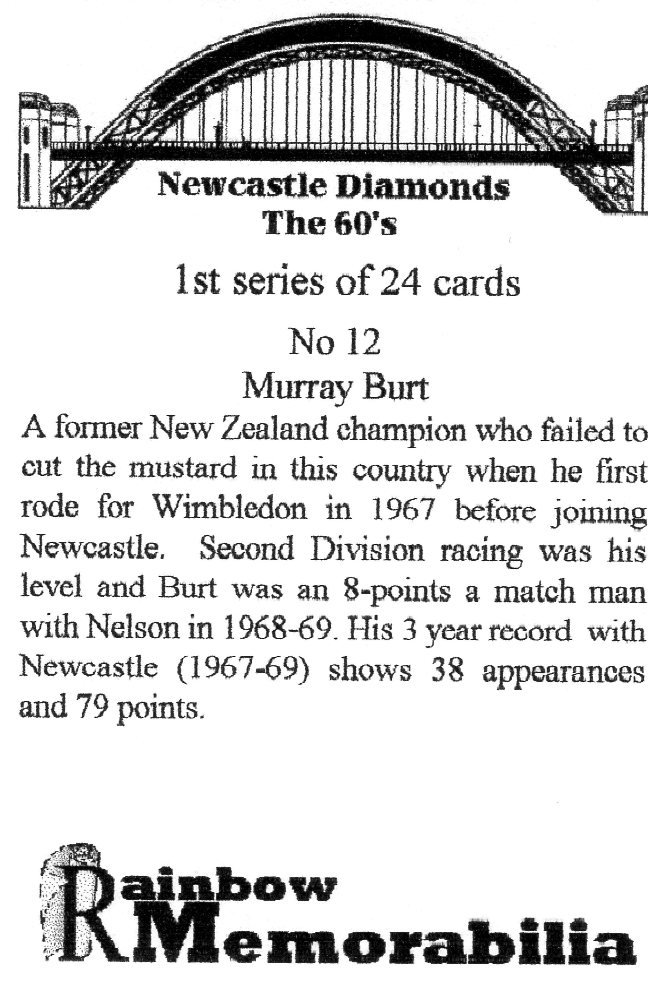 ---
Card 13 British
Brian Craven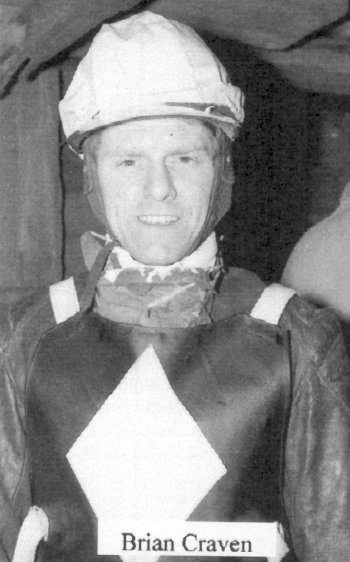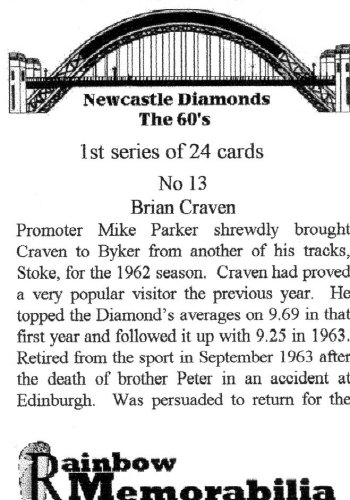 ---
Card 14 British
Gil Goldfinch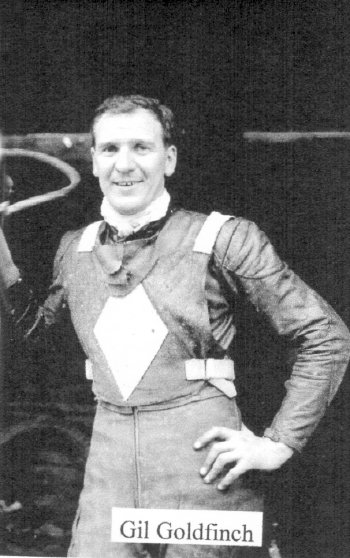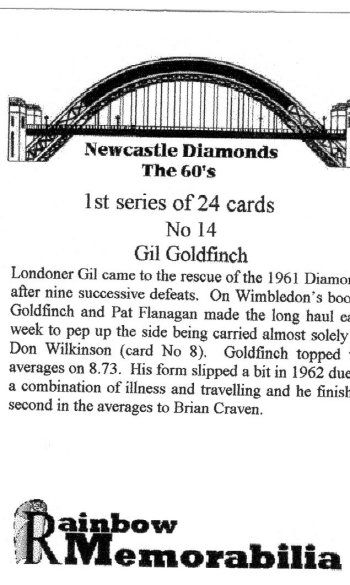 ---
Card 15 New Zealander


Bob Duckworth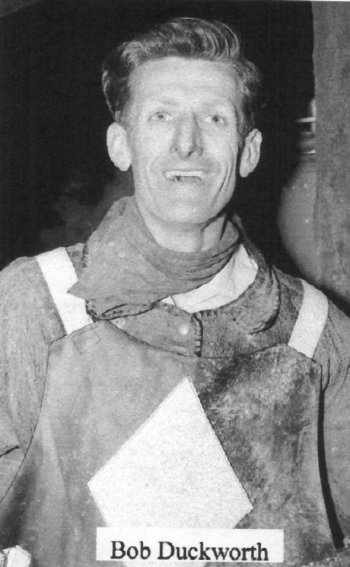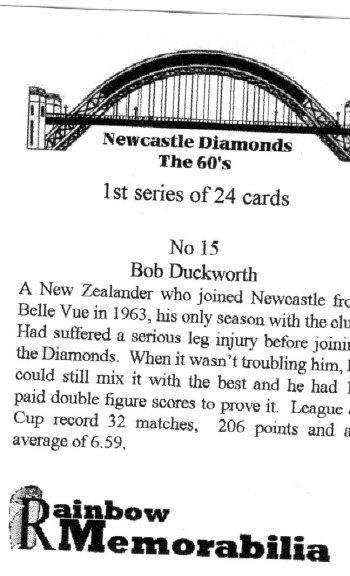 ---
Card 16 New Zealander


Ivan Crozier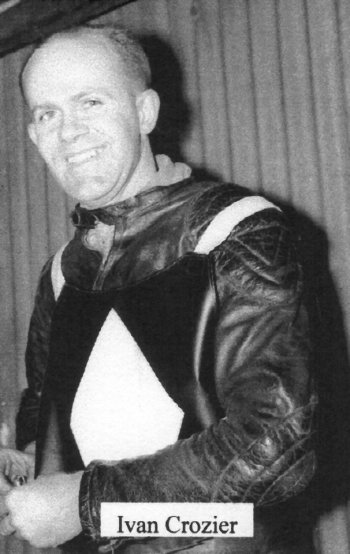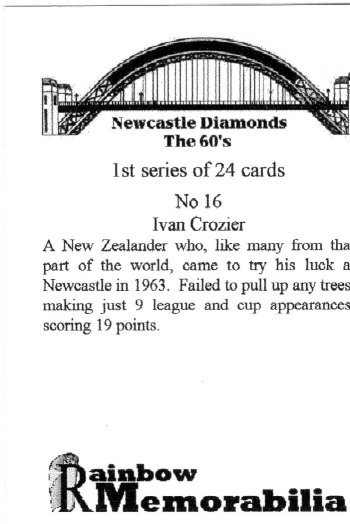 ---
Card 17 British
Russ Dent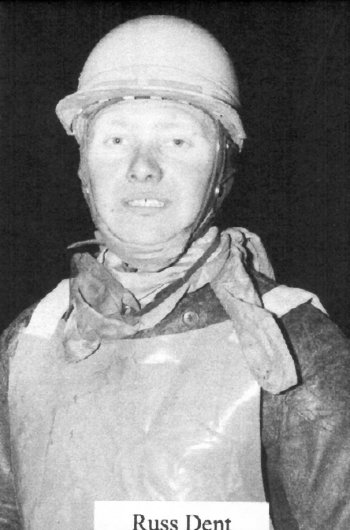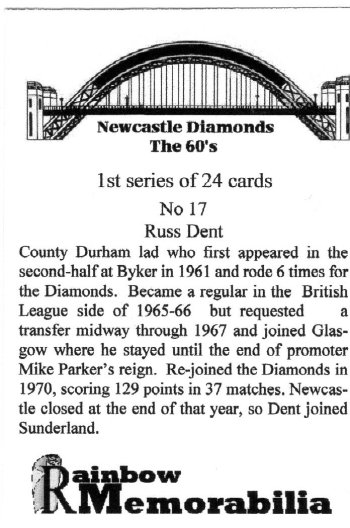 ---
Card 18
New Zealander
Goog Allan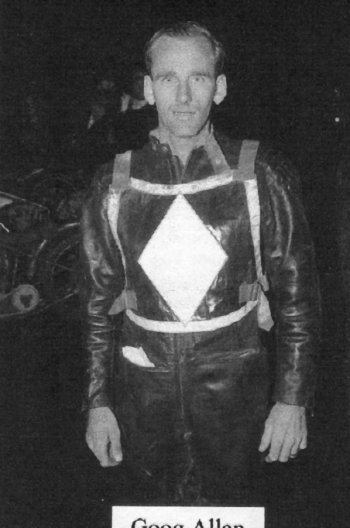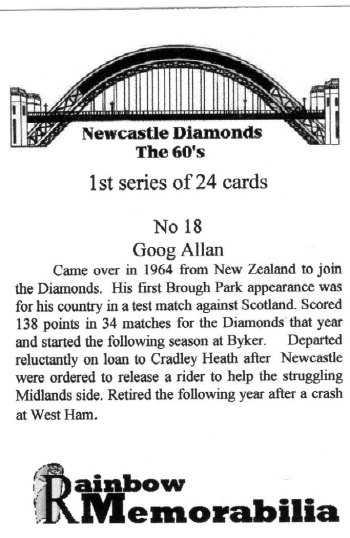 ---
Card 19 New Zealander
Bill Andrew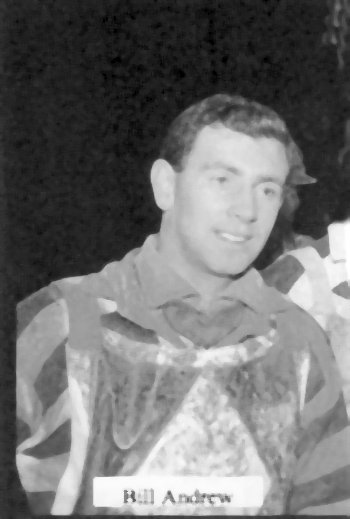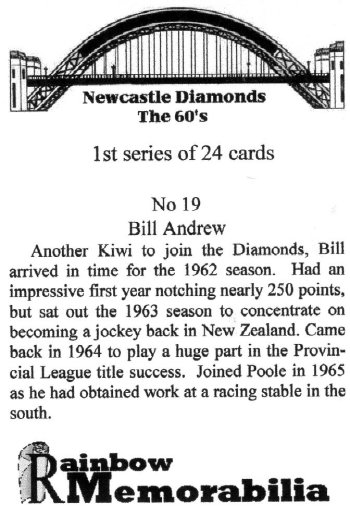 ---
Card 20 British
Milton Caisley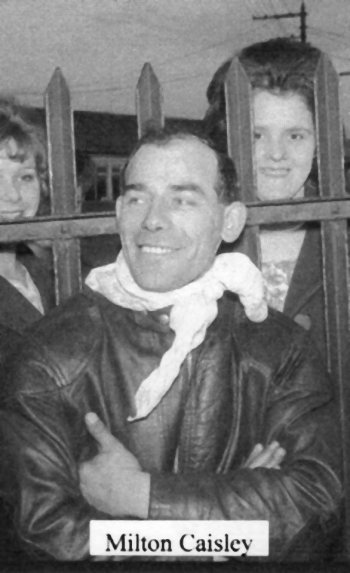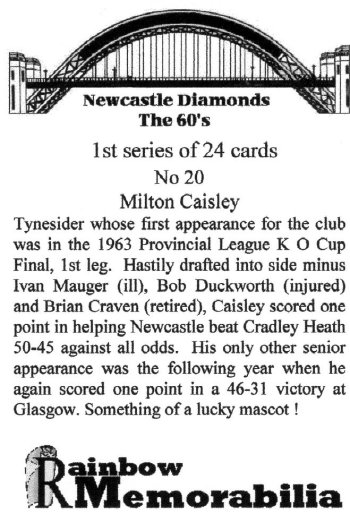 ---
Card 21 South African
George Glen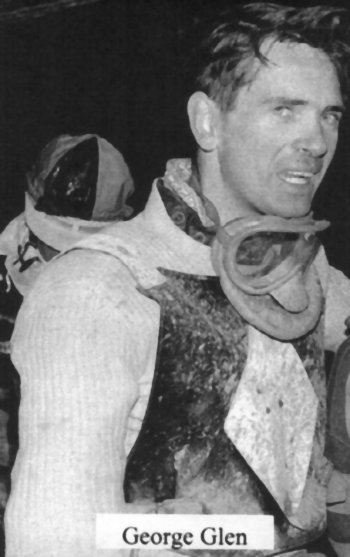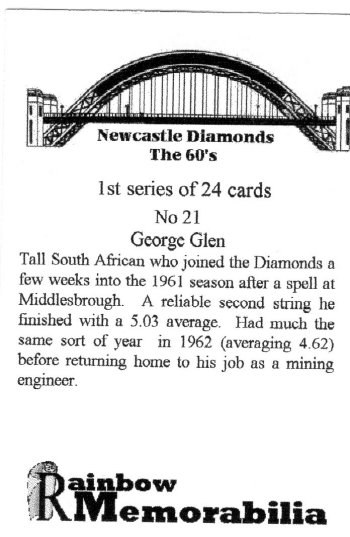 ---
Card 22
Scottish

Gordon Mitchell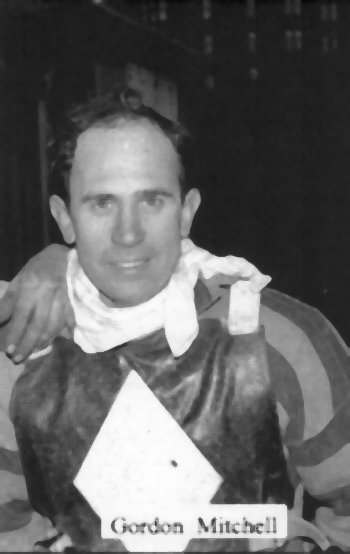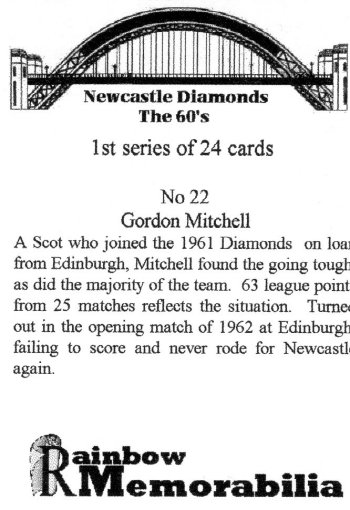 ---
Card 23 Australian
Garry Middleton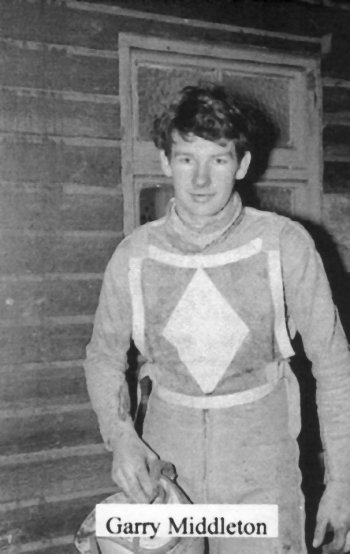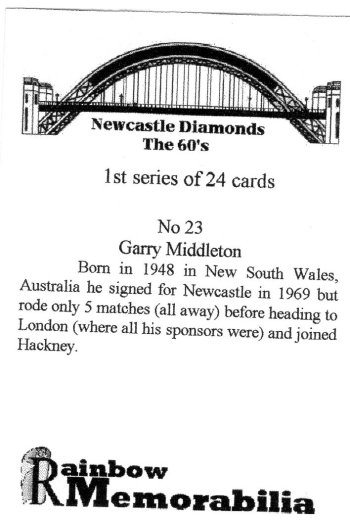 ---
Card 24 British
Alan Knapkin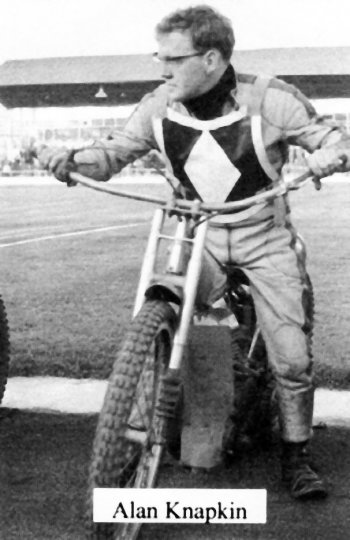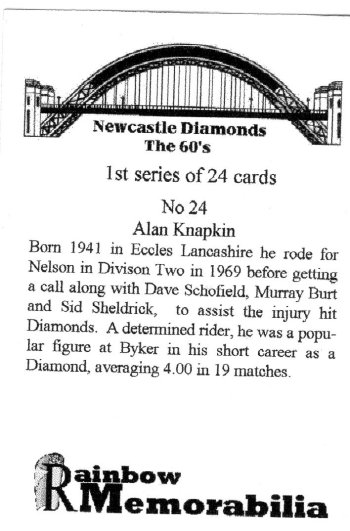 If you are interested in Newcastle Speedway check out my "Newcastle Speedway History" website by clicking on this link:-
Newcastle Speedway History Website
---
The contents of the site are © and should not be reproduced elsewhere for financial gain. The contributors to this site gave the pictures and information on that understanding. If anyone has any issue or objections to any items on the site please
e-mail
and I will amend or remove the item. Where possible credit has been given to the owner of each item.