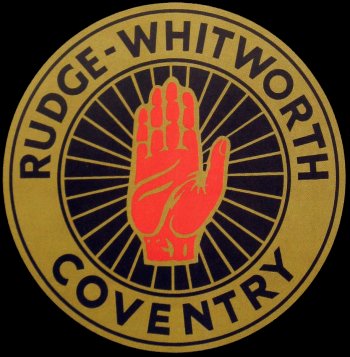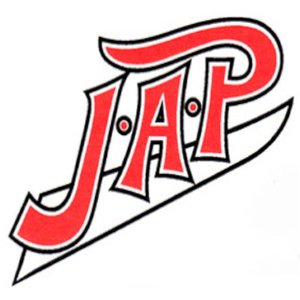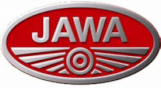 ---
Card Set 3
The Rover Book

For Boys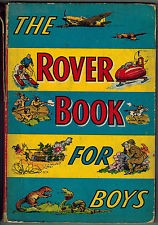 ---
Card Set 3
The Rover
[1930 Speedway Stars]
This is a full set of 12 speedway cards, free with issues of the "Rover for Boys" comic. Similar sets of cards were presented by the Wizard and Adventure comics.
---
Card 1 American
Lloyd "Sprouts" Elder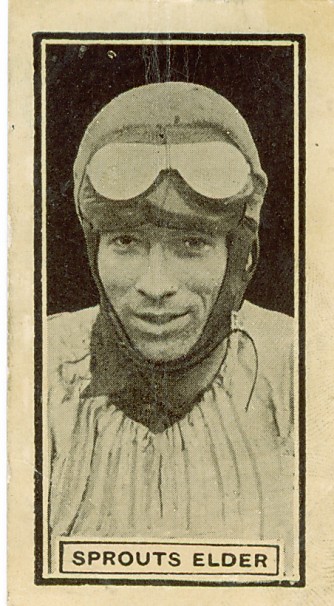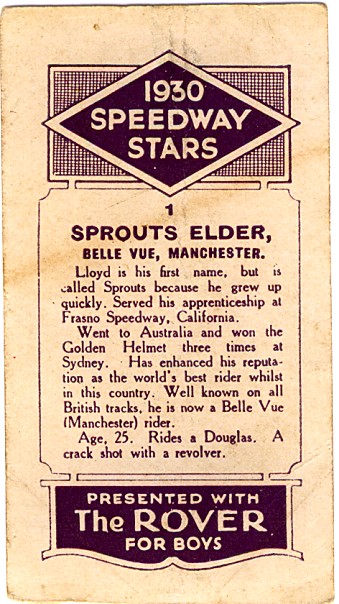 American Sprouts was arguably the best rider of his era. He was not faithful to the American Harley machine, he used a British Douglas to great effect
---
Card 2 Australian
Cyclone Billy Lamont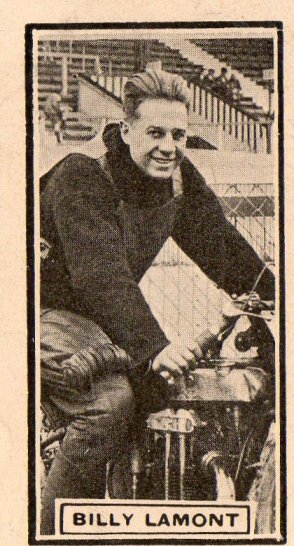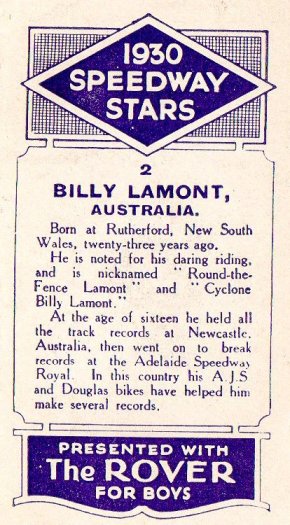 Billy "Round The Fence" Lamont was one of the greatest riders of his era. He used British bikes AJS and Douglas.
AJS got its name from the initials Albert John (Jack) Stevens, one of 3 Stevens brothers who started the company.
---
Card 3 British
Wally Lloyd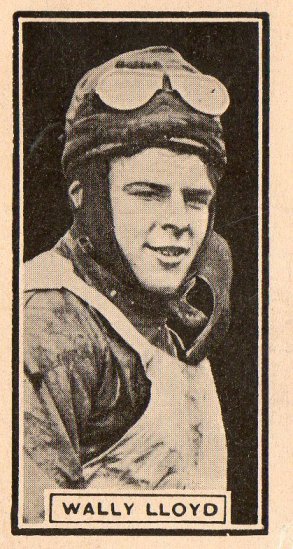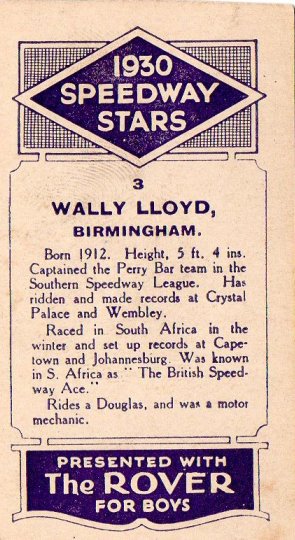 Another Douglas rider. Douglas were based in Bristol UK. Their machines dominated speedway around 1930.
---
Card 4 Australian
Jack Chapman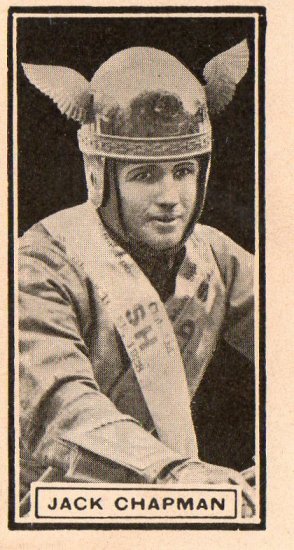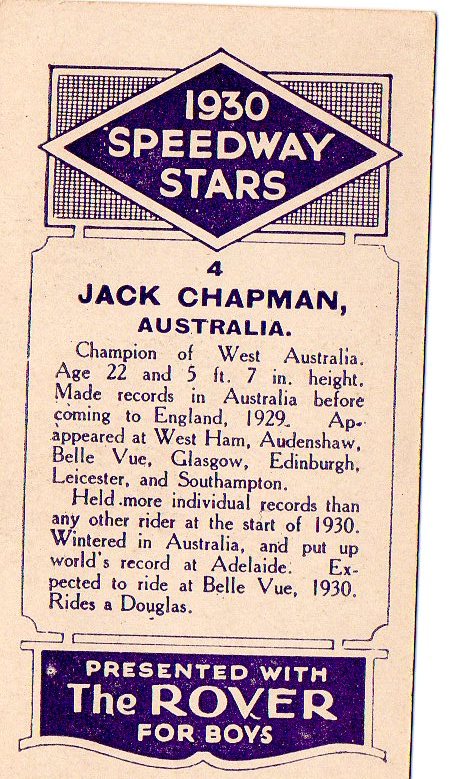 ---
Card 5 British
Cyril "Squib" Burton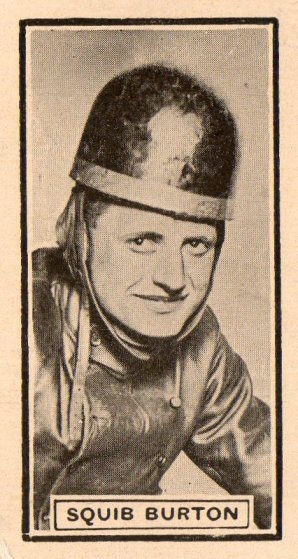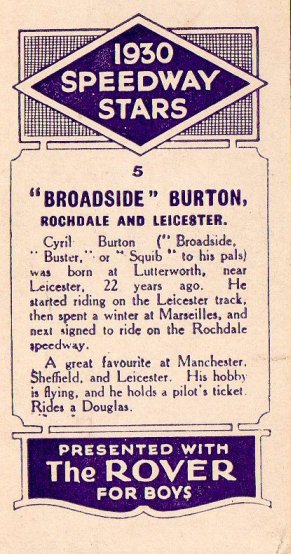 Aka "Broadside" Burton another Douglas devotee
---
Card 6 British Jimmy Hayes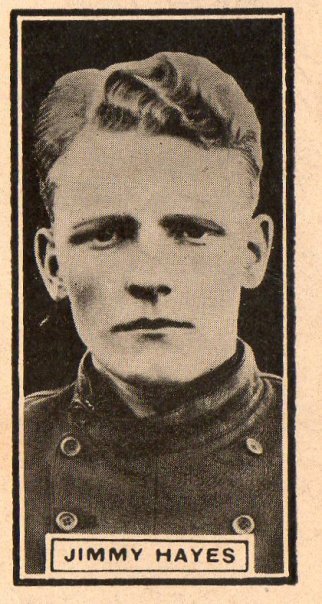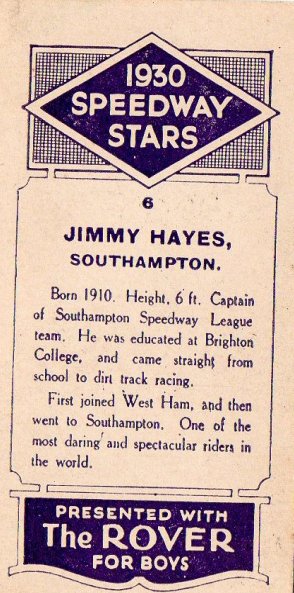 Taller than the average speedway rider Jimmy at 6 foot would have had to throw his leg way back if he rode a "low" Douglas
---
Card 7 British
Jack Ormston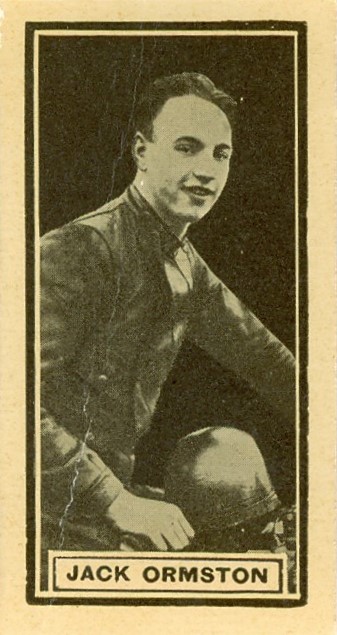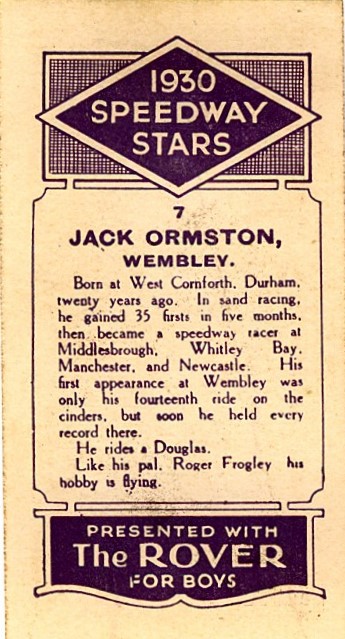 One of the greatest from the North East of England. Another Douglas rider, he was one of the oldest surviving riders. Jack was 98 before he died in 2007
---
Card 8 British
C H Beckett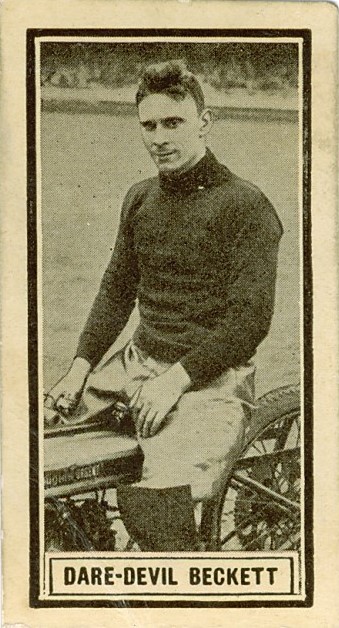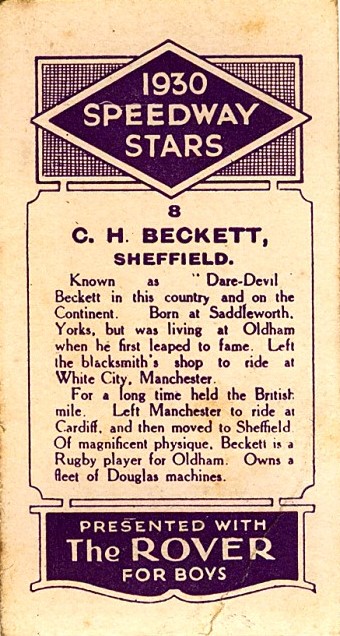 Dare Devil Beckett was a Blacksmith turned Rugby Player and Speedway Rider. The card says he owned a "fleet" of Douglas bikes one of which he is pictured sitting one.
---
Card 9 British
Jack Barnett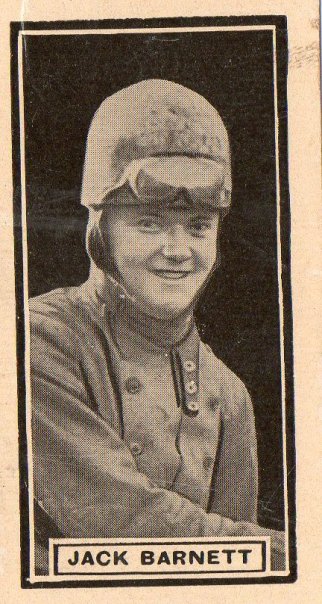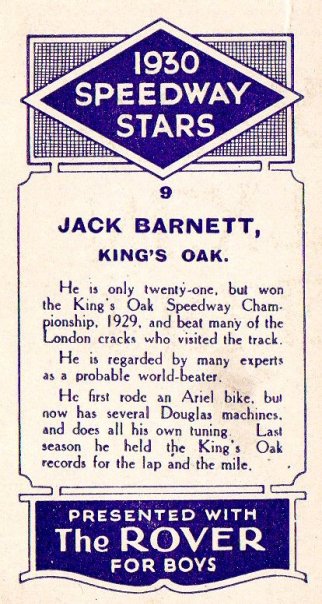 Jack was there at the sports UK beginnings at High Beech/Kings Oak. He first rode an Ariel but switched to the Douglas to remain competitive
---
Card 10 British
Nobby Key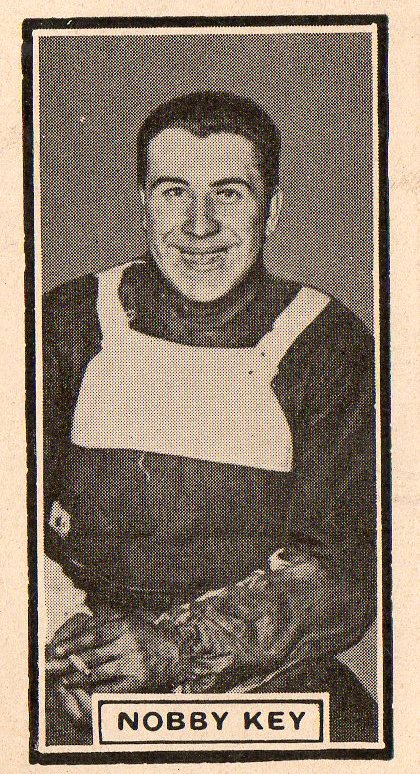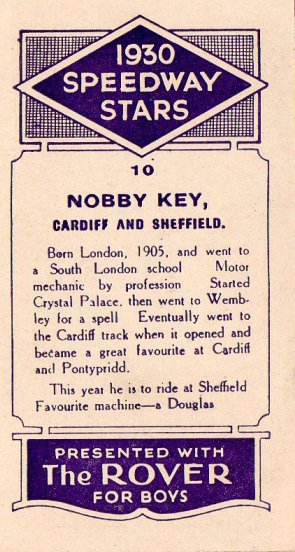 ---
Card 11 British
Harry Whitfield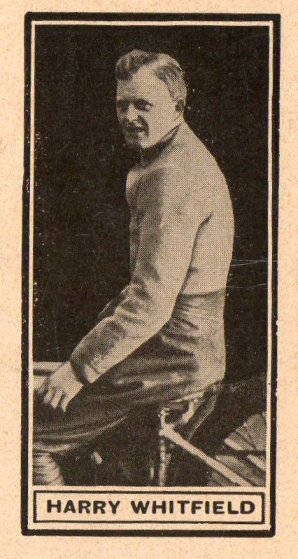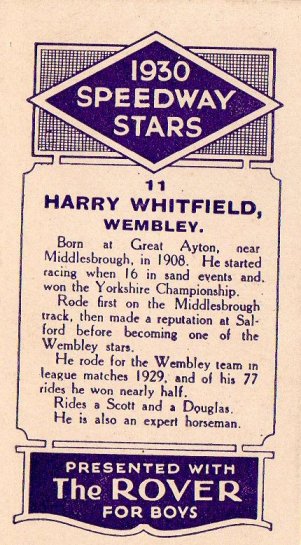 Harry born in the north east of England had a great career as a rider riding most notably for Wembley and later turned promoter at Newcastle in his native north east. He used a Scott machine and a Douglas. The Scott is interesting as it was a 500cc 2 stroke machine which would have made a completely different exhaust sound to the other bikes, which were all 4 strokes.
---
Card 12 British
Gus Kuhn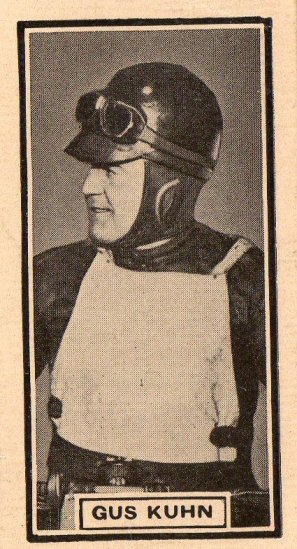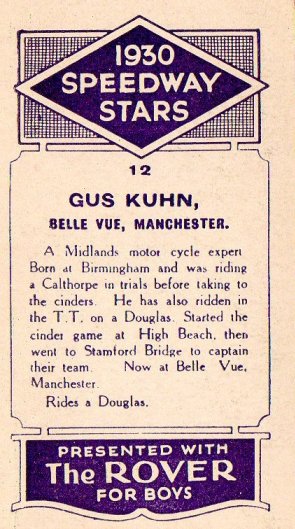 ---
John says: A complete 12 card set of Rover Comic cards, cigarettes not involved in this collection! I am 64 and have never set eyes on the Rover comic. I preferred American comics. Spiderman, Fantastic Four, Thor etc.
---
The contents of the site are © and should not be reproduced elsewhere for financial gain. The contributors to this site gave the pictures and information on that understanding. If anyone has any issue or objections to any items on the site please
e-mail
and I will amend or remove the item. Where possible credit has been given to the owner of each item.