---
Card Set 15
World Champions Of The Speedway Track

[P & A World Champion Series 1936 -1961]
Cards in this set are the property of David Pipes, whom is happy for them to be on display on the website
Card 1Australian
1936 World Champion Lionel van Praag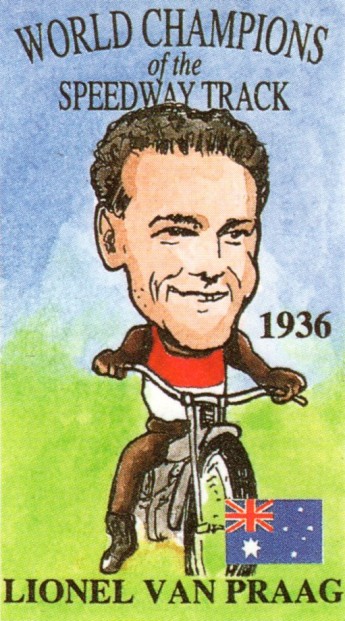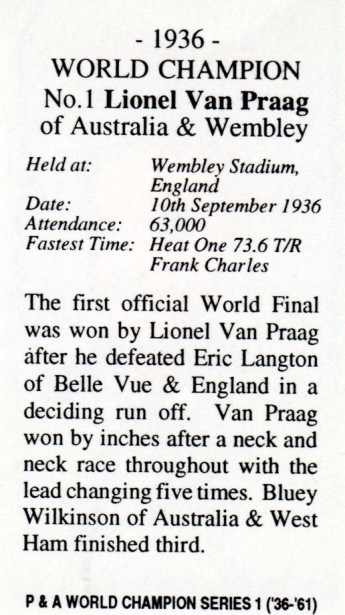 ---
Card 2 American
1937 World Champion
Jack Milne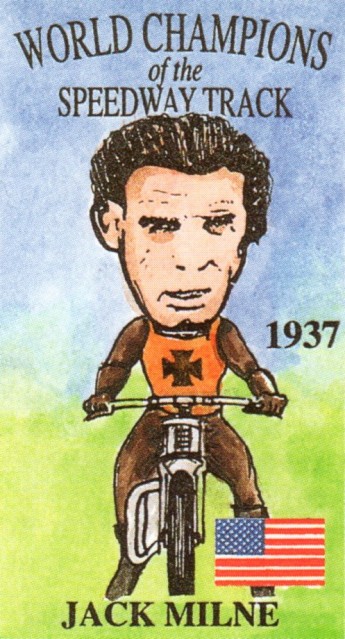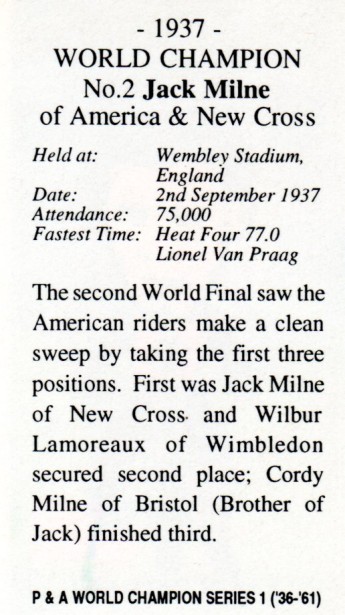 ---
Card 3 Australian
1938 World Champion
Bluey Wilkinson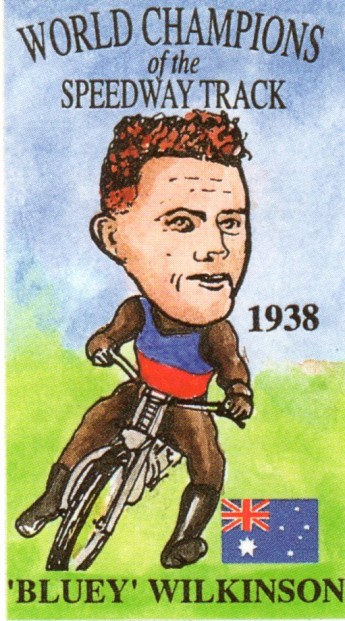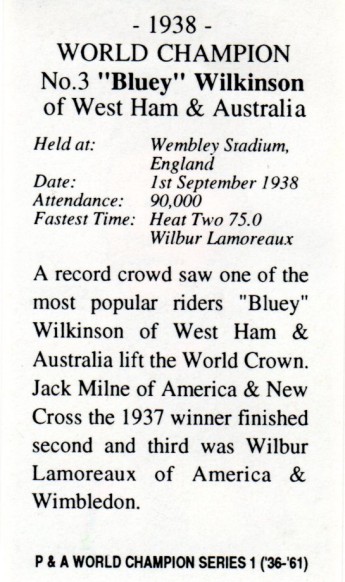 ---
1939 - 1948
No World Championship Speedway!
The Second World War came along. Hitler (obviously not a speedway fan) caused untold suffering to millions of people and he stopped our world championship and domestic speedway too. The War meant, no speedway world championships between 1939 and 1948 whilst everyone did more important things than riding around a speedway track!.
---
Card 4 British
1949 World Champion
Tommy Price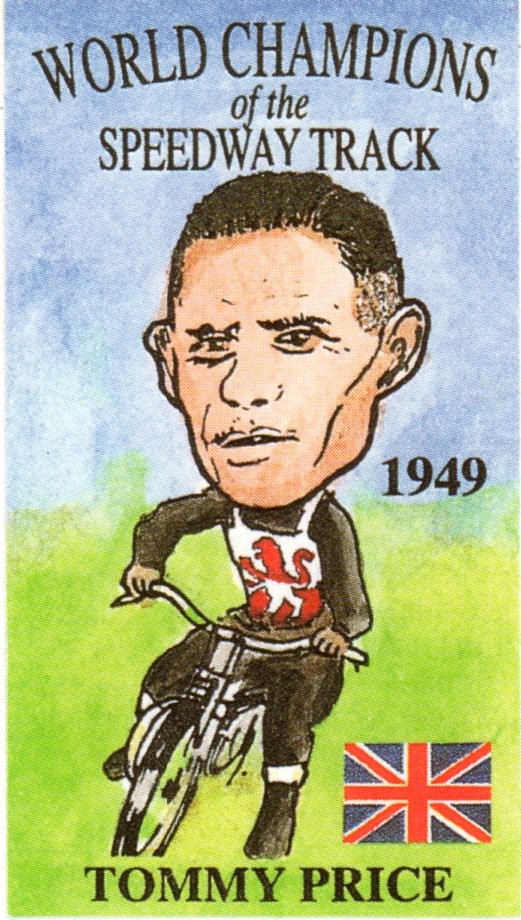 ---
Card 5 Welsh
1950 World Champion
Freddie Williams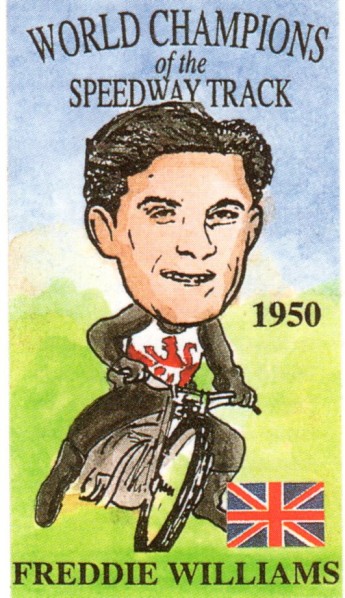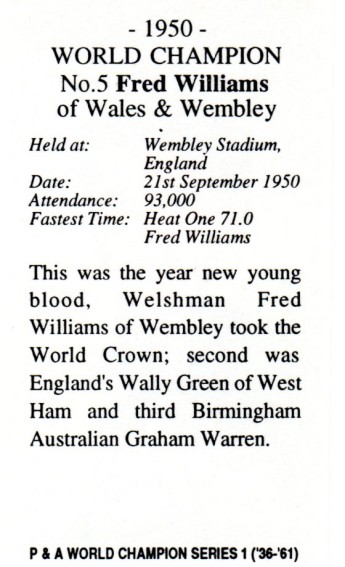 ---
Card 6 Australian
1951World Champion
Jack Young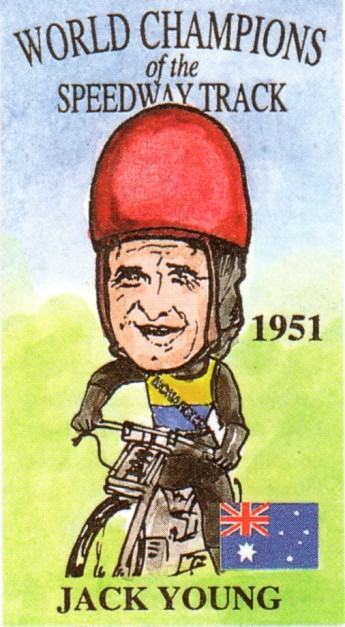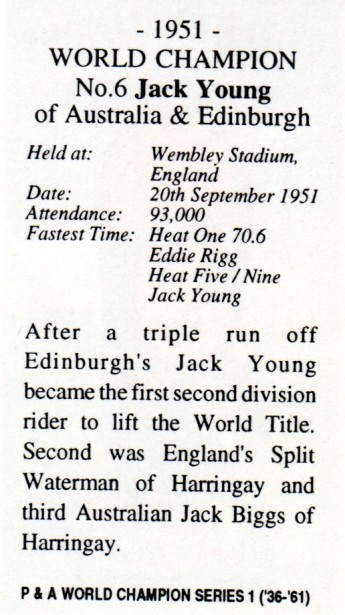 ---
Card 7 Australian
1952 World Champion
Jack Young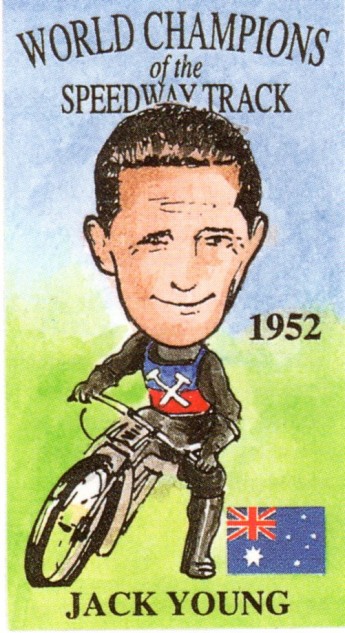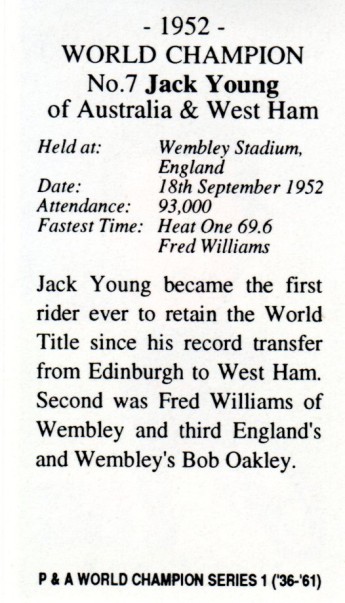 Jack had many fans as a double world champion should have! Ivan Mauger told me that Jack Young was his hero and he wanted to emulate Jack. Well Ivan did that now didn't he?
---
Card 8 Welsh
1953 World Champion
Fred Williams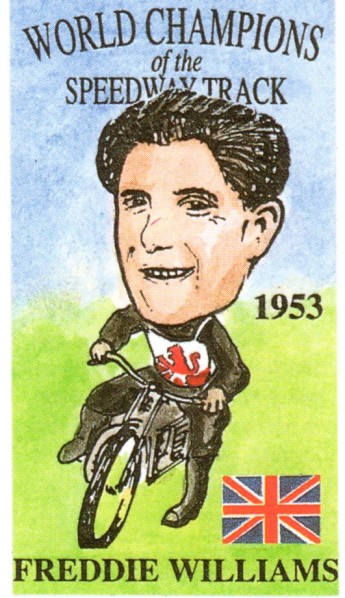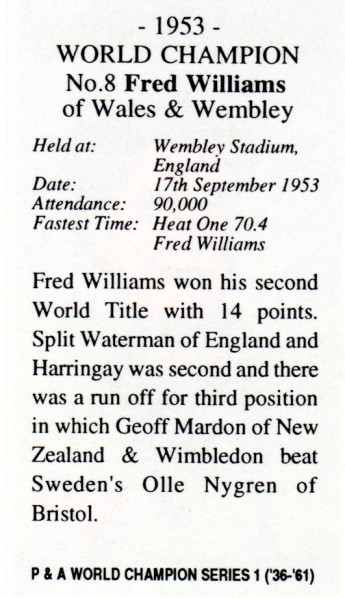 ---
Card 9 New Zealander
1954 World Champion
Ronnie Moore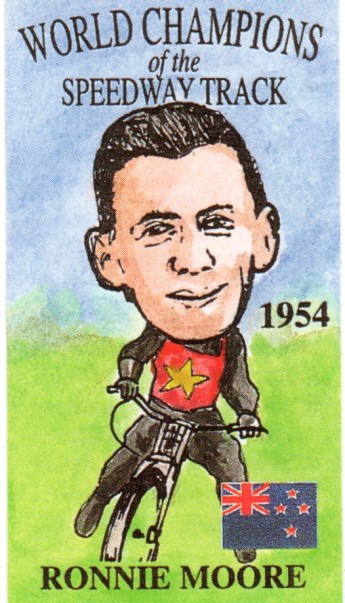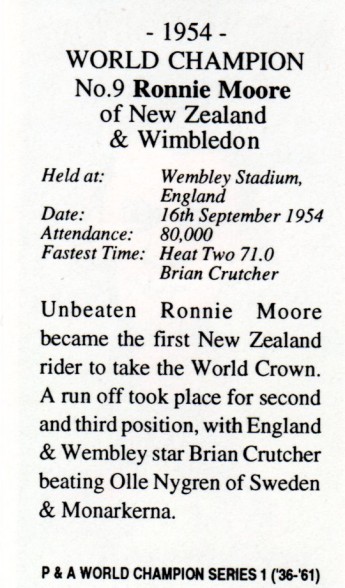 I think this artwork looks more like Gary Lineker than Ronnie Moore!
---
Card 10 British
1955 World Champion
Peter Craven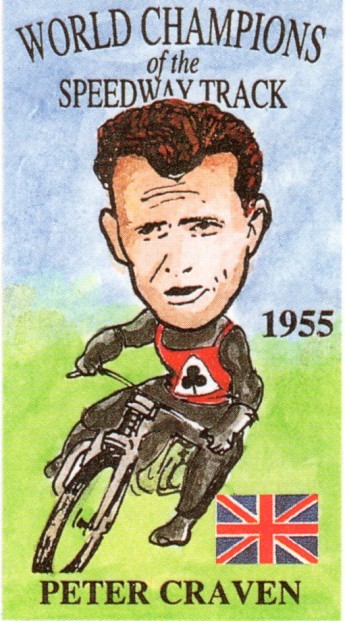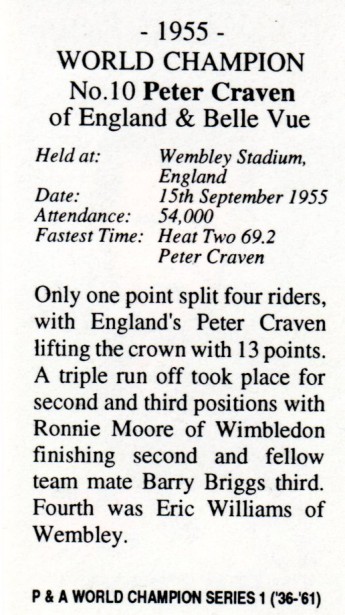 ---
Card11Swedish
1956 World Champion
Ove Fundin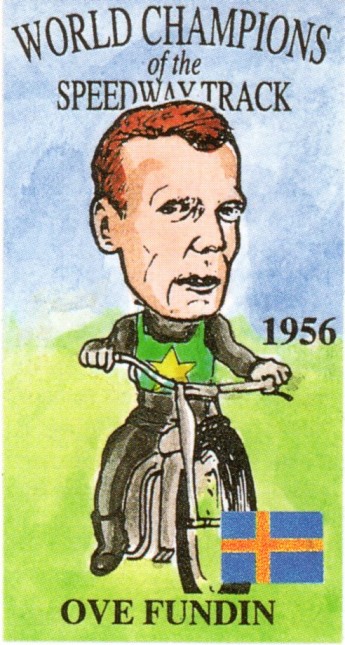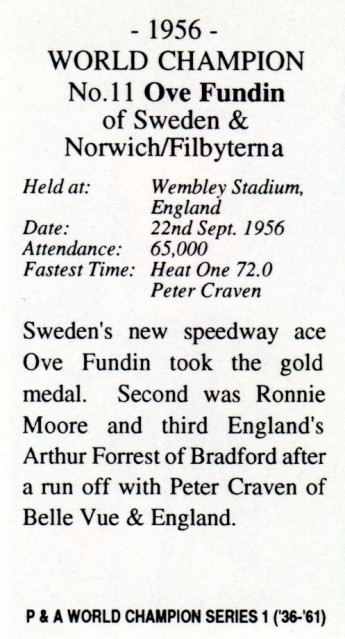 ---
Card12 New Zealander
1957 World Champion
Barry Briggs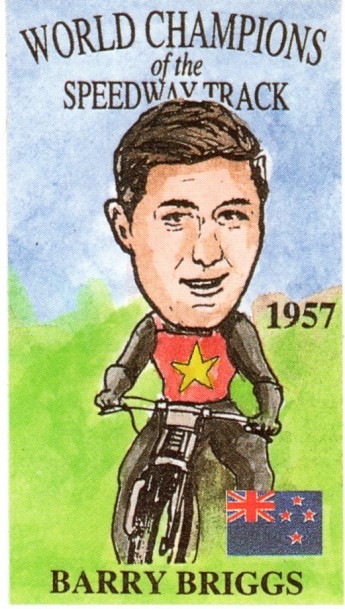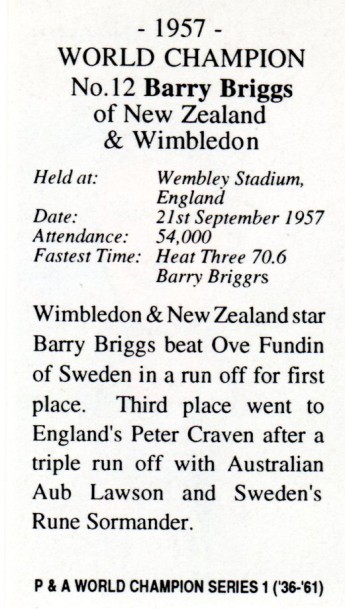 ---
Card13 New Zealander
1958 World Champion
Barry Briggs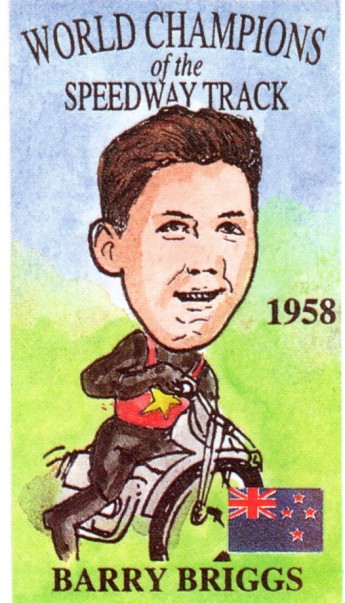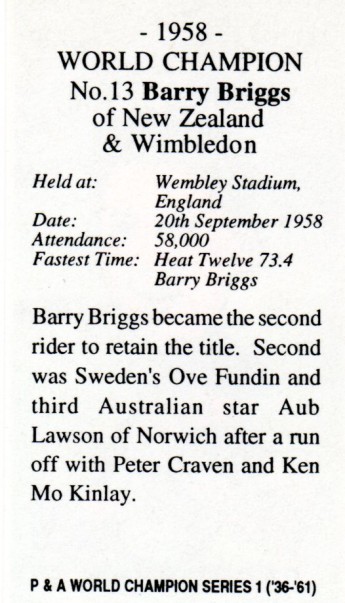 The card mentions an also ran Mo Kinlay in the 3rd place run off. They meant Scotsman Ken McKinlay!
---
Card14 New Zealander
1959 World Champion
Ronnie Moore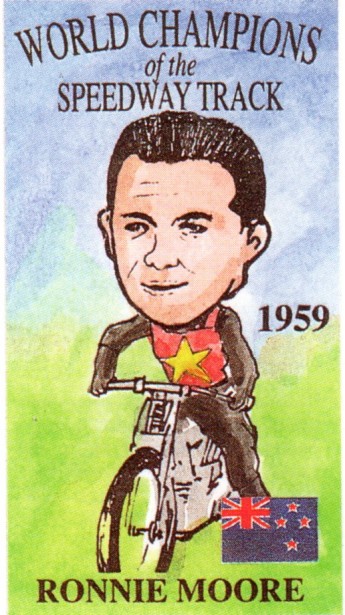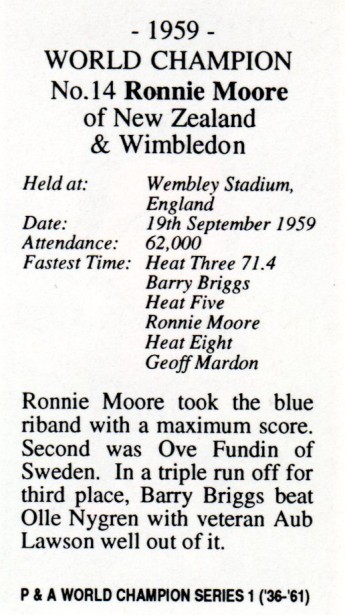 ---
Card 15 Swedish
1960 World Champion

Ove Fundin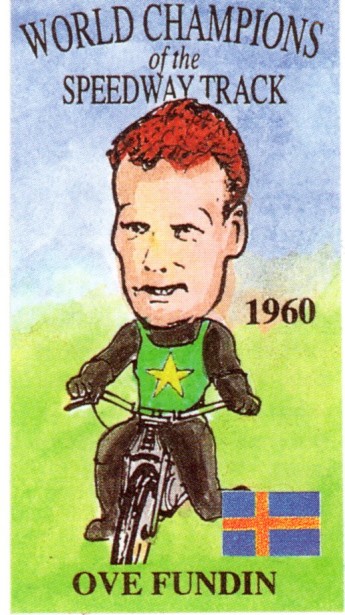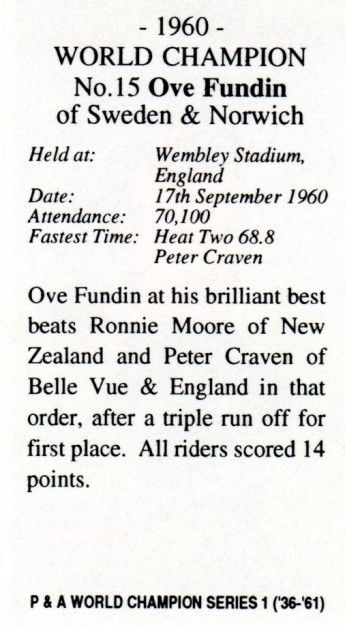 ---
Card 16 Swedish
1961 World Champion

Ove Fundin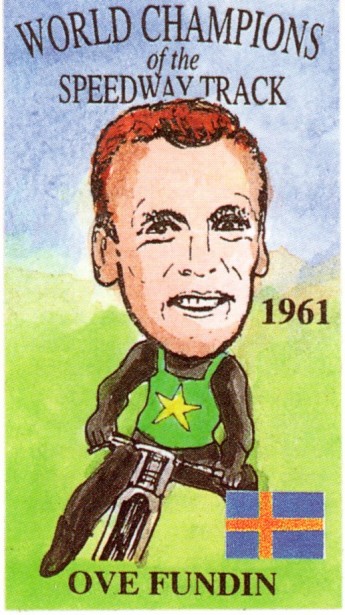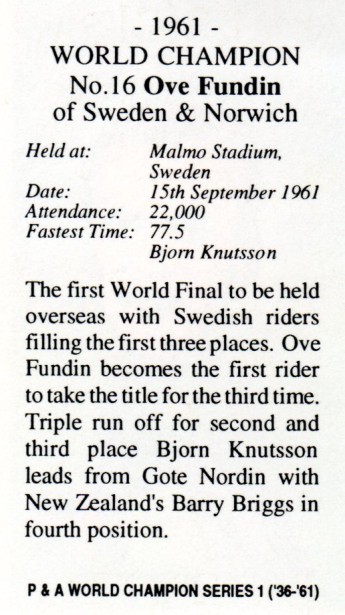 This card set idea was a good one and it is a pity that the series came to an end in 1961
---
The contents of the site are © and should not be reproduced elsewhere for financial gain. The contributors to this site gave the pictures and information on that understanding. If anyone has any issue or objections to any items on the site please
e-mail
and I will amend or remove the item. Where possible credit has been given to the owner of each item.