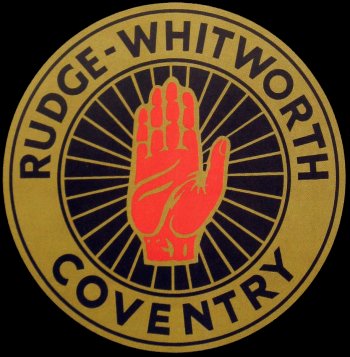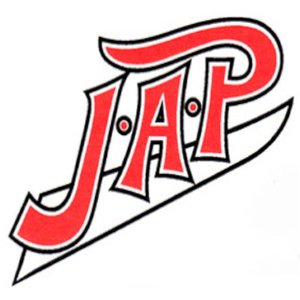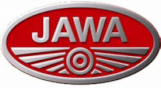 ---
Ammanford
Speedway
Ammanford Trotting Track, Pantybetws, Betws, Ammanford South Wales. I believe the cinder based track was adapted for speedway in 1970 and staged 2 meetings only in that year. The track was probably more grass/cinder than shale.
---
A Riders Memory
Of Ammanford
Chris Thompson Says: You are correct it was a 1/2 mile cinder track ( think it was originally pony trotting circuit ) . I raced there very early 70's, Very fast, the highest gear I ever pulled, 23 tooth engine sprocket when normal circuits would be 19/20t. From memory, it cut up badly on the corners & as there was a fence on the inside as well as outside, when laying bike over to enter the bends your head was lower than the interior fence, forward vision nil. The meeting was abandoned prior to completion as an accident occurred during a sidecar race resulting in a fatality.
I don't recall whether any later meetings were held.

John says: If anyone knows anything about the fatal accident mentioned by Chris. The name of the sidecar racer etc I would like to "remember" him on the website
Not much yet on Ammanford so If you can scan any pictures, programmes or badges send me an email
John
---
Early

1970s

Bike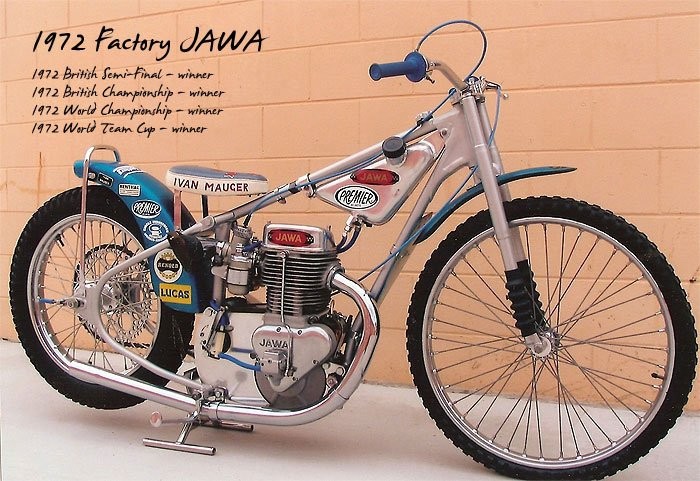 John Skinner says: Bikes similar to this one would have been used at Ammanford. Ivan sent me this image of his restored mount from the early 1970s. I much prefer the older upright engined bikes to the modern laydowns. This bike looks great with it's potent looking upright single cylinder engine . Motorcycles in modern times moved away from "big" 500cc Single cylinder machines still used in our sport. Road going Honda, Suzukis and Yamahas etc all have multi-cylinder engines which can rev much more than a speedway bike does. Our bikes have low revs grunt! which means they can beat the road bikes in a 0-60 test but they then flag and are beaten by the road bikes as revs become more important at higher speeds
The contents of the site are © and should not be reproduced elsewhere for financial gain. The contributors to this site gave the pictures and information on that understanding. If anyone has any issue or objections to any items on the site please e-mail and I will amend or remove the item. Where possible credit has been given to the owner of each item.