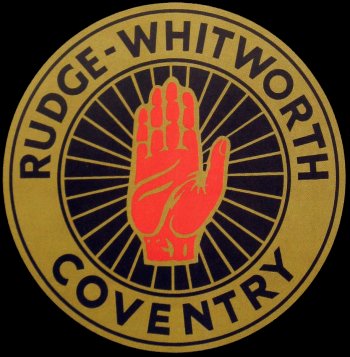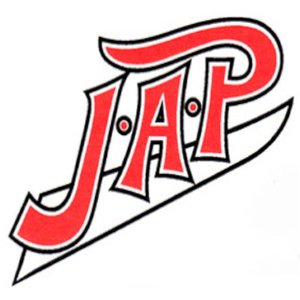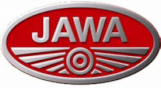 ---
Card Set 20
Godfrey Phillips

Speed Champions
1930
This "Speed Champions" card set covered a number of other sports including Speedway. David Pipes has supplied the entire Speedway Cards (5) for us to enjoy and also a list of the other cards (not speedway) in the set.
---
Card 16
Jack Barrett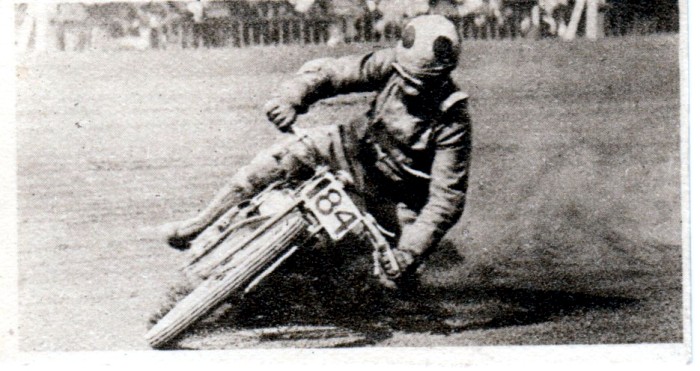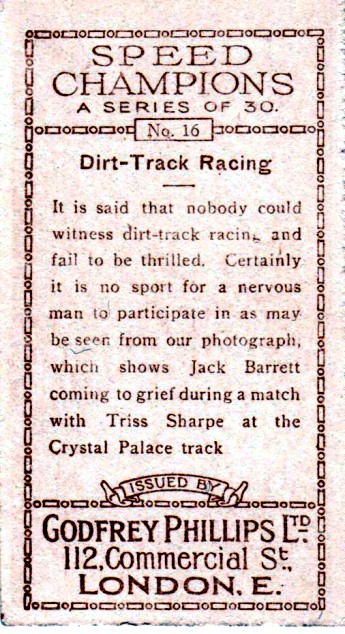 ---
Card 17
Nobby Keys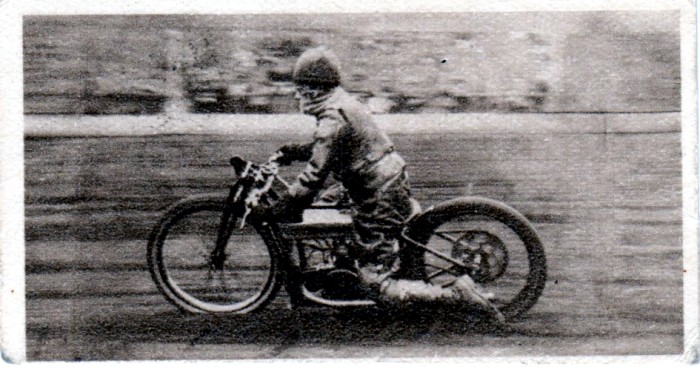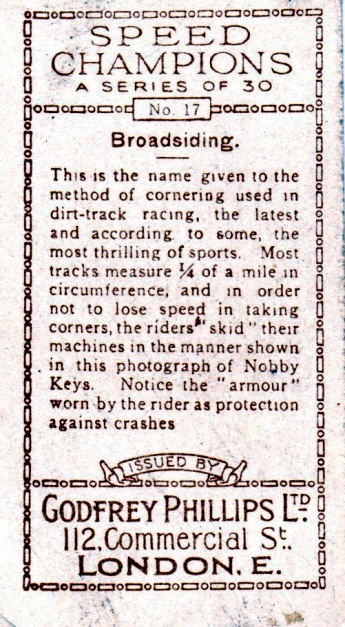 ---
Card 18
Sidecar Cornering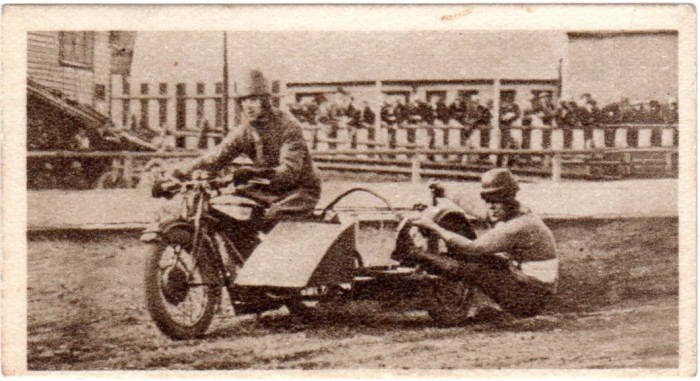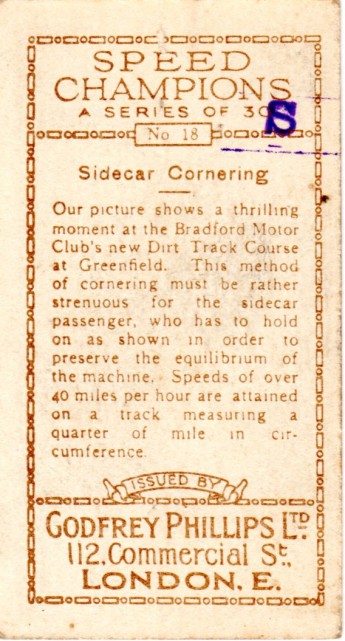 ---
Card 19
Roger Frogley & Ben Hieatt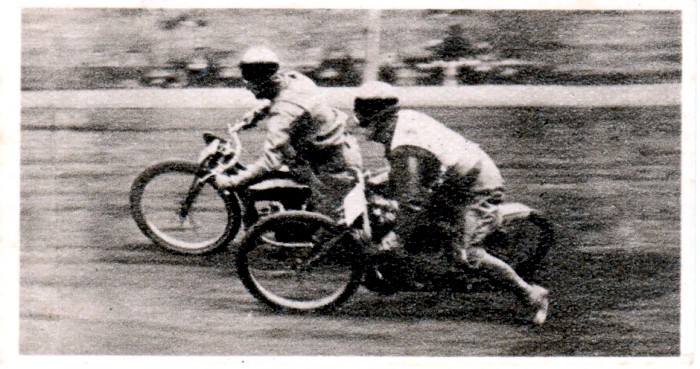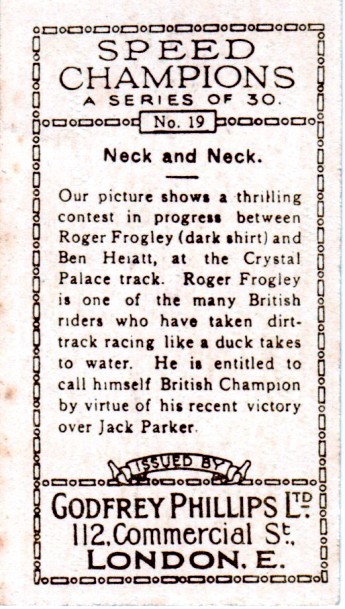 ---
Card 20 Triss Sharpe
Leg Trailing On A Douglas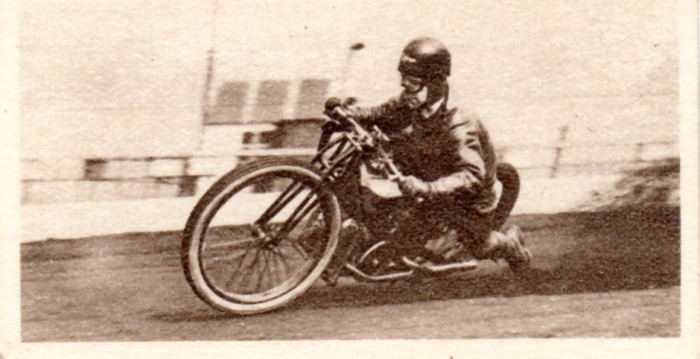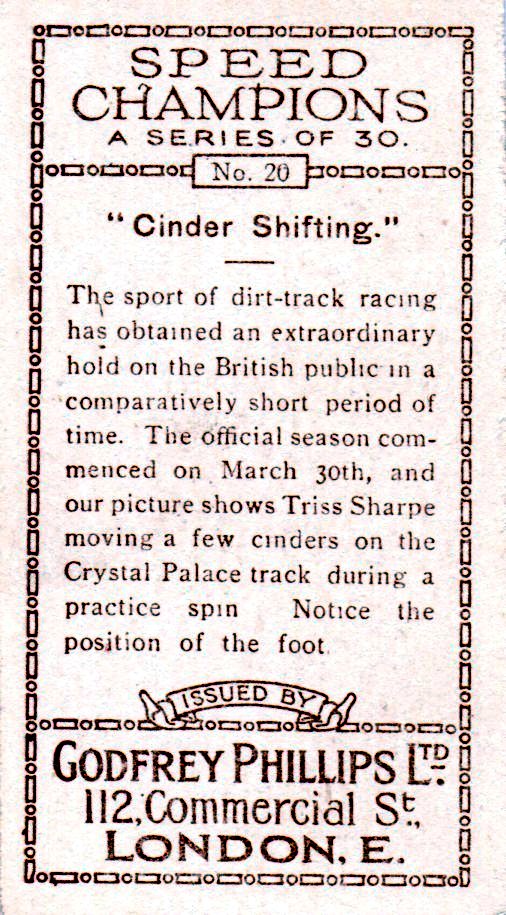 ---
Listing Of All The Cards In This Set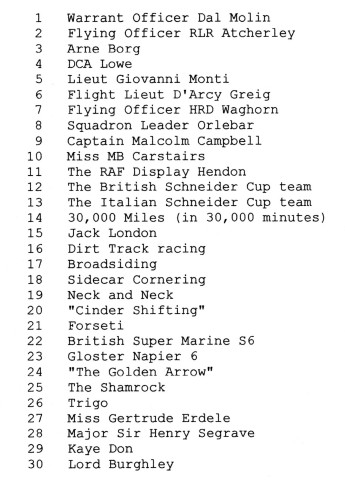 My thanks for the above items to David Pipes for supplying them. I acknowledge David is somewhat of an authority on Speedway Cards sets.
---
The contents of the site are © and should not be reproduced elsewhere for financial gain. The contributors to this site gave the pictures and information on that understanding. If anyone has any issue or objections to any items on the site please
e-mail
and I will amend or remove the item. Where possible credit has been given to the owner of each item.