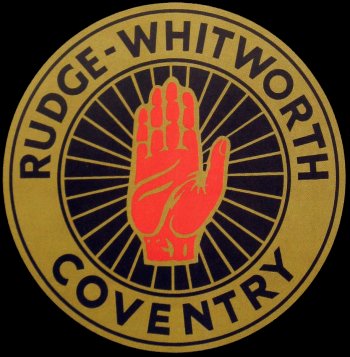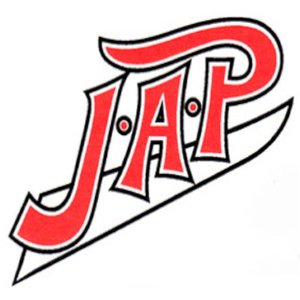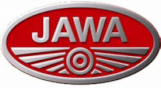 ---
Card Set 24
Speedway Caricatures
John Levitt says: Hi John, I am sending you some more caricature speedway cards that do not have an artist signature and have a plain back. Like the Mickey Durling Cards [Set 23] the issuer is not known and they appeared around the same time as his cards.
John Skinner says: Whilst I was putting these blue and white cards on the website I decided that the artist must be Mickey Durling and when I put the very last blue and white card (Bob Mark) on this page it has been signed by Mickey Durling and further proof came when I compared the Bob Mark card in the Speedway Stars Mickey Durling card-set 23. It was almost identical. I have put the 2 cards side by side at the bottom of this page for comparison purposes.
David Pipes says: This set is supposedly made up of 110 cards but they are a bit of an odd assortment by different artists. I am supplying the cards I think are missing from what John Levitt sent you, Regards, David
---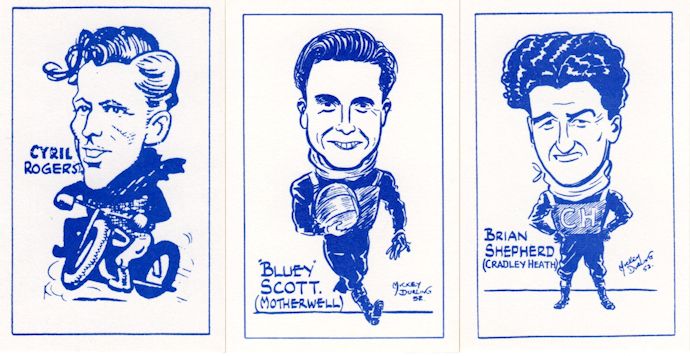 ---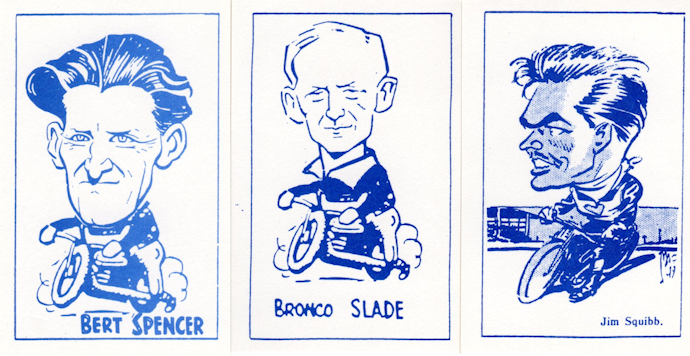 ---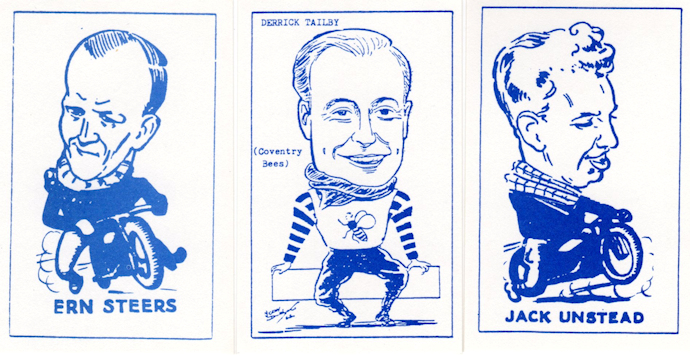 ---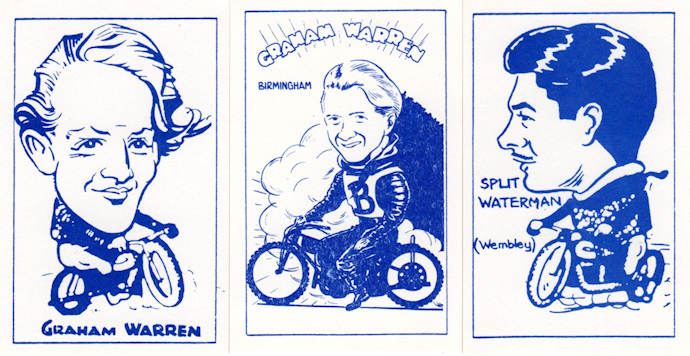 ---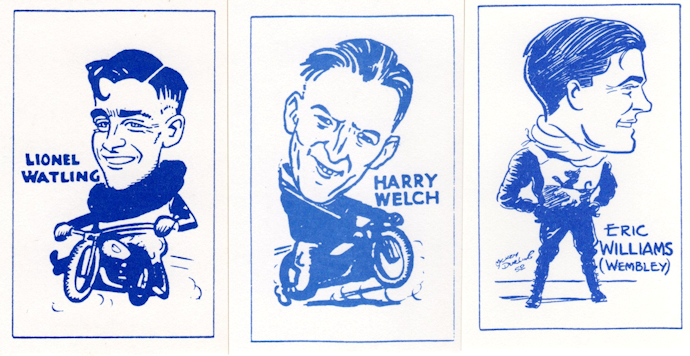 ---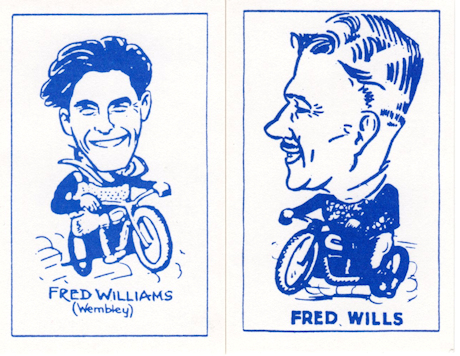 ---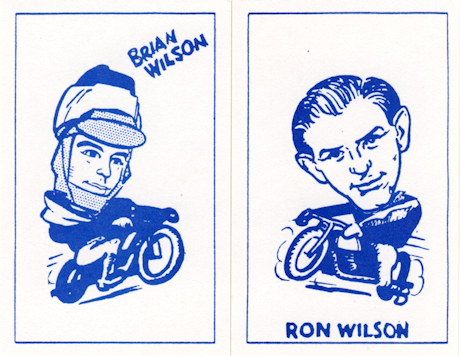 ---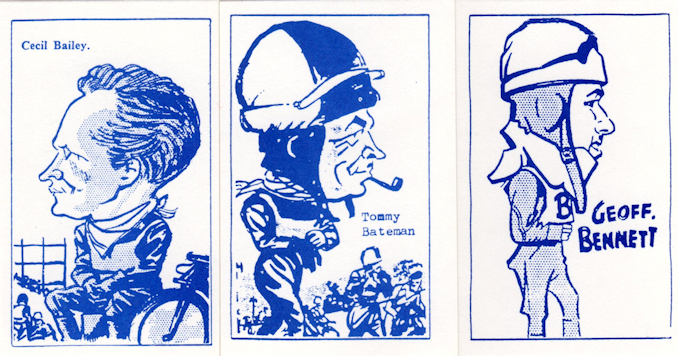 ---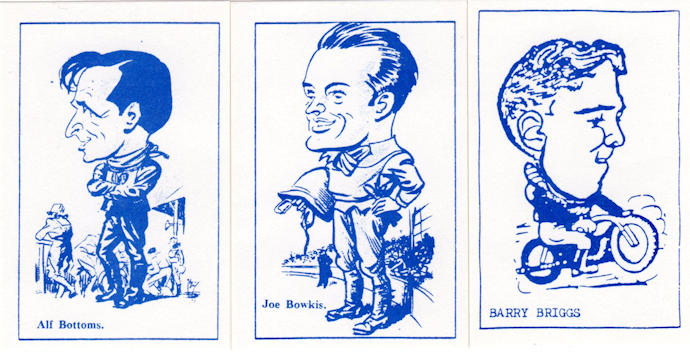 ---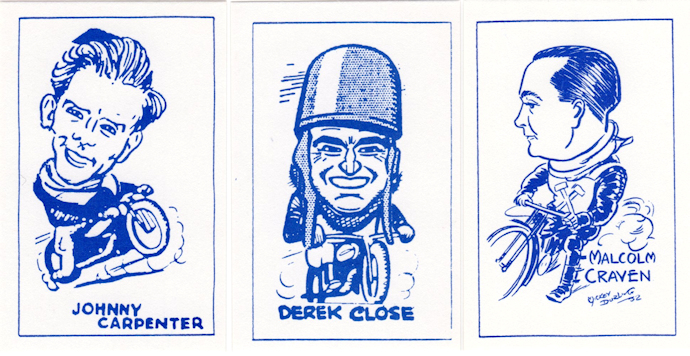 ---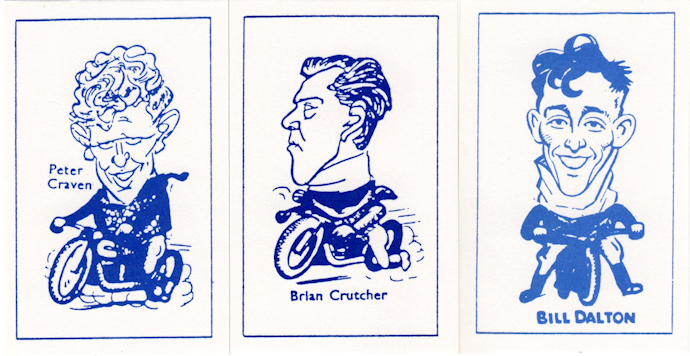 ---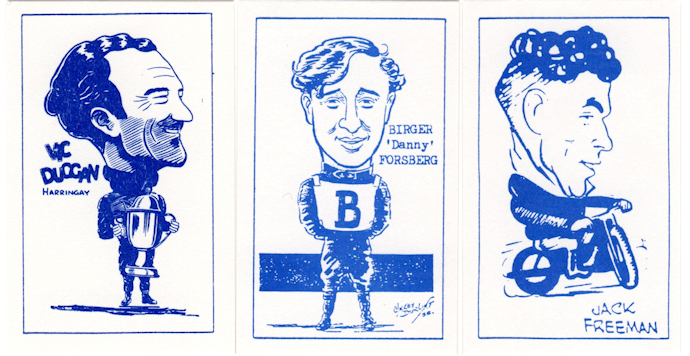 ---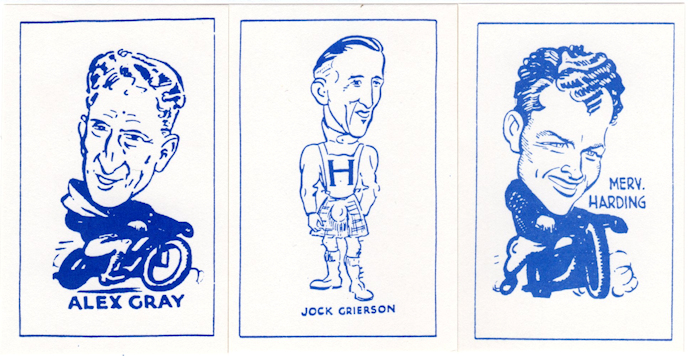 ---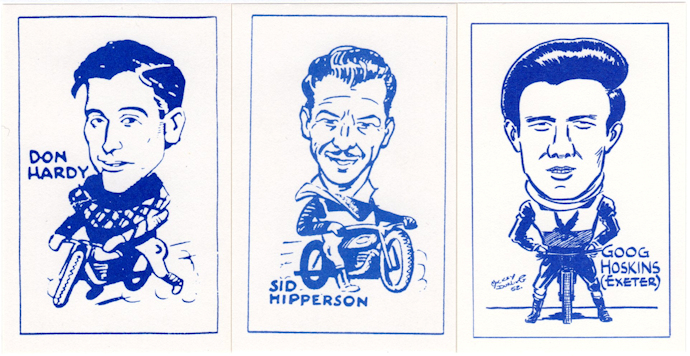 ---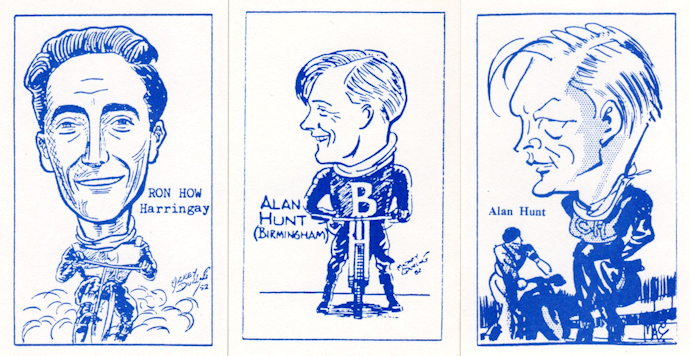 ---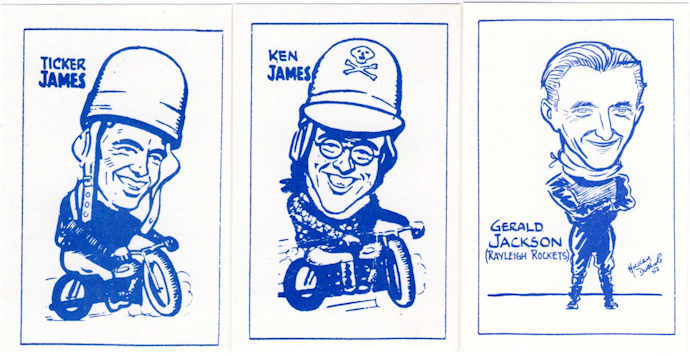 ---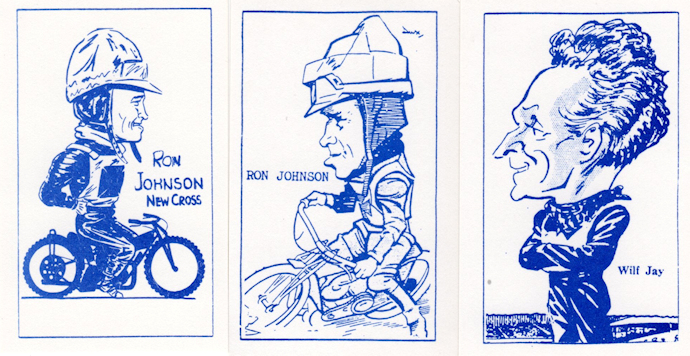 ---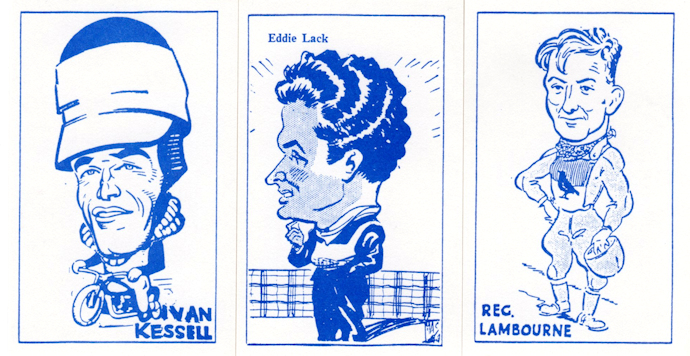 ---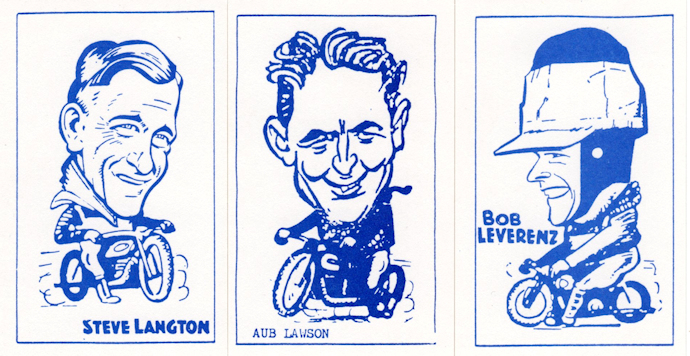 ---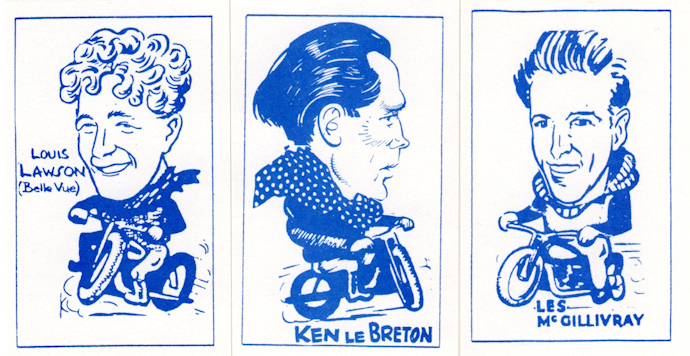 ---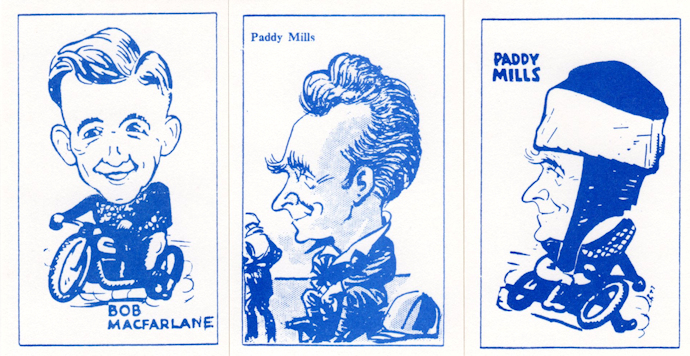 ---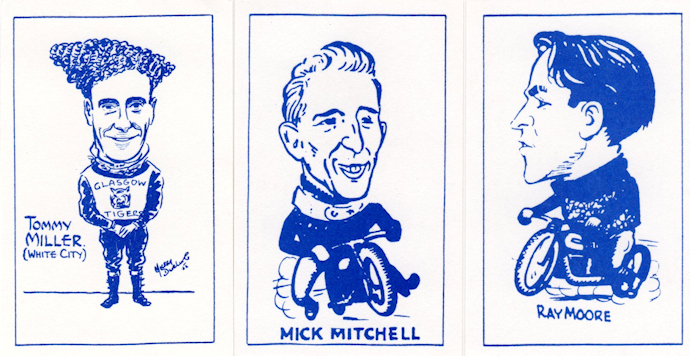 ---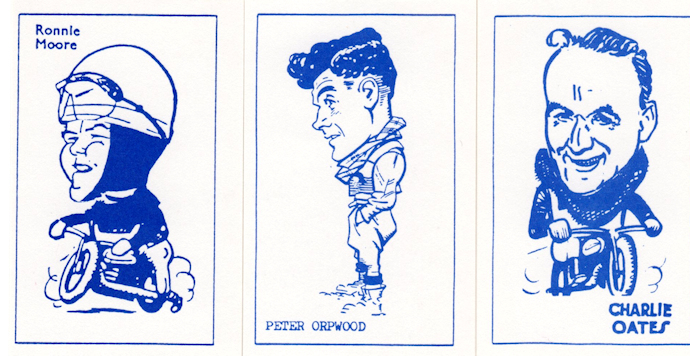 ---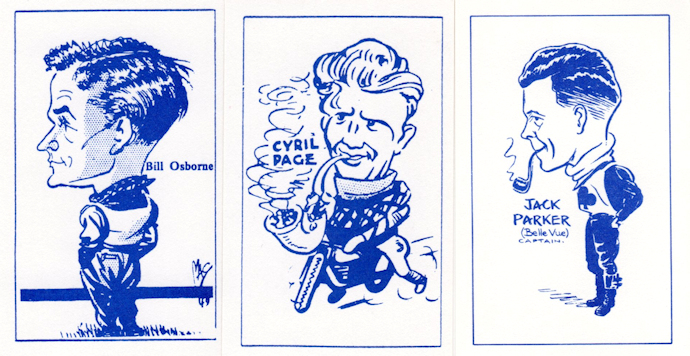 ---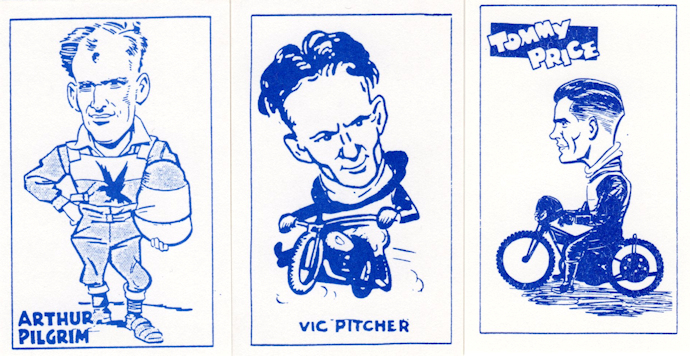 ---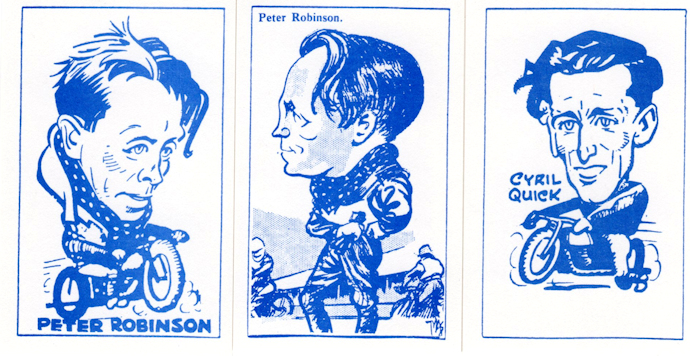 ---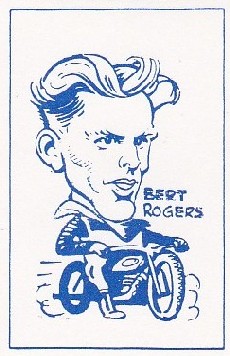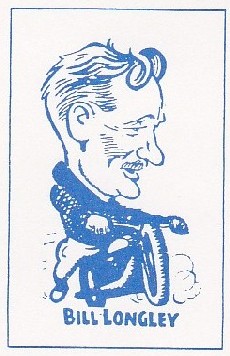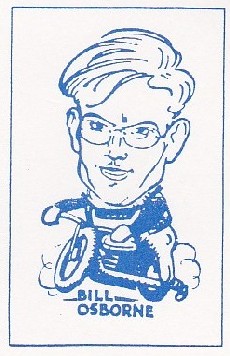 ---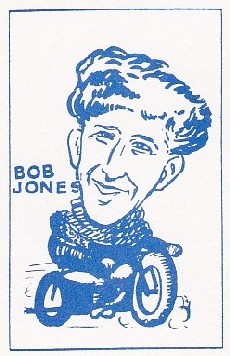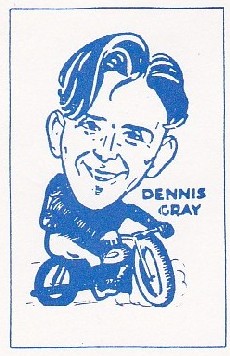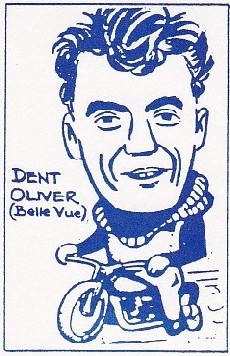 ---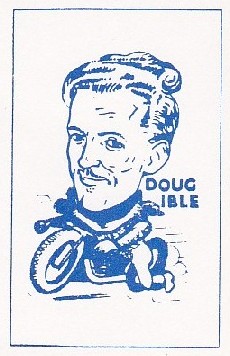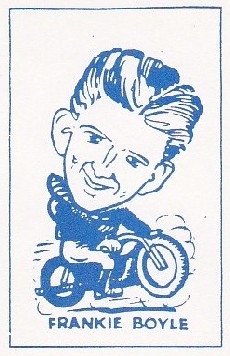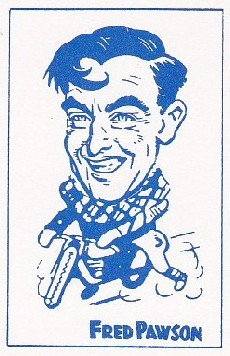 ---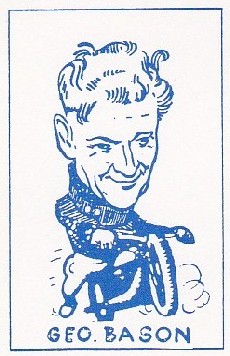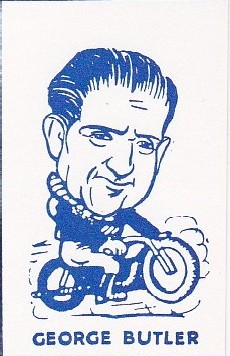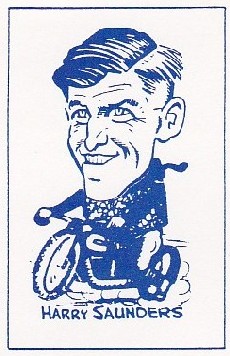 ---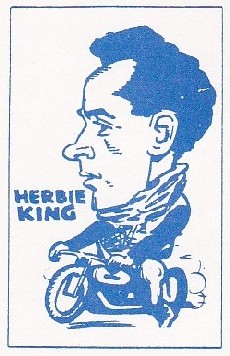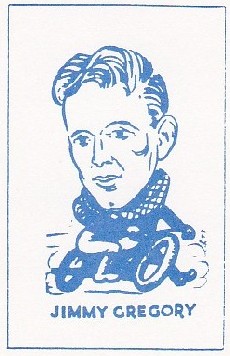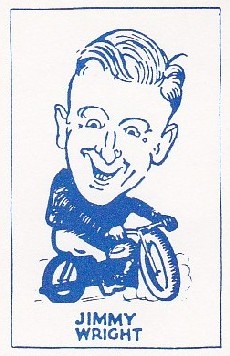 ---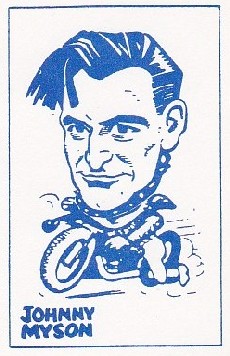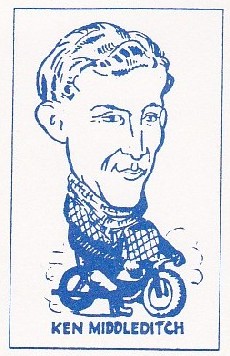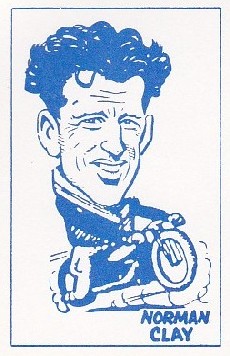 ---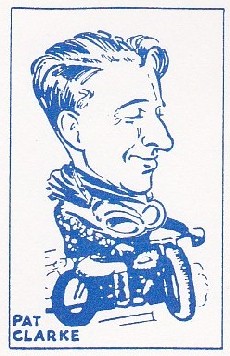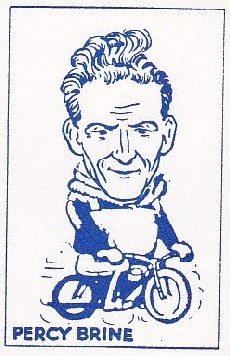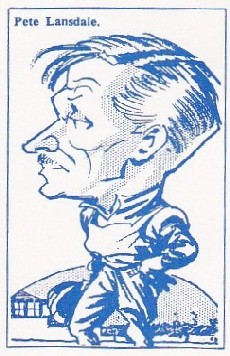 ---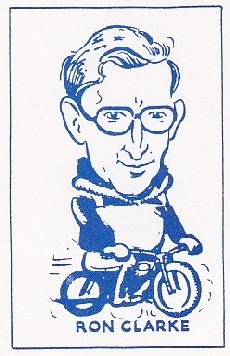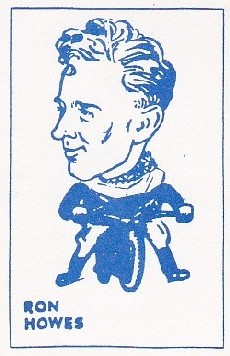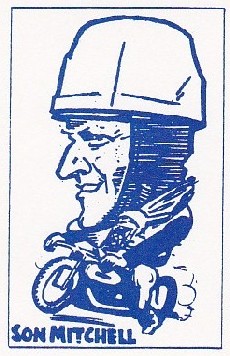 ---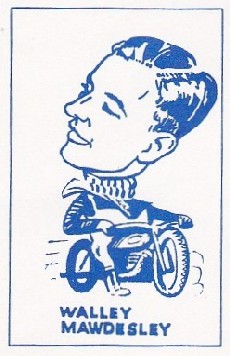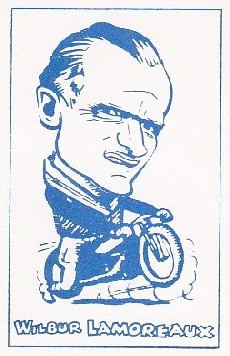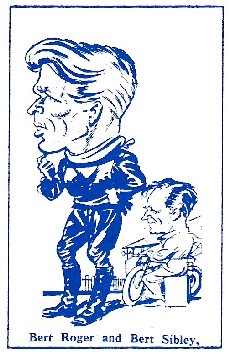 ---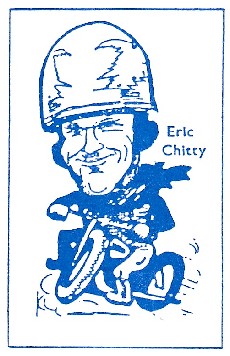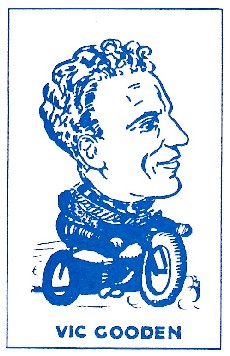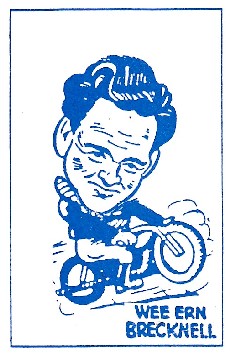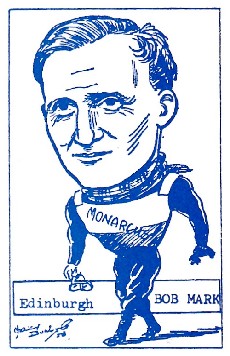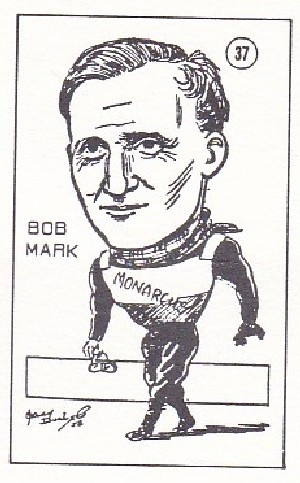 These cards are proof that Mickey Durling was responsible for both sets of cards. Card Set 23 and Card Set 24
3 additional blue and white cards from John Levitt as follows: -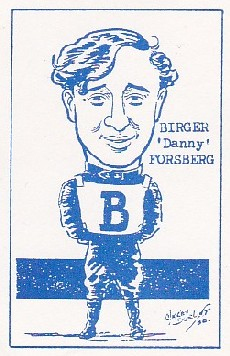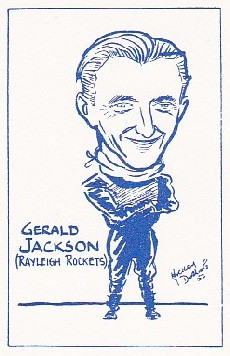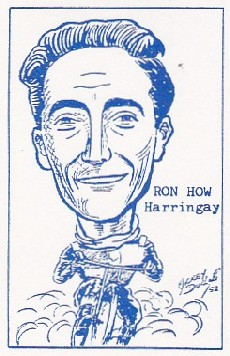 John Skinner says: How will we ever know that collectors like John Levitt or David Pipes has a full set of these cards. If only each card had been numbered by the issuer.
---
John Levitt says: Further to Card Set 24 Speedway Caricatures on your Defunct Speedway Tracks website, I realised that although David Pipes stated that there should be 110 cards only 107 different images were shown as regards un-numbered cards. I recently acquired the complete set of 110 cards. Your missing three are Buddy Fuller, Bill Gilbert and Jimmy Grant. I have enclosed images of these three cards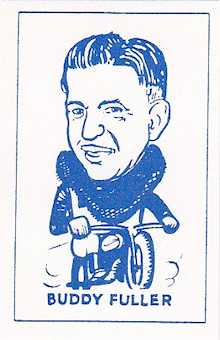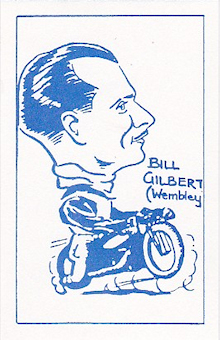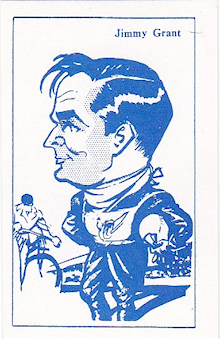 John Skinner says: My thanks to John Levitt for supplying the last 3 cards in this set
---
The contents of the site are © and should not be reproduced elsewhere for financial gain. The contributors to this site gave the pictures and information on that understanding. If anyone has any issue or objections to any items on the site please
e-mail
and I will amend or remove the item. Where possible credit has been given to the owner of each item.