---
Odds & Ends Part 2
If you have any odd cards from the following sets, please scan and email them to me

John

if you want to add to the collections shown. When we get a full set or nearly a full set via the Odds and Ends pages the set will be moved to it's own page

.
---
Sweetule Products
LTD
Sports Quiz
[A Series of 25]
Card 19
Speedway Racing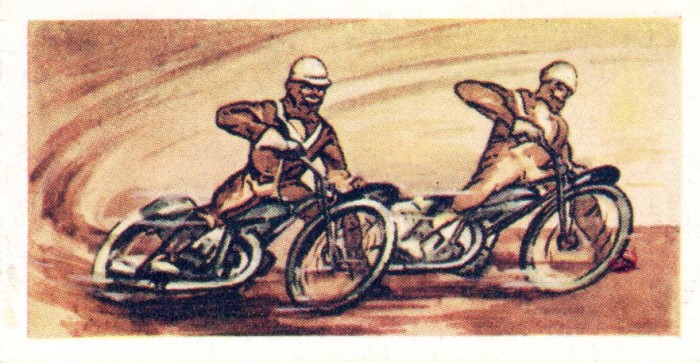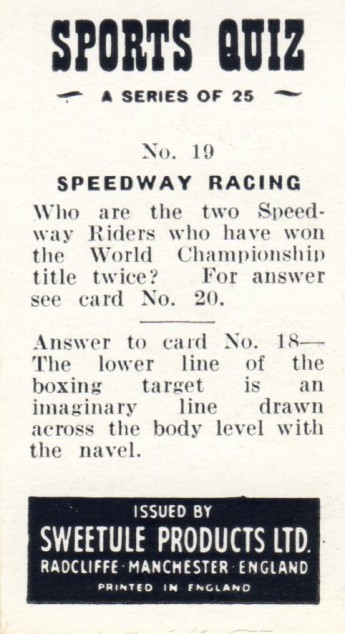 ---
ABC Minors
Sports On Land
Card 2
Speedway Racing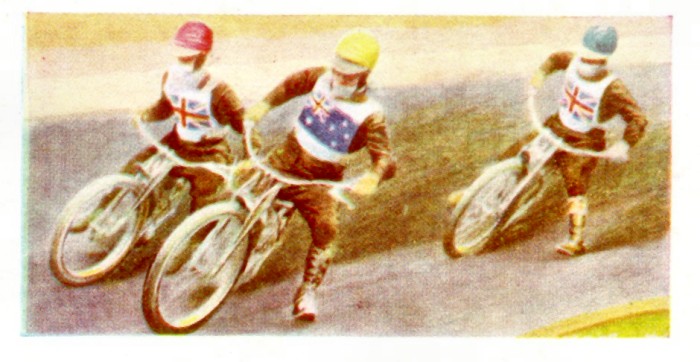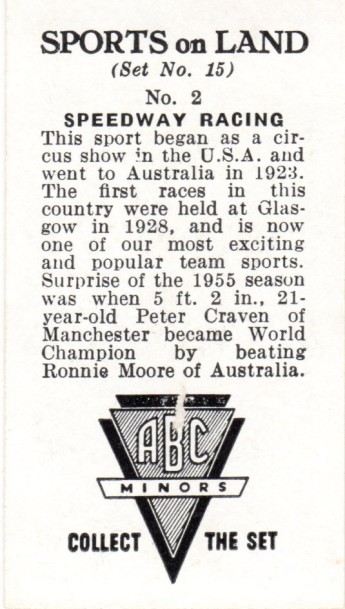 This card credits the USA for inventing speedway and taking the sport to Australia. I am happy to go along with this. I believe Americans started dirt tracking in the early years of the 20th century before the Aussies in 1923
---
Famous Sporting Trophies
Issued By Colgate/Palmolive
In 1979
World Speedway Championship Trophy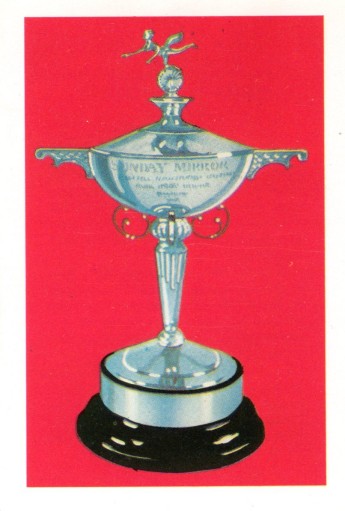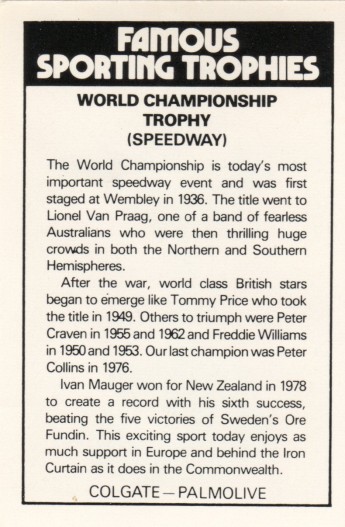 ---
R & J Hill Ltd
Sports
[A Series of 50]
Motorcycling
Card 2
Billy Lamont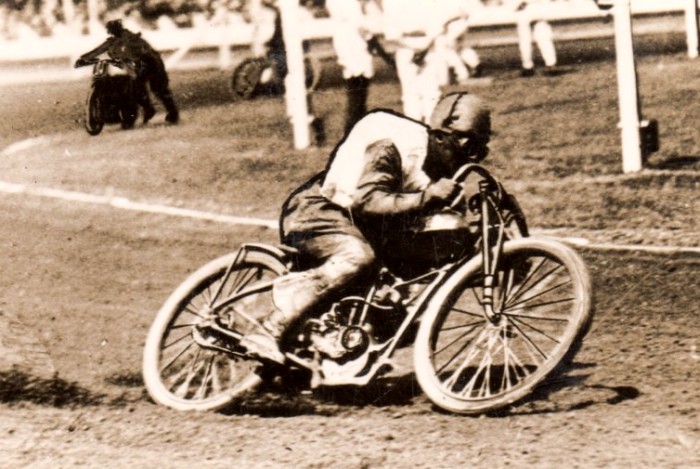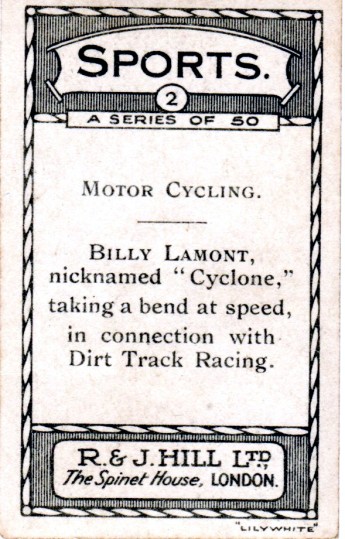 ---
Card 3 Frank Arthur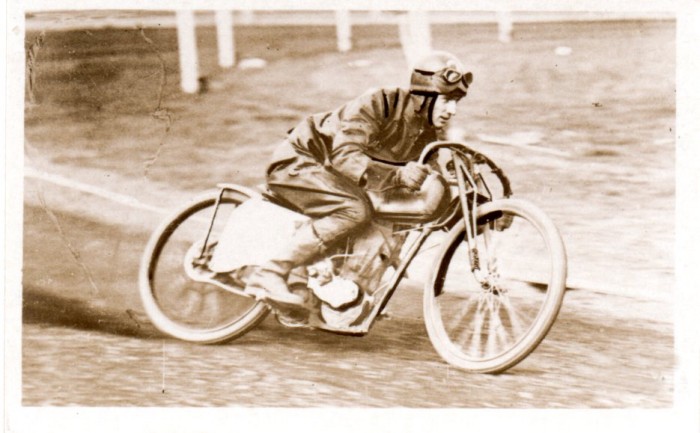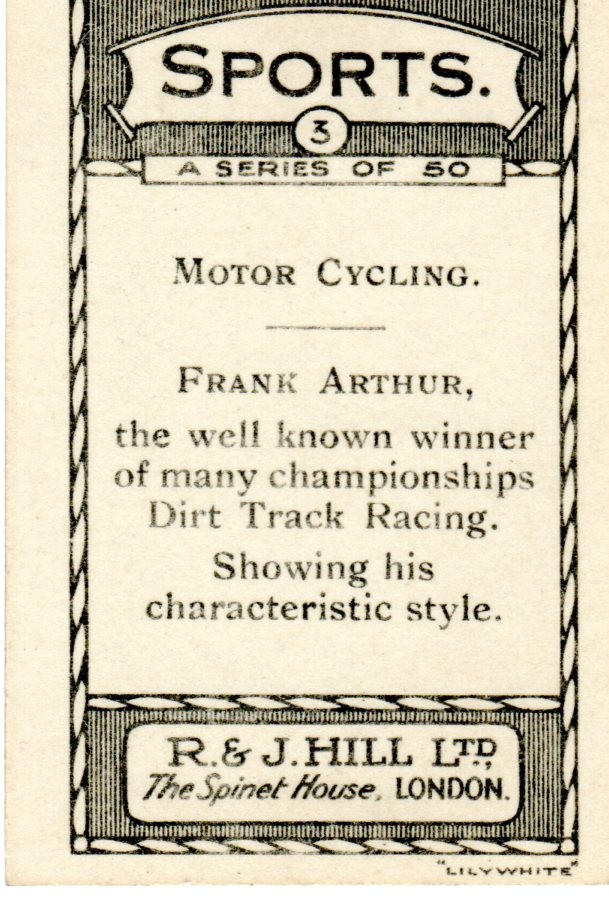 John says: Billy and Frank appear to be riding American Harley Davidson Peashooters which were the "winning machines" before the British Douglas came along in 1928/1929.
---
Will's Embassy Cigarettes
British Sporting Personalities
[A Series of 48]
Card 44
Frank Charles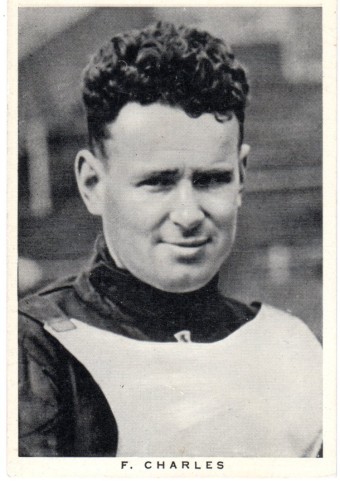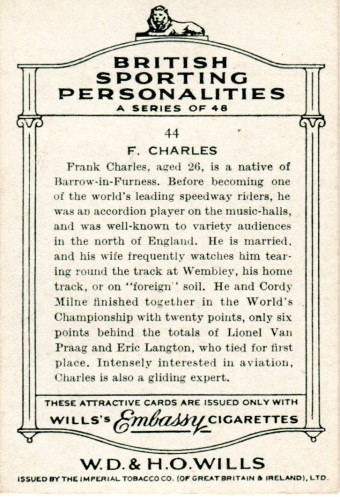 ---
Card 45 Eric Langton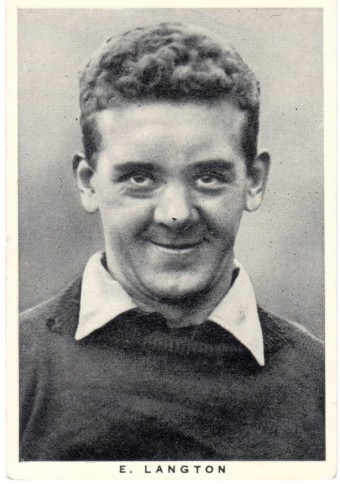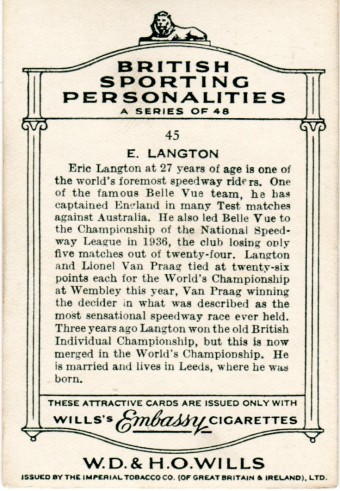 ---
Trucards
[A Series Of 30]
Card 17
Rider Unknown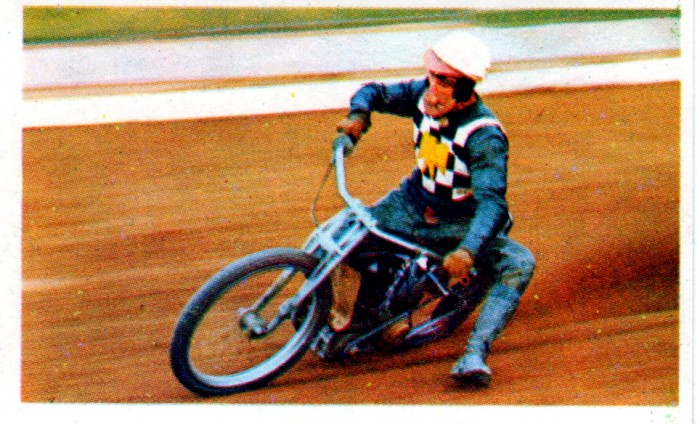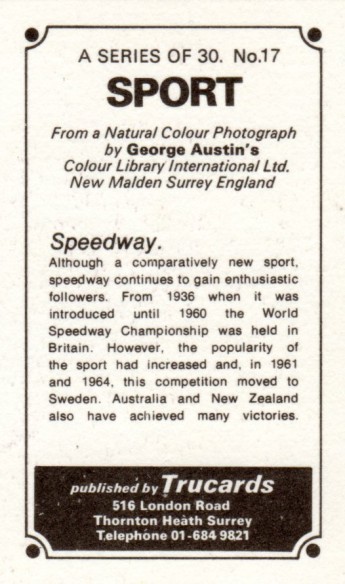 ---
Flick Cards
World Of Sport
By Venorlandus Ltd
Our Heroes
[A Series of 48]
Card 8 Peter Collins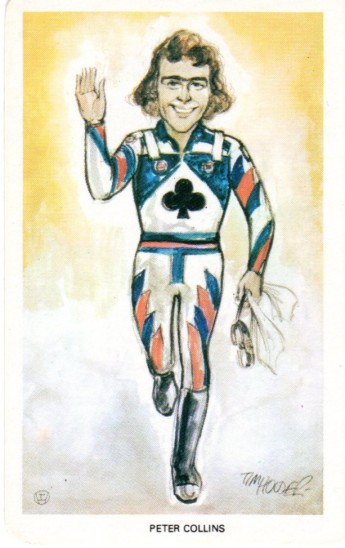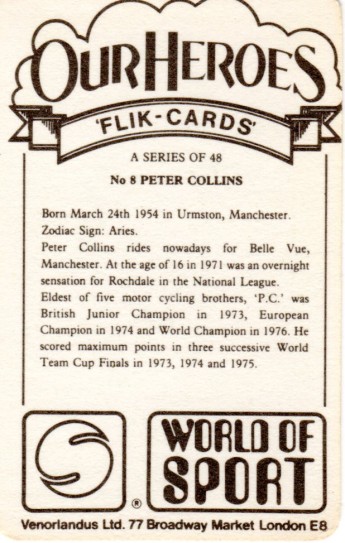 ---
Freddie Williams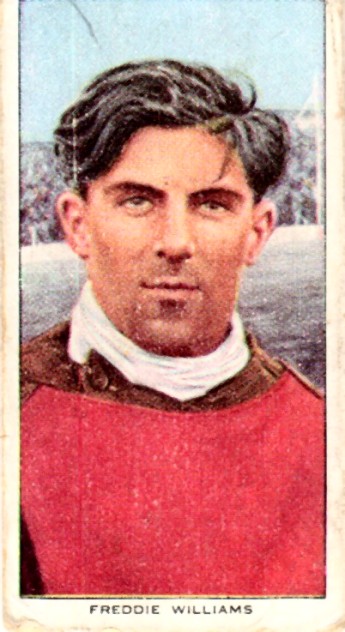 ---
The following 3 cards were sent by Charles McKay: -
Champion
Sports "Queeriosities"
1933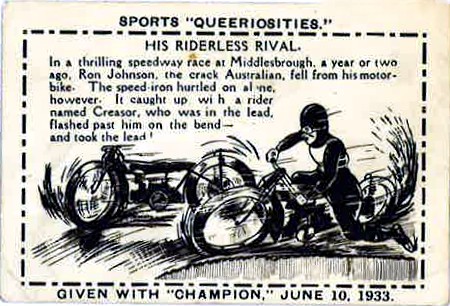 Champion
Sail Skaters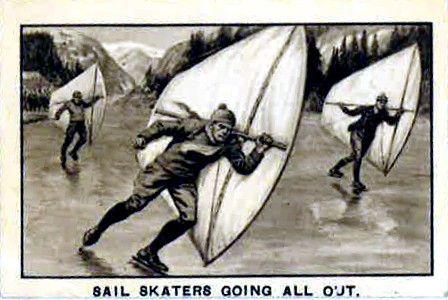 ---
Peter Craven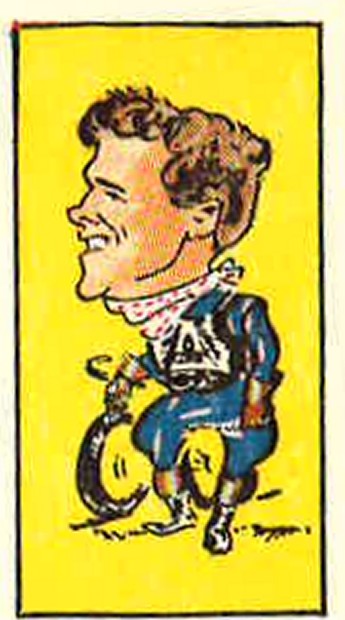 Charles says: my card is
the worse ever drawing of Peter Craven. John says: Yes I agree the artist should have been shot!
---
The contents of the site are © and should not be reproduced elsewhere for financial gain. The contributors to this site gave the pictures and information on that understanding. If anyone has any issue or objections to any items on the site please
e-mail
and I will amend or remove the item. Where possible credit has been given to the owner of each item.